Mid Antrim Museum was the very first lucky location in which we launched our brand new AR illustration programme!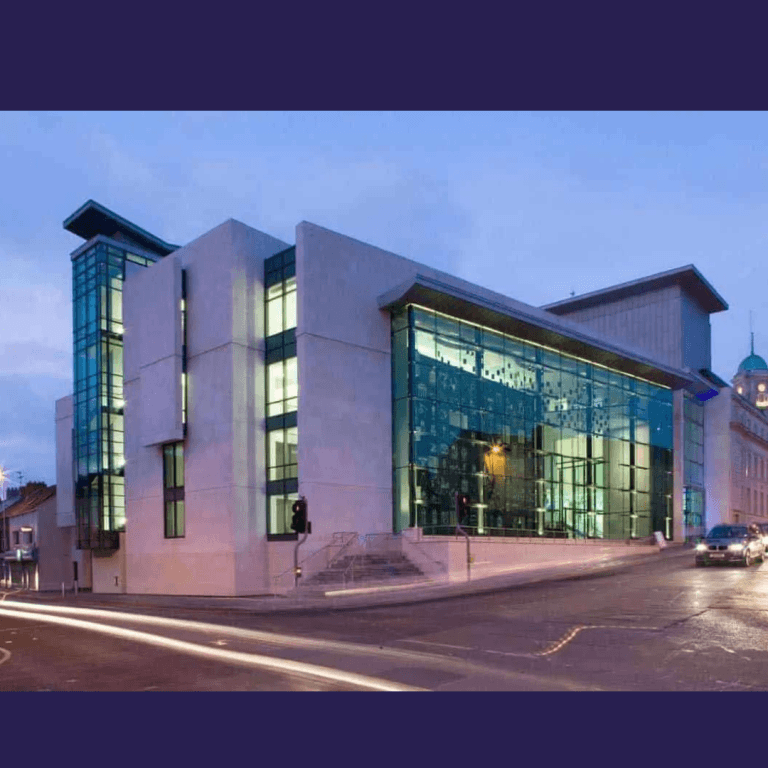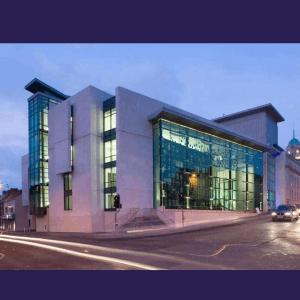 Participants on this exciting new course quite literally made the museum's collections sing , dance and come to life using Augmented Reality and digital Illustration.
This programme was led by our Youth Ambassador and our resident Tech expert Hannah Sharp. Hannah led the group through all the tools, tips, and techniques required to make some seriously impressive AR artworks, complete with sound effects and voiceovers.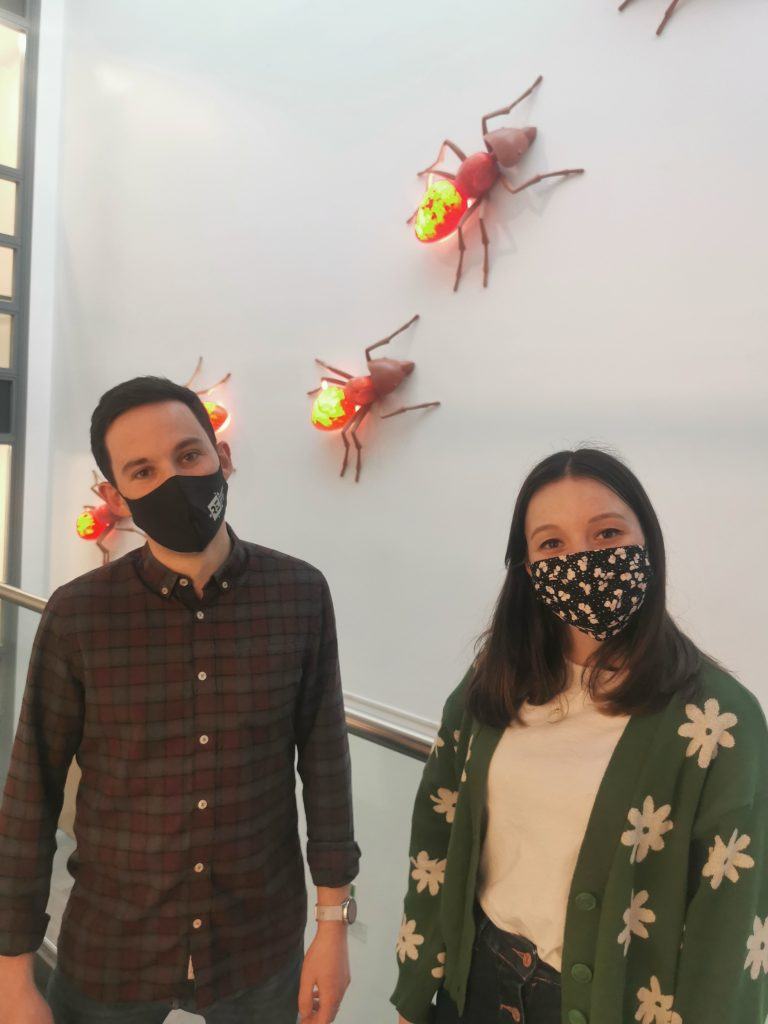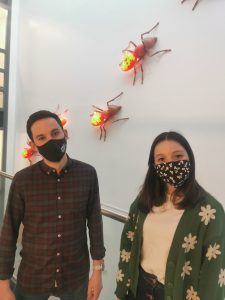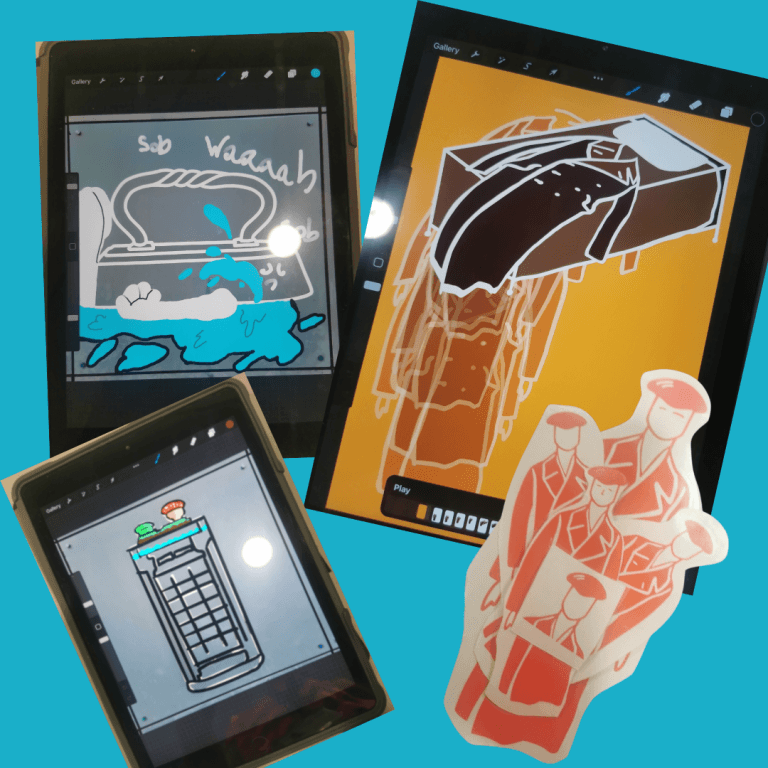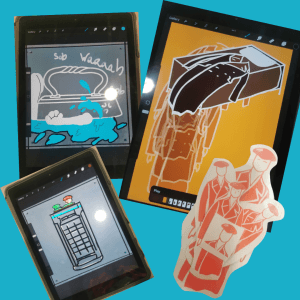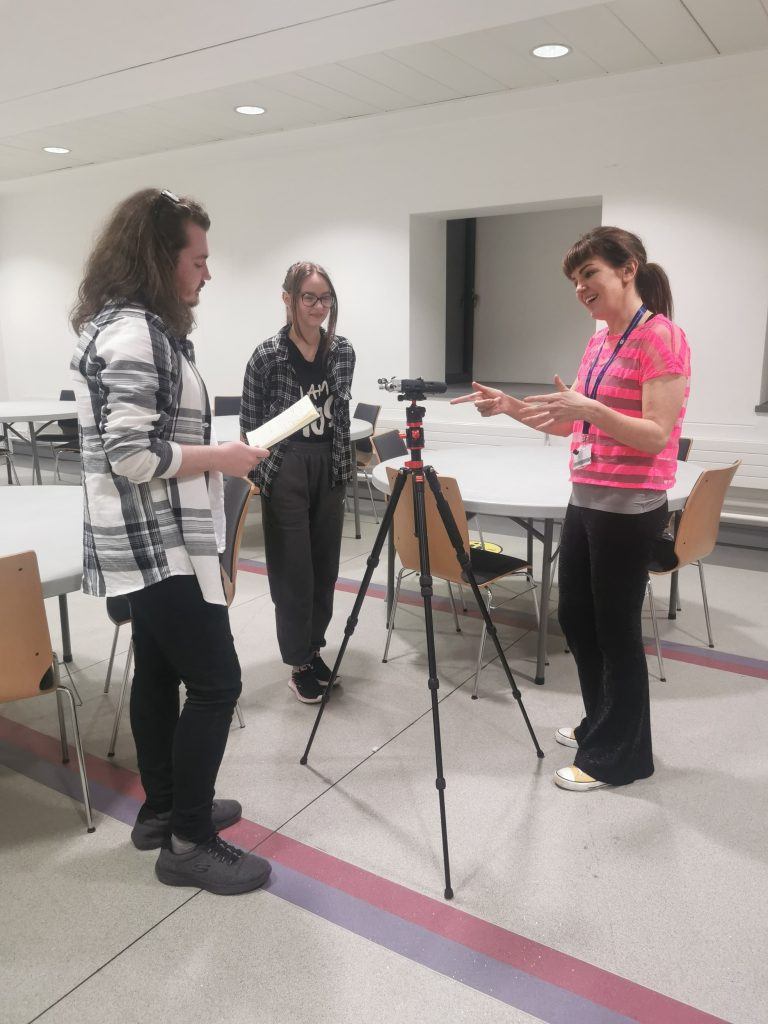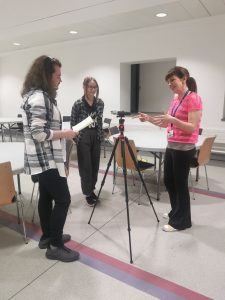 The heritage focus of these sessions was the absolutely stunning display wall in the Atrium of the Museum, which is grand in stature and visually arresting to look at! Line drawings of collection items adorn the wall and it seemed the perfect match to use as the catalyst for the AR pieces.
The ever knowledegable Elaine Hill from the Museum was always on hand to arm us, as ever, with the rich historical knowledge behind the collections and made the group outputs meaningful and informative as well as seriously impressive looking.
The last week certainly came round too fast but of course, there was the consolation of last day pizza! And the fact the whole crew shall be back in the atrium of the Museum for the launch of the showcase very soon!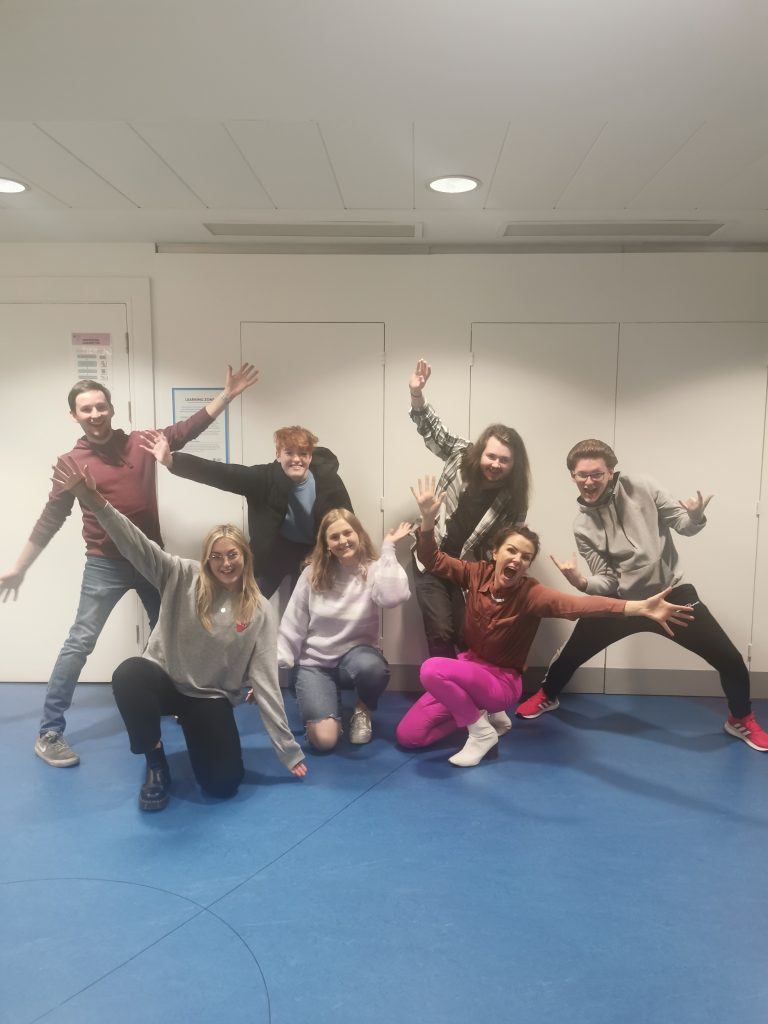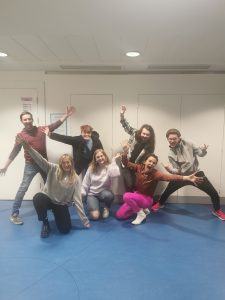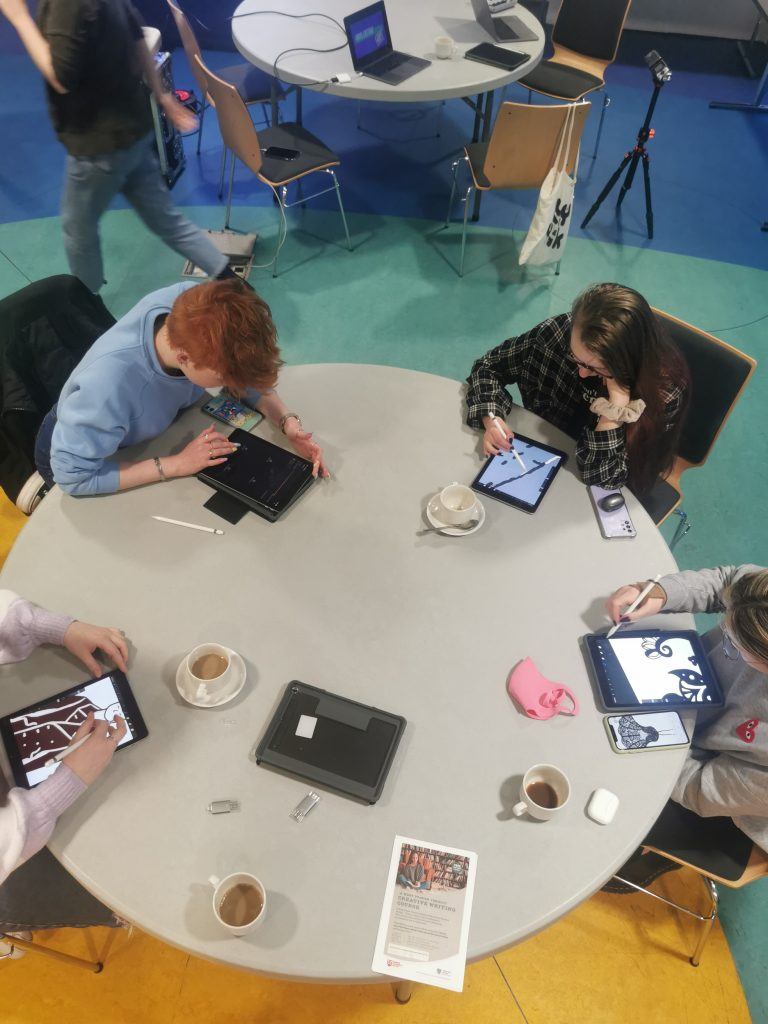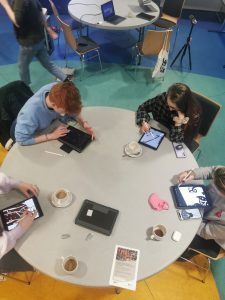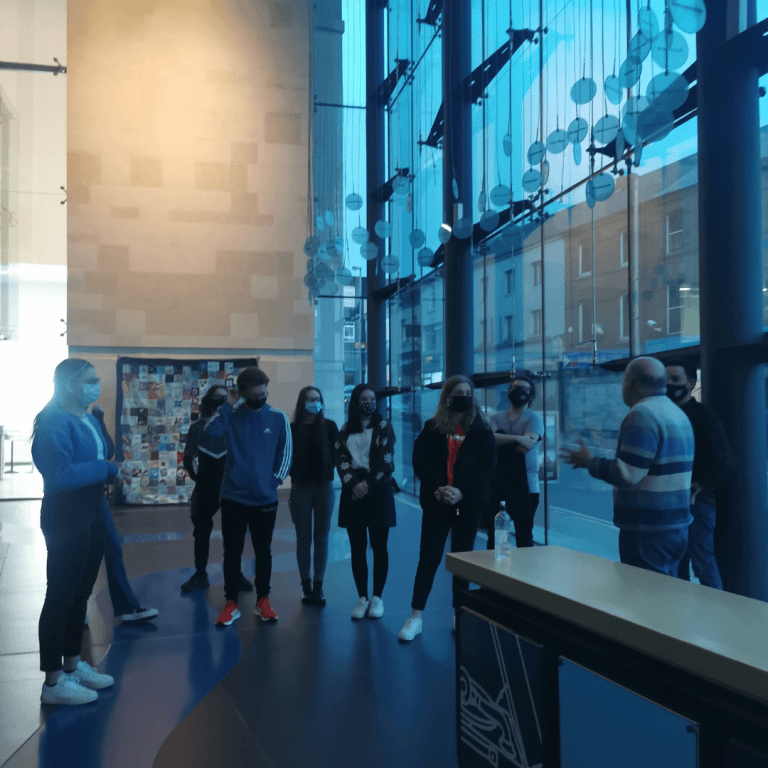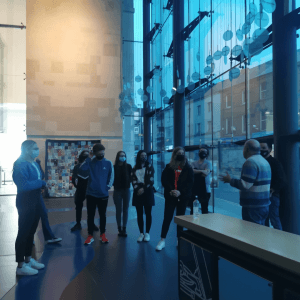 Check out the finished artworks here! The artworks will also be officially launched in the Museums Atrium very soon! Watch this space!
1.Artwork by Jenna Todd
2. Artwork by Lois Kirkpatrick
3. Artwork by Lauren Kelso.
5. Artwork by David Quinn
6. Artwork by Joanna Smolinska.( Featuring the voice of David Quinn!)