Anna Liesching, Curator of Art, National Museums NI, delivered an amazing webinar for RRR participants.
'Cut and Paste' explored how collage has been used as a political tool by artists for hundreds of years  After the presentation Anna set participants the task of creating their own political collages, using images from the NMNI collection.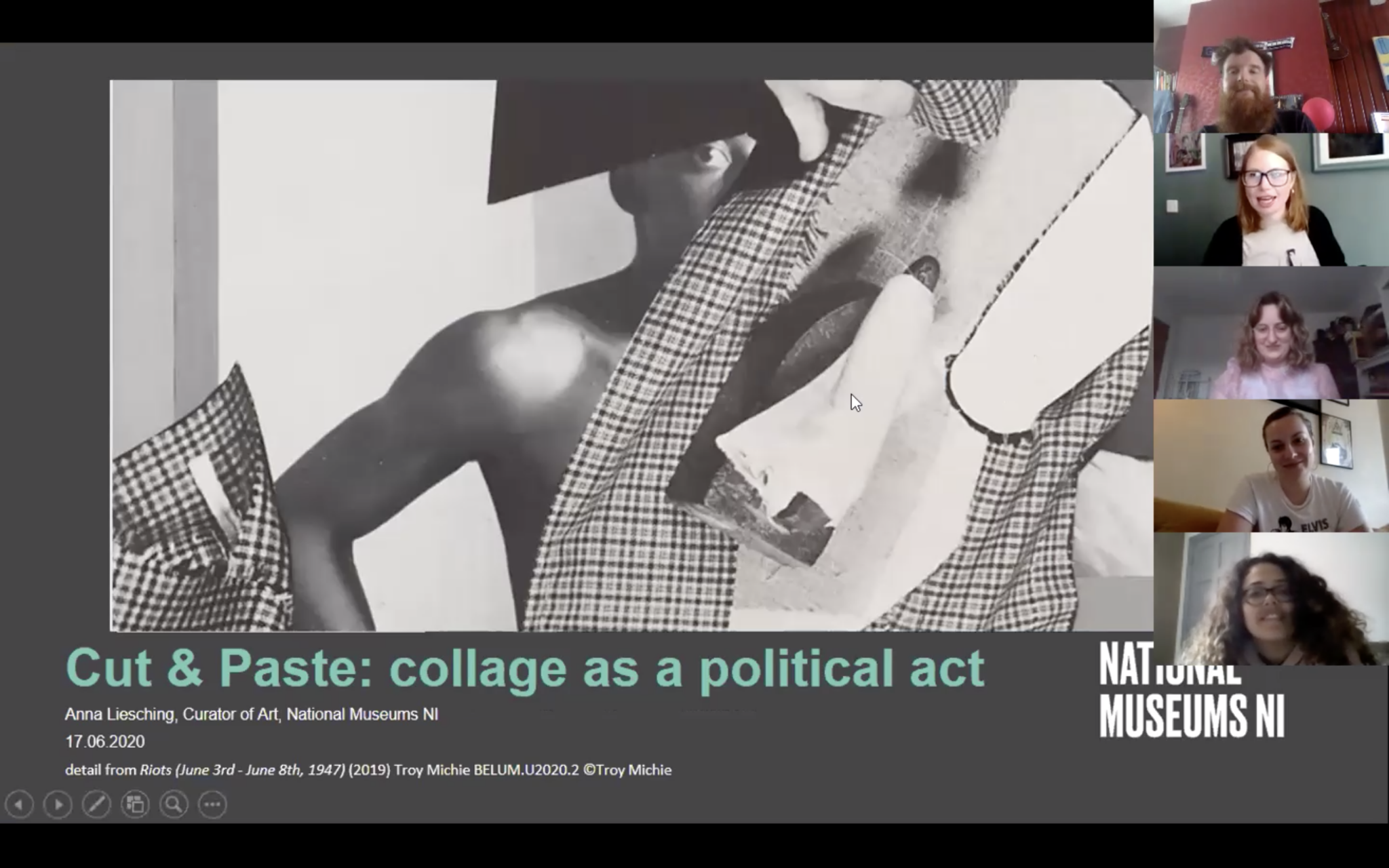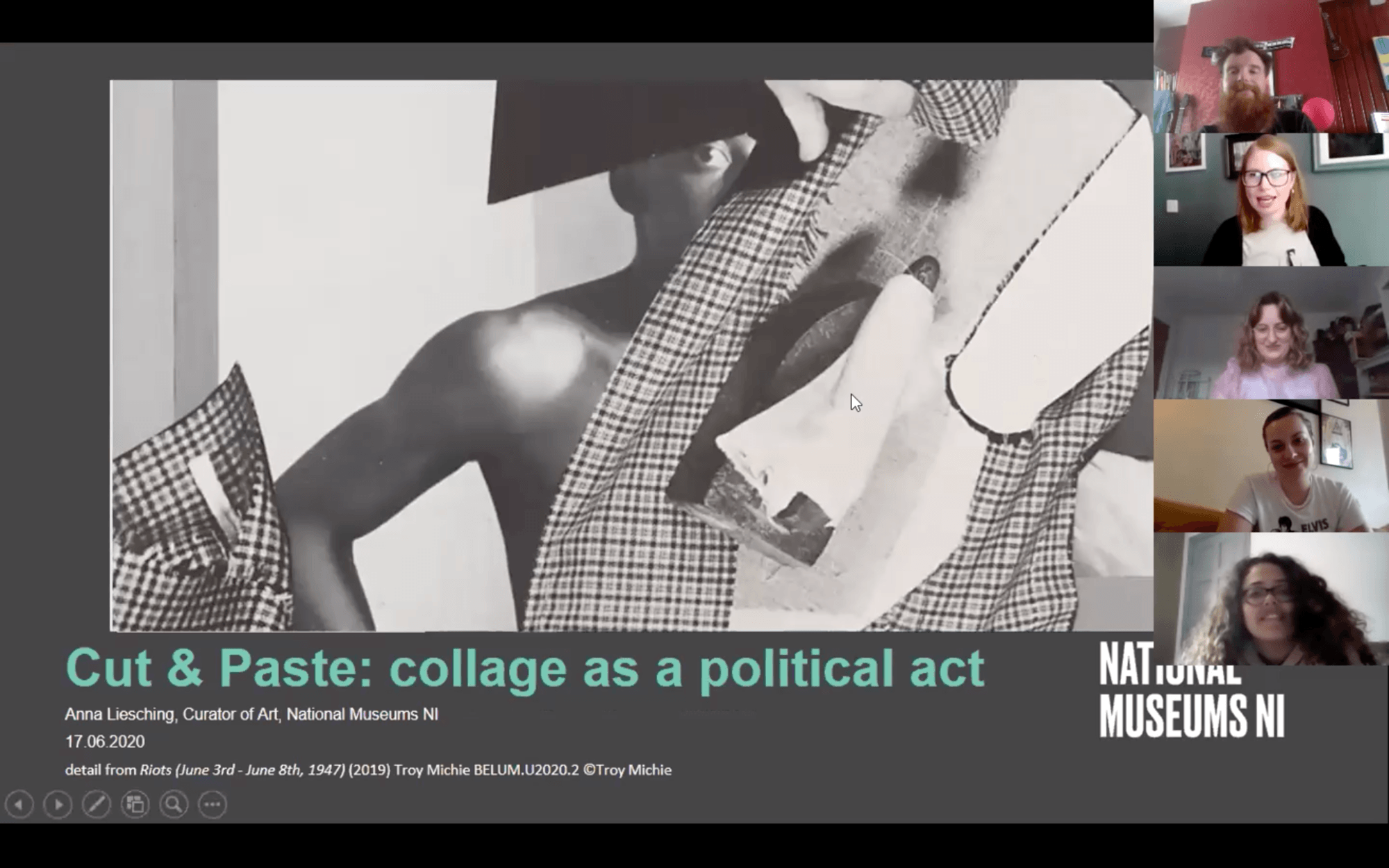 Anna Liesching
"Contributing to this project has been a real highlight of my job in recent years. I have always enjoyed any chance to interact with Reimagine Remake Replay, and during lockdown (working from home) life, this became even more valuable. It's guaranteed to be inspiring, hilarious, and encouraging for me as a curator to see that people want to interact with the museum collection in new and interesting ways. When else do I get to make up a game with my history colleague called Truth or Spoof?!?"
"When I acquired Troy Michie's Riots (June 3rd– June 8TH1947) (2019)for the collection at the start of 2020, I couldn't wait to run a workshop looking at the history of political collage with the RRR Group. I knew they'd be excited for the subject, and to see a new acquisition just as in comes into the museum."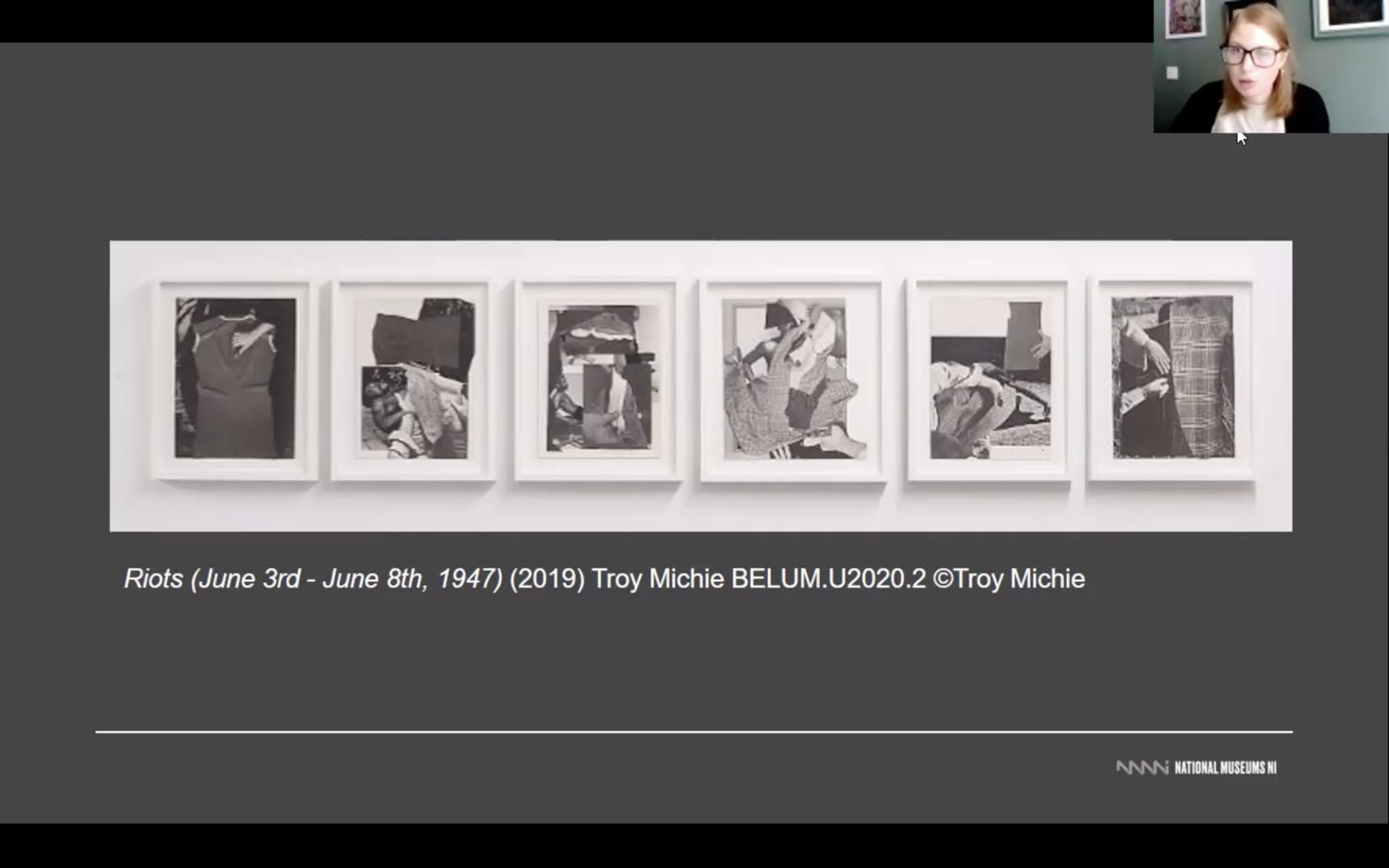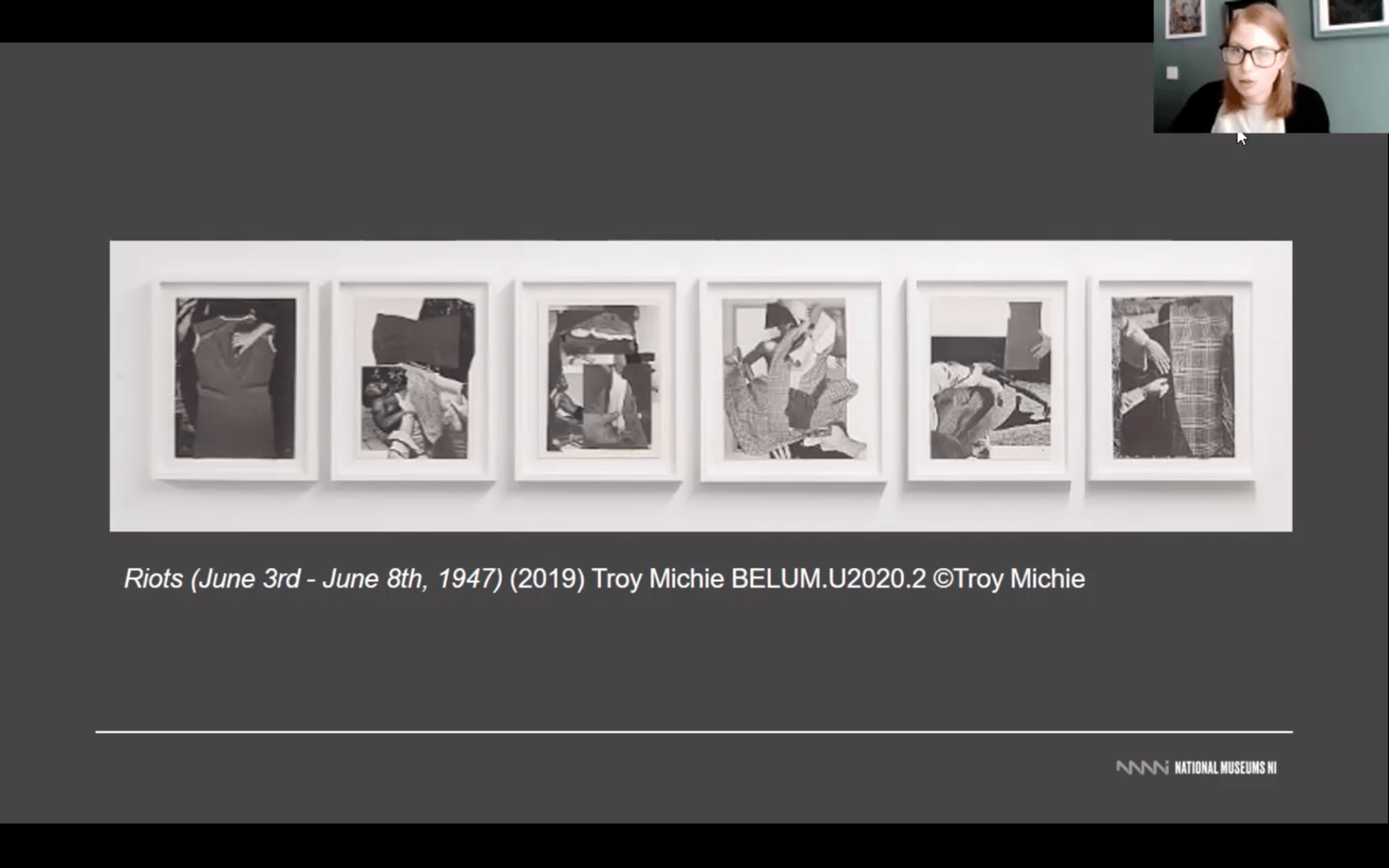 "Sadly our plans were cancelled when the museum closed in March, so I ended up giving the original talk over zoom. I found it scary how much more the resonance and meaning behind the subject had built because of the previous weeks"
Participants were sent NMNI collection images by post and given 4 days after the workshop to create their collages. The subject matter was varied and touched on issues such as; bodily autonomy, Black Lives Matter, environmentalism and the impact of reality tv on the viewers reality.
Claire Mooney went even further and created a stop motion piece. Claire played around with images of Ulster Museums collection and magazine clippings to create a piece entitled 'It's Time.' which reflects on a need for societal change.