'Paints, Trains and Automobiles' is a piece of street art designed by artist Friz and participants from RRR.
The piece was unveiled on Saturday 3 December, at the Transport and Industry Museum Store. The mural was as a result of a street art project and collaboration between the Ulster Transport Museum, 'Reimagine, Remake, Replay'.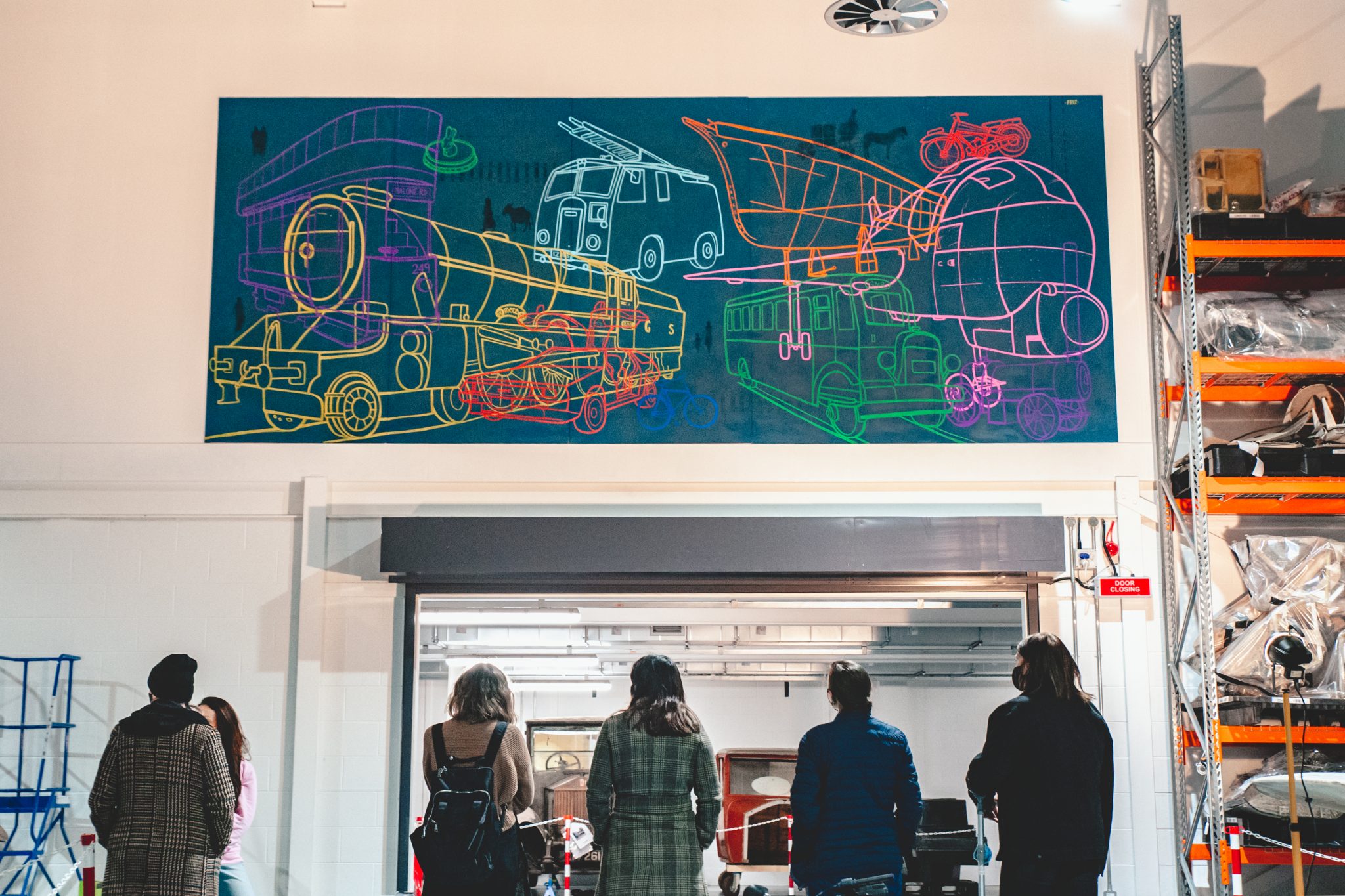 Participants aged between 16 and 25 were invited behind the scenes at the Ulster Transport Museum, exploring its stores and objects from an insider perspective. They worked with the incredible graffiti artist Friz in creating a mural that celebrated these collections.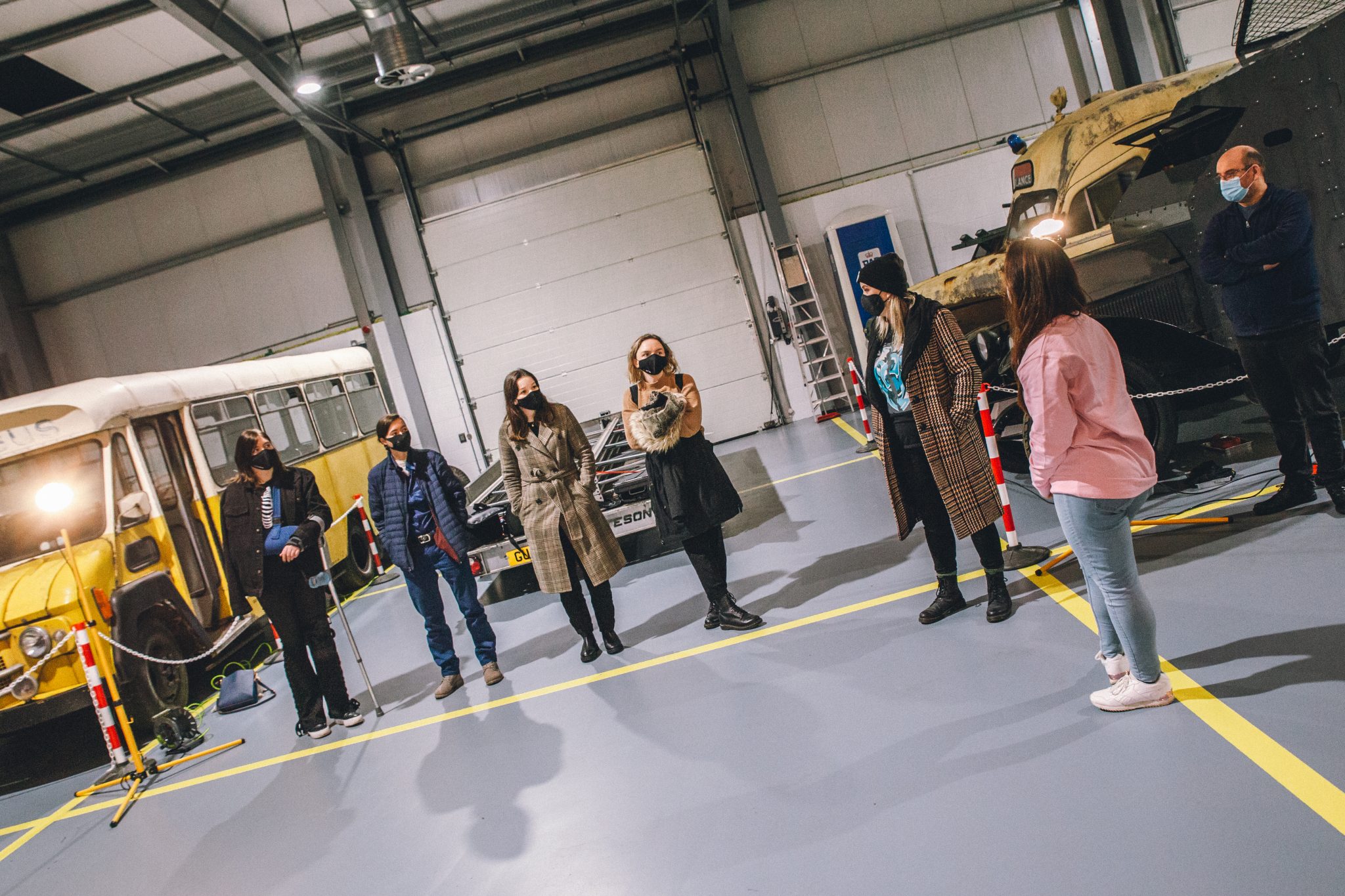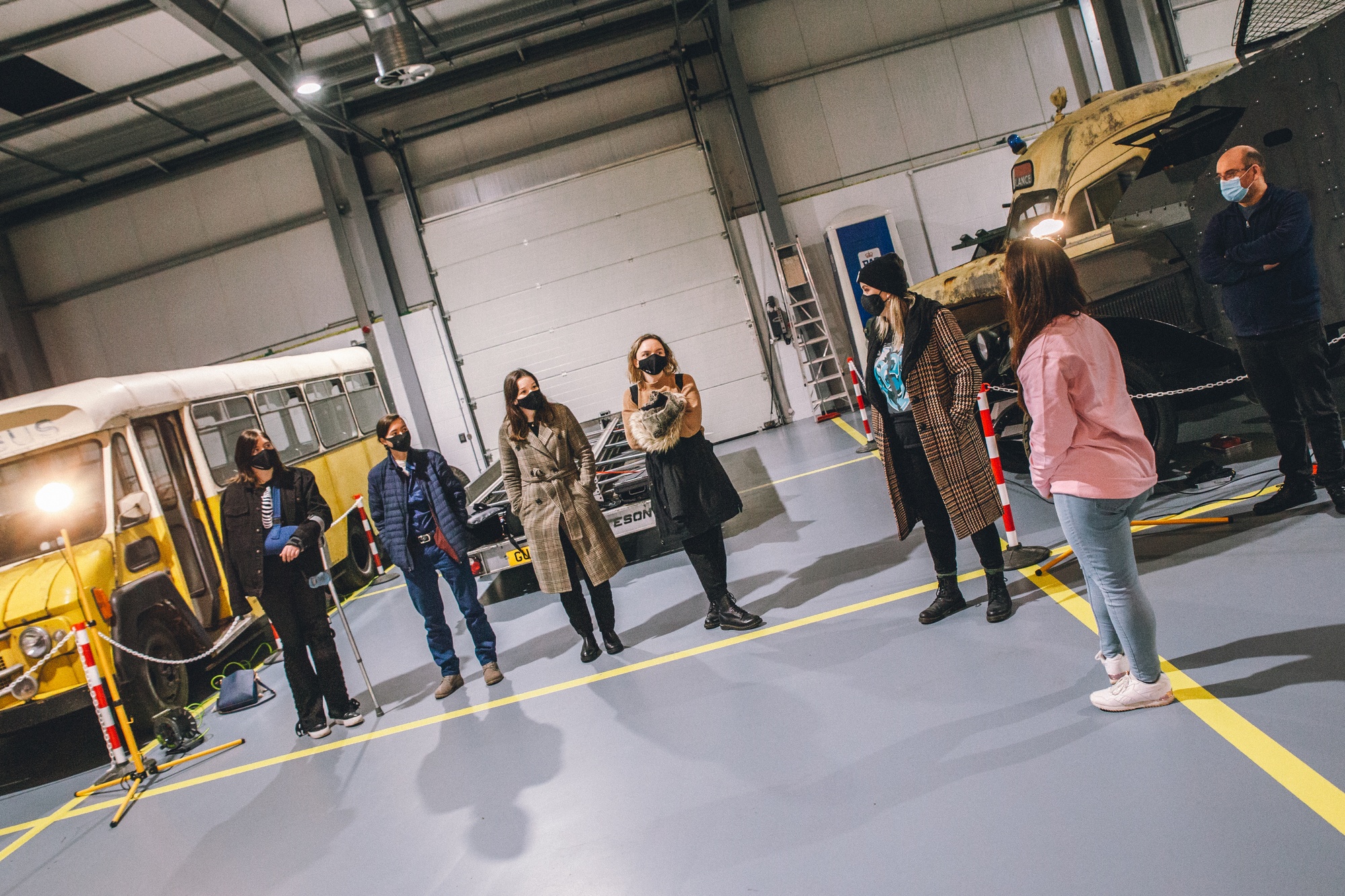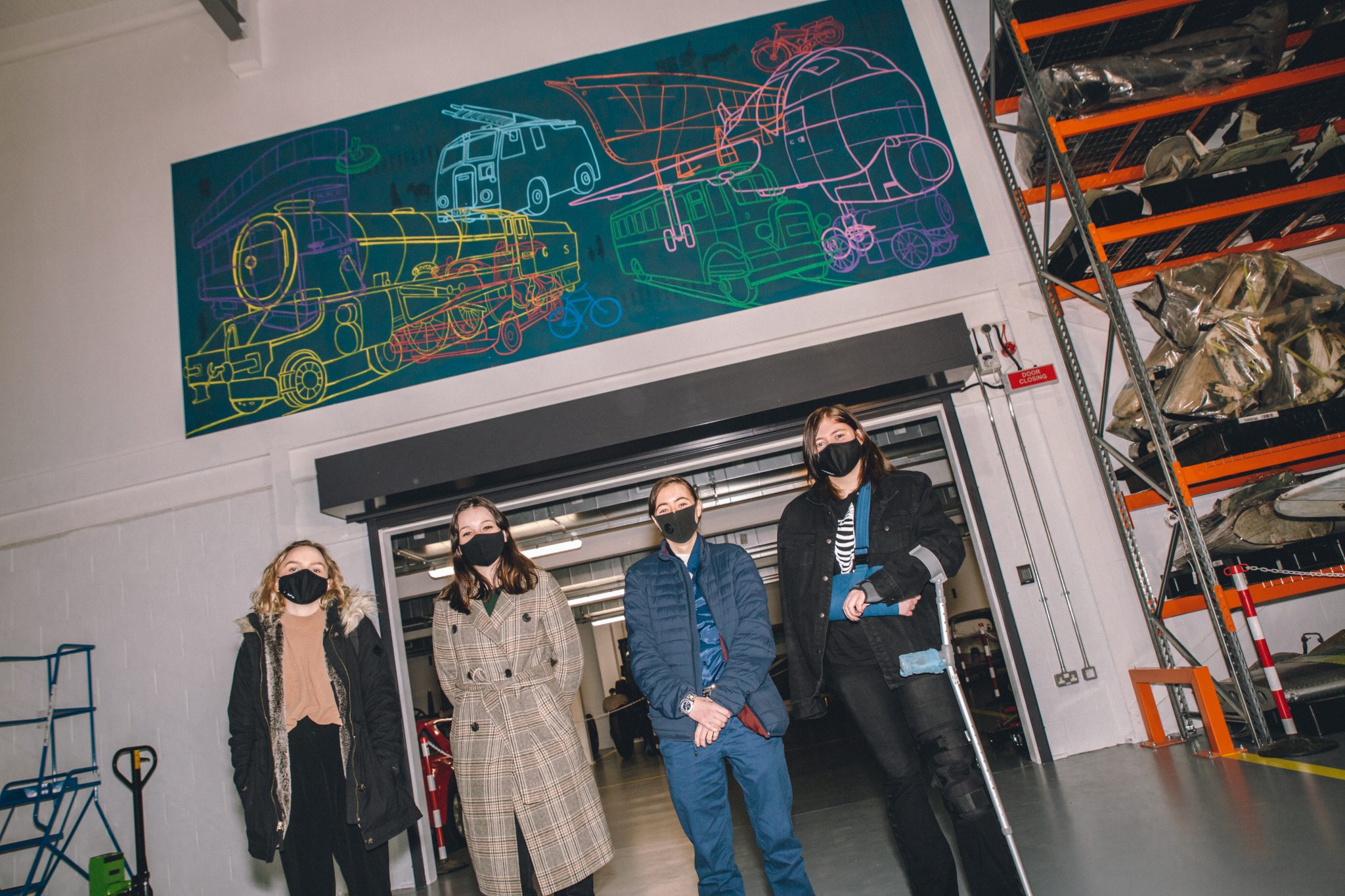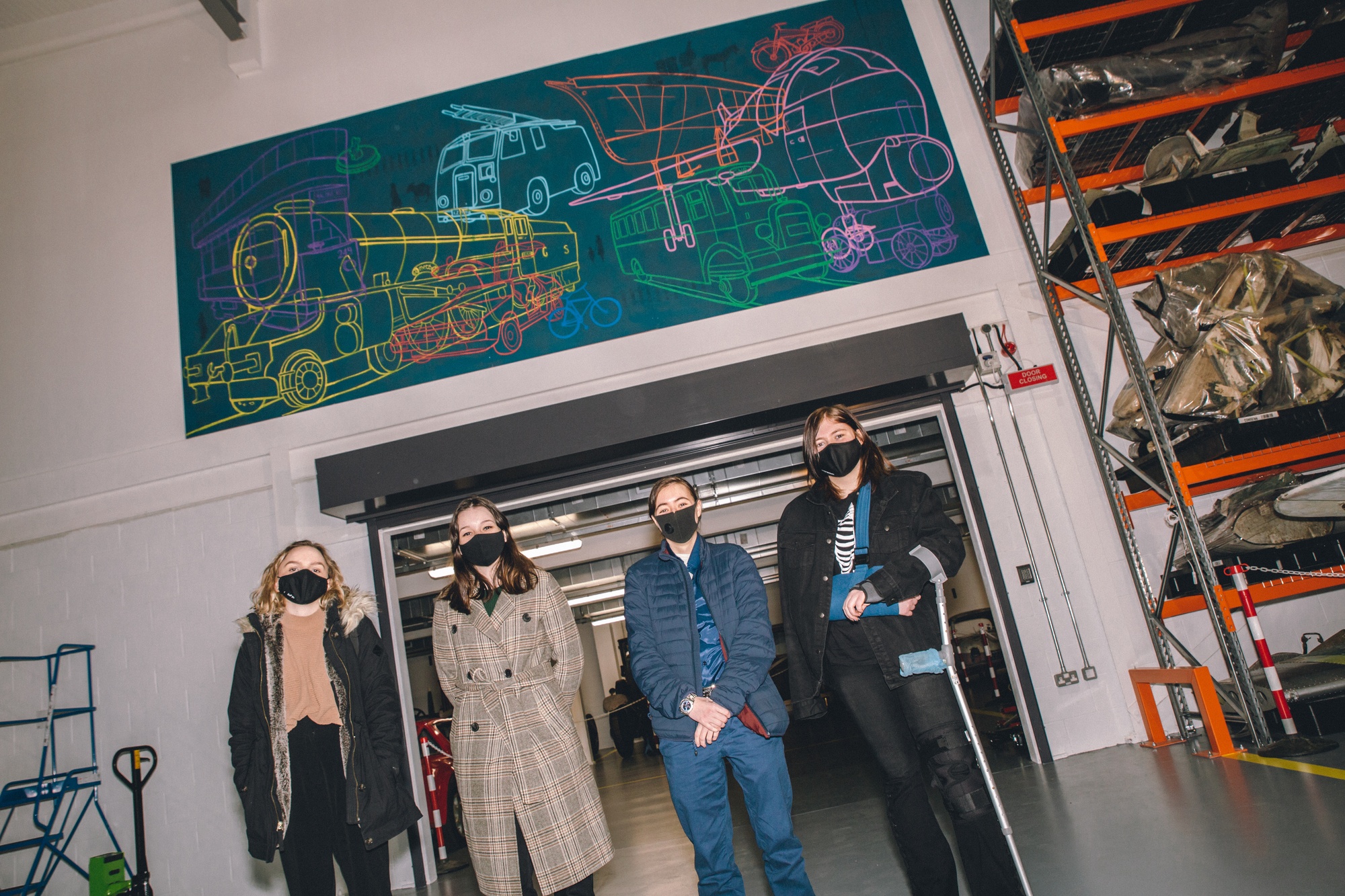 Participants contributed to a concept building session online and then visited Vault Studios where Friz shared her love of street art and the participants tried their hand at the different techniques involved in creating street murals.