Reimagine Remake Replay can now proudly say it held, for the first time ever, The Great Newry Bake-off!
It was a brilliant absolute success, with 9 young bakers uniting to learn about the history of Newry Museum and take part in a challenging and creative competition.
Newry Museum, Bagenal's Castle, was home to the legendary McCann's Bakery which supplied Newry and beyond with delicious baked goods. It was purchased by Arthur McCann Ltd in 1894 and converted into The Victoria Bakery, popularly known as McCann's Bakery. The bakery expanded over the years, at its height employing over 100 people, and ran until 1996. With this social history, it was the perfect place for this ambitious young engagement project to host a Bake off combined with heritage.
Our event brought together nine star bakers to create, conceptualize and decorate their own signature bakes, with the challenge of designing them with inspiration from one of the amazing objects in the museum's collection. They were treated to a custom tour of the museum by Declan, who pointed out many highlights and stories from the artefacts on display.
The group needed no prior experience, as they were taught how to bake and decorate Victoria sponges by local baker extraordinare Aine Boyle. While their cakes were in the oven baking, RRR's own Hannah Sharp showed our bakers how to get creative on the project's iPad Pros, using technology to plan out digital designs for their icing.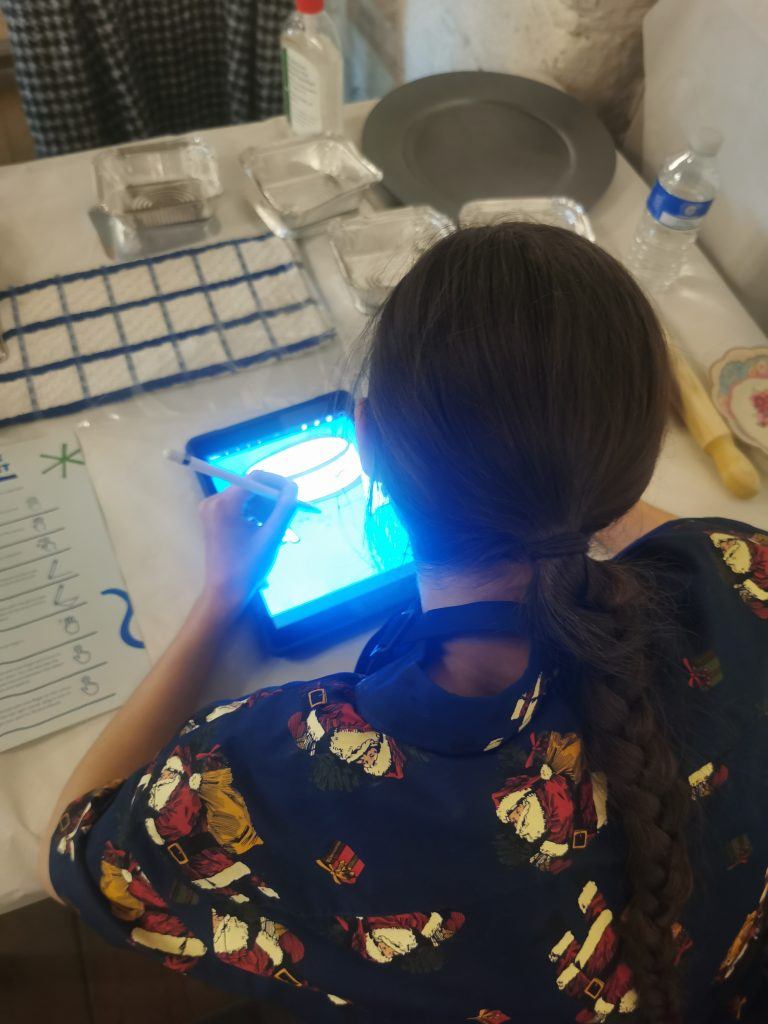 Then it was crunch time as our bakers used a variety of icing and props to make their designs come to life. The final cakes were judged by Madeline and Jenny of the baking McCann family, who scored the bakes on their presentation, taste and heritage link before declaring a winner.
Our runner up was Valentine Habersetzer, who was praised by the judges for producing the best sponge – hats off to Valentine! The star baker and winner of the Great Newry Bake Off was Mary McCrink, as Mary's creative cake celebrated a prized possession of the museum – a time capsule left in the bakery by night shift workers. Mary won the coveted prize of a baker's cake and laser engraved cake stand!
Victory was sweet for Mary, who said: "I enjoyed meeting people, having fun baking and creating. Thanks for a great day and all the work that went into setting it up."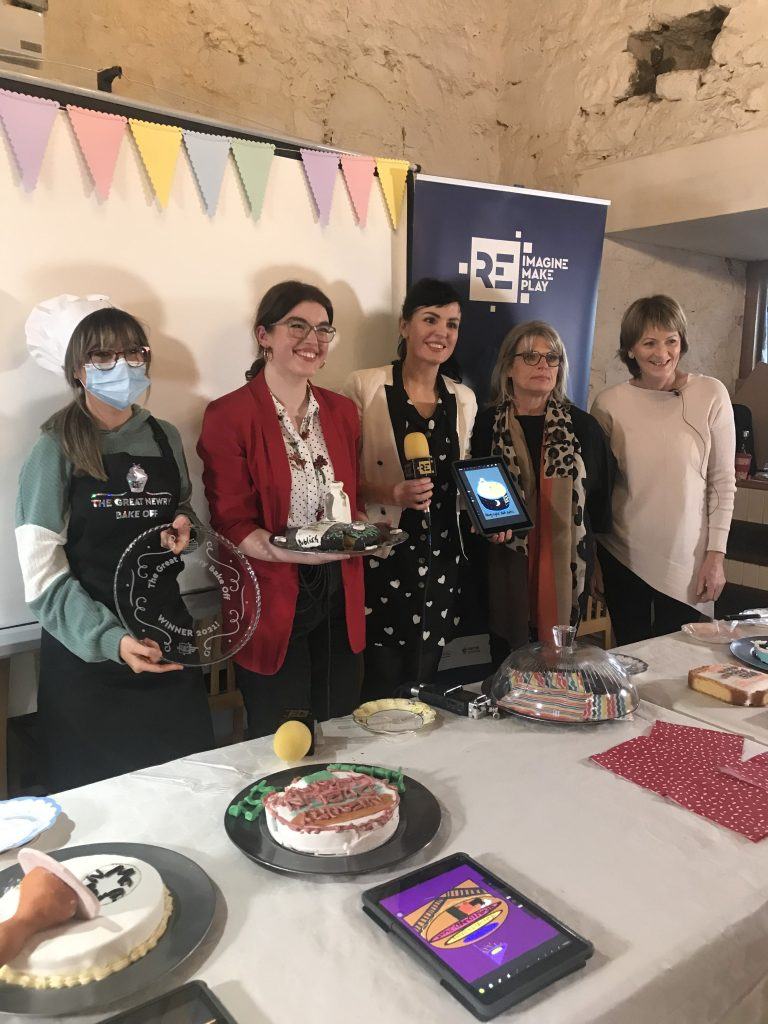 The RRR team have even shot a Bake off mockumentary to mark the occasion, it's currently in post-production so keep an eye out for that in the New Year! For now, have a look through the gallery below to see more of the fun and all the delicious cake designs!