BY ORLA CASSIDY
In late winter of 2018, I was lucky enough to be part of the Digital Makers Club. This was a programme ran by Reimagine, Remake, Replay that took place in the Ulster Museum in Belfast. Through the Club, myself and a group of 16-25 year olds who had never met before were given the opportunity to curate our own exhibition, which was on display for one day only on the ground floor of the Ulster Museum.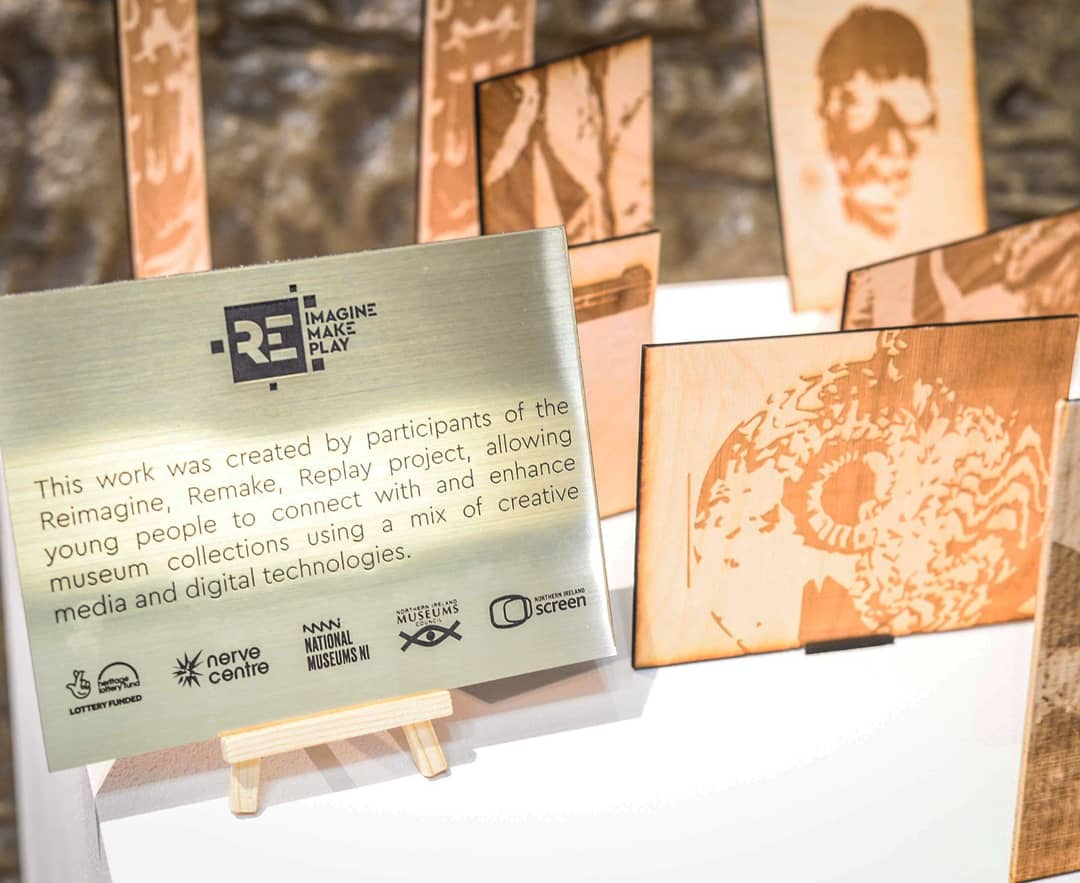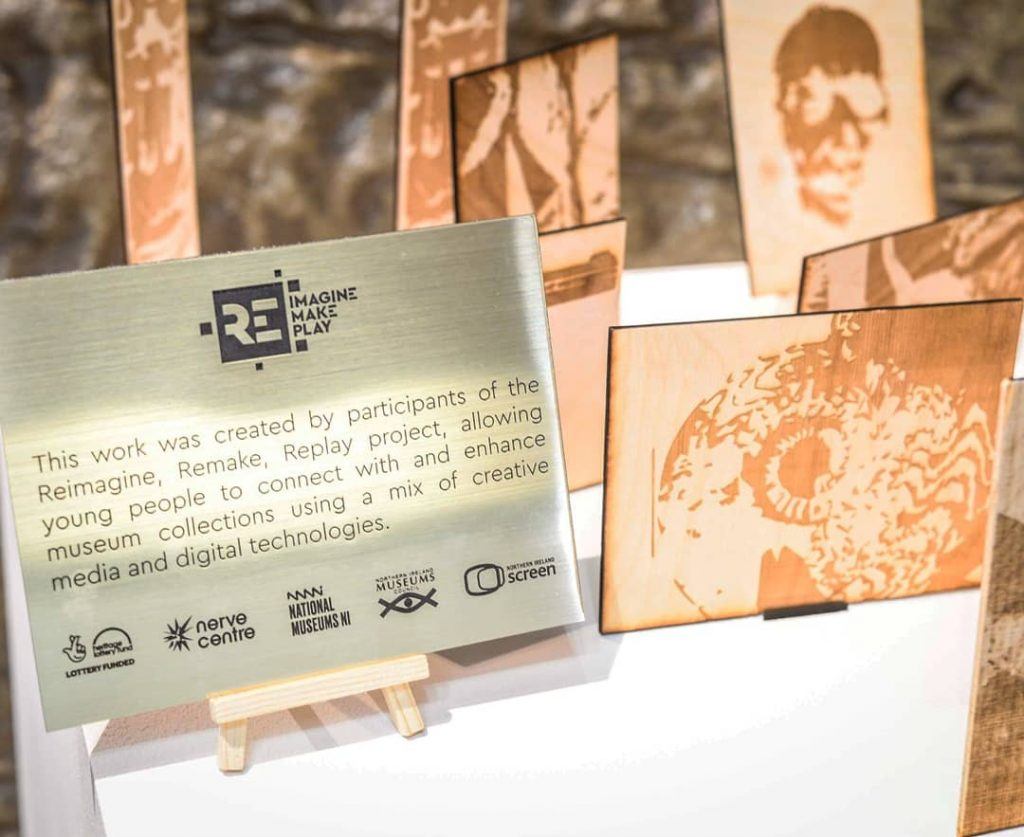 The exhibition could be summed up fully in one word: creativity. Although the exhibition only took up a small area of the ground floor, your eyes were immediately drawn to it as soon as you walked in. You couldn't help but want to find out, who had organised this, what was on display, what did this exhibition have to offer?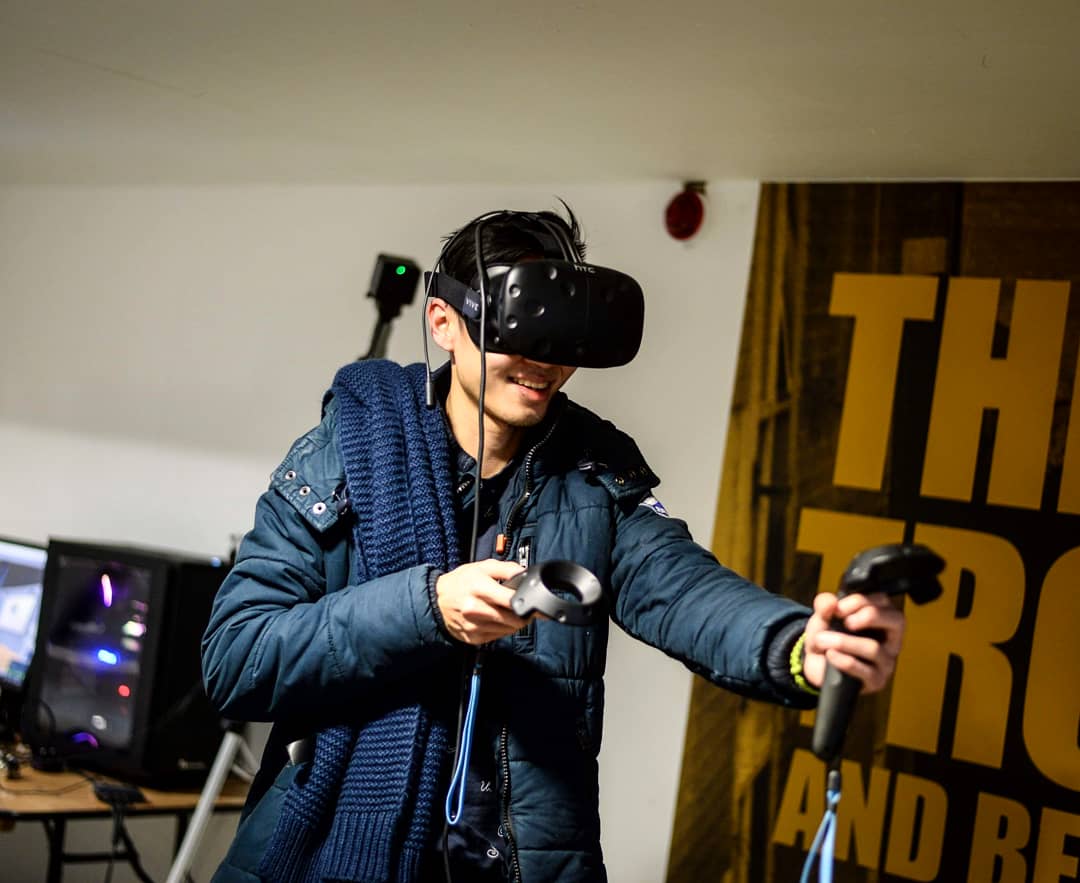 The displays were explosions of colour, texture, and light. You didn't know what you wanted to look at first – the beautiful photography, the fascinating 3D models, or the impressively printed t-shirts! These items were a far cry from what is typically displayed in a museum – nothing that could be described as old, dusty, or boring. Better still, not one item was hidden behind a glass case – One Eye on the Past introduced a unique way to allow visitors to experience the museum's items. For example, artefacts that would have been too old to handle human touch could now be fully explored and picked up, thanks to the 3D Modelling skills we learned. It showed us how technology, mixed with a dash of imagination, could help immortalise items that otherwise could be lost to time.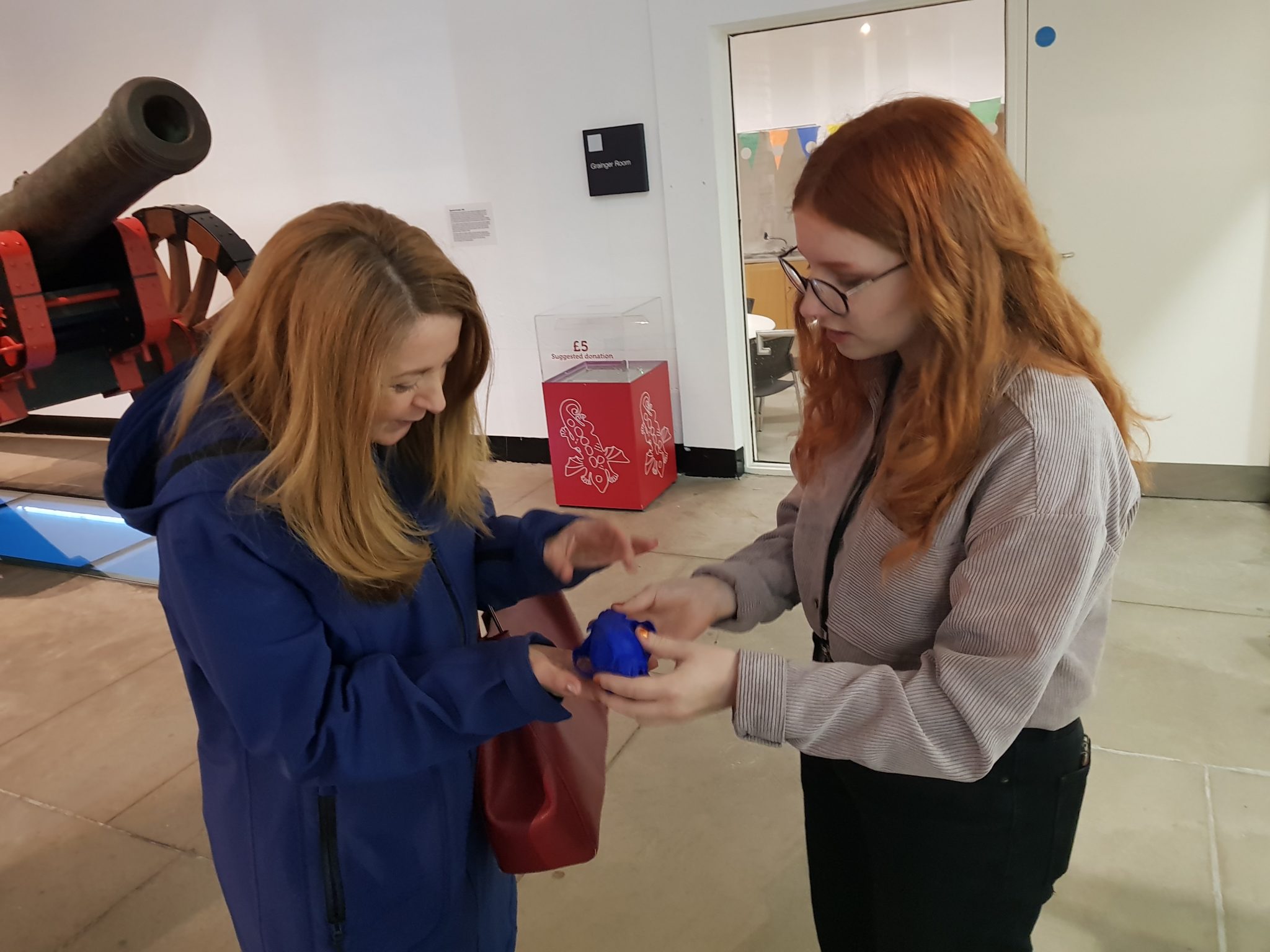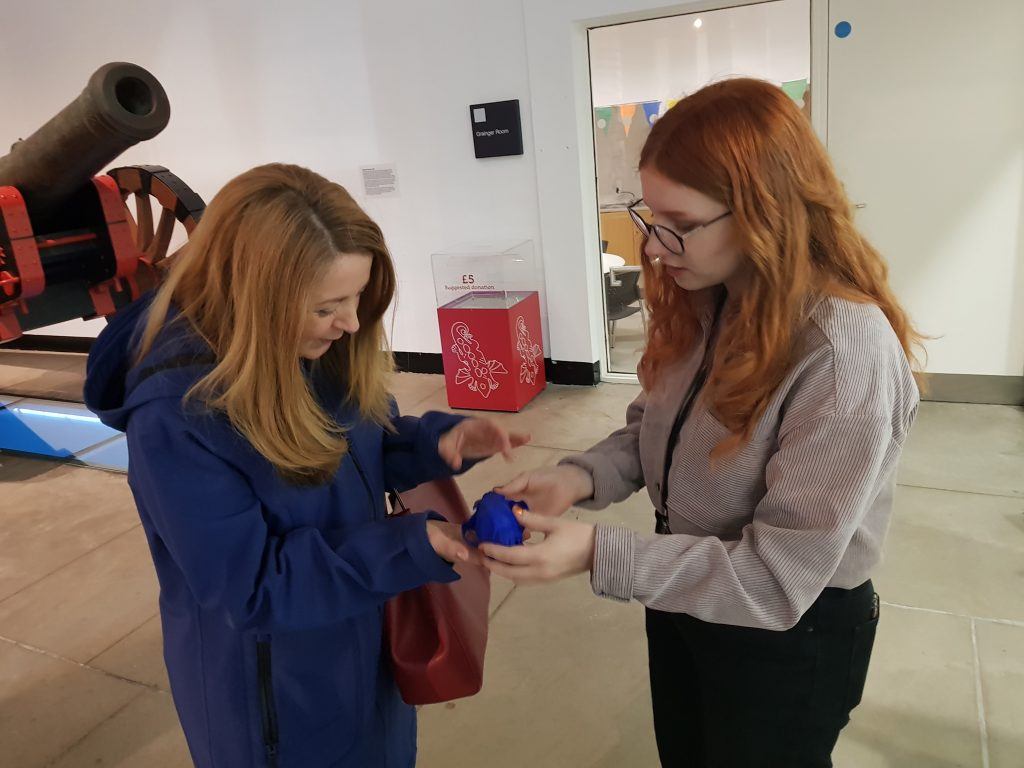 What really made One Eye on the Past stand out was that it was fully curated by young people, and everything on display had been carefully planned and created by a young person. It allowed visitors to see the Ulster Museum through the eyes of those who are generally underrepresented in the world of history and museums. The young curator's ability to make items we have all seen in the Museum feel fresh, new, and exciting – it seemed to me, while I was walking around the exhibition, that if this was what could be produced, the voices of young people needed to be listened to an awful lot more.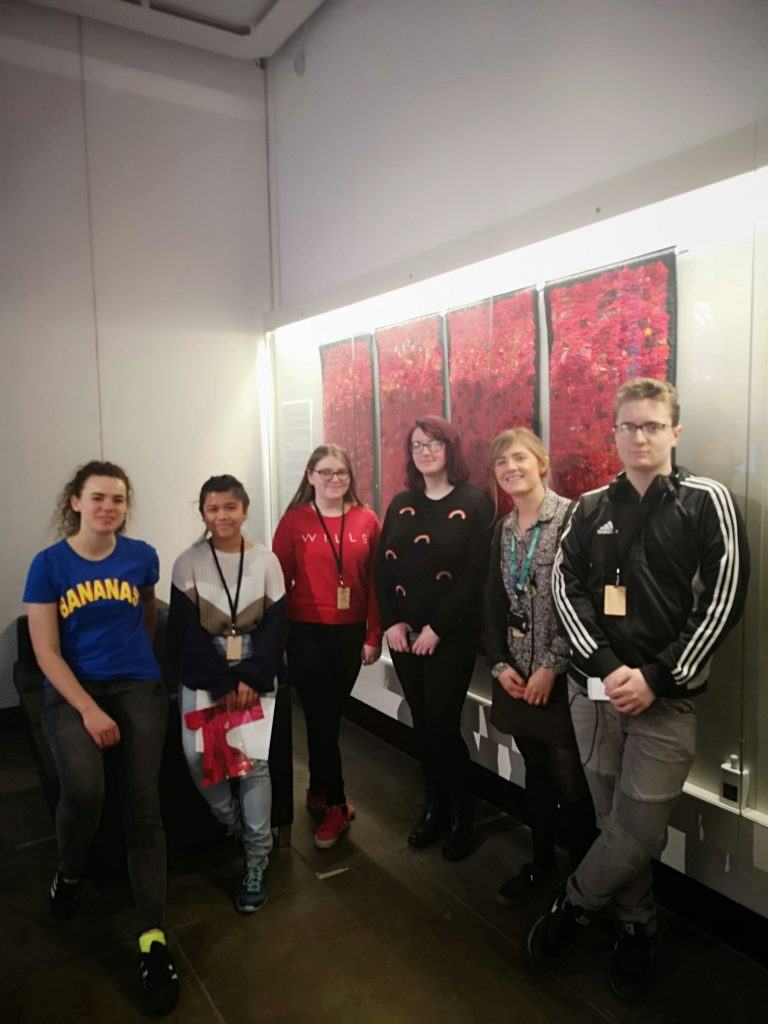 Being part of it all made it truly special. I got the opportunity to learn how to use equipment that otherwise I would never even have heard of. I still have the items that I created during my time at the Digital Makers Club and I will treasure them forever. If any young person reading this ever comes across an opportunity to participate in any Reimagine Remake Replay project – take it! Helping the voices of young people in the world of museums stand out is so important. I promise you will not regret it.
Even now I am still involved with Reimagine Remake Replay! I recently participated in a four week creative writing program over Zoom – it was just what I needed to get back into a working mindset during lockdown. The program inspired me to write this review! Hopefully this will mean the start of many creative writing pieces.
This piece was written by a participant on our Creative Writing Programme. Read other works from the programme here: Virtually (Re)writing history: A series from our online creative writing programme