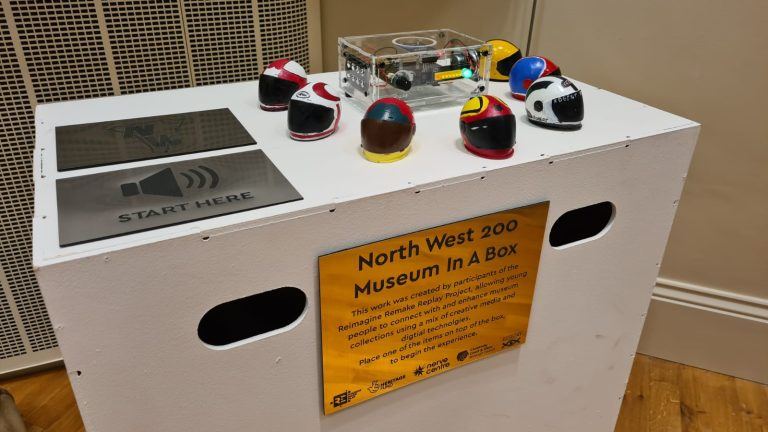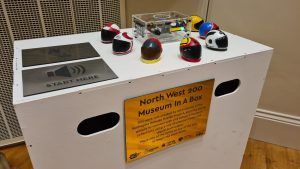 If you pay a visit to Ballymoney Museum today ( or any day!) you're sure in for a treat!
Our brand new Motorcycle themed Museum in a box showcase was installed in the main gallery last week. We always talk about putting youth voices inside the museum and now with this fab showcase, we quite literally have!
Demonstrated here by RRR participant Natalie Cole, these fantastic, 3d printed, hand-painted helmets are based on riders who have participated throughout history, in the infamous #Northwest200 Motorsport event.
The accompanying audio are the voices of RRR participants imparting information on each rider and their history.
This Museum in a Box project was put together by a group 16-25 Ballymoney based young people ( local legends) who attended a four week digital Fabrication programme.
The group worked on activities such as Vinyl tote bag and tee shirt making as well as signage design. Virtual reality, laser engraving and DSLR photography.
As part of the programme the group enjoyed a gorgeous day out to the North West 200 motorcycle races in Portrush, which provided the participants with lots more inspiration for this Museum in box project.
The North West Riders included in the showcase are:
Ray McCullough
Ian McGregor
Mervyn Robinson
Jim Dunlop
Robert Dunlop
Joey Dunlop
Frank Kennedy
Go on, head to the lovely Ballymoney Museum today to check it out!!