A series of publications shares young people's lockdown learning and rewrites our shared history.
Reimagine, Remake, Replay are proud to present a duo of writing publications which showcase the outcomes of their successful creative writing programmes. Delivered online to 16-25 year olds, this programme gave young people across Northern Ireland the opportunity to virtually access and respond to closed museums during lockdown.
The Reimagine, Remake, Replay (RRR) programme is led by a consortium including Nerve Centre, National Museums Northern Ireland, Northern Ireland Museums Council and Northern Ireland Screen, and is funded by the National Lottery Heritage Fund's Kick the Dust programme.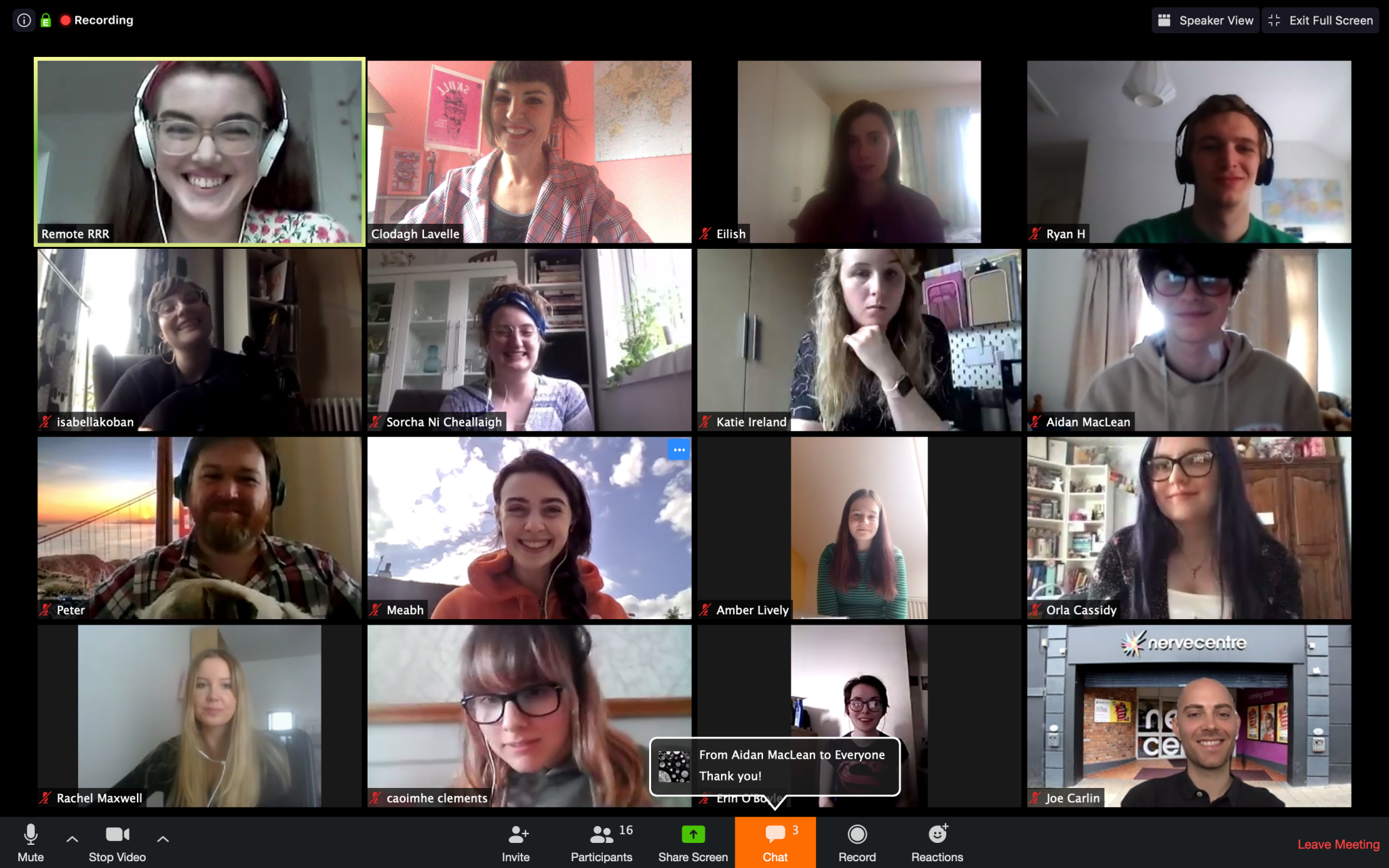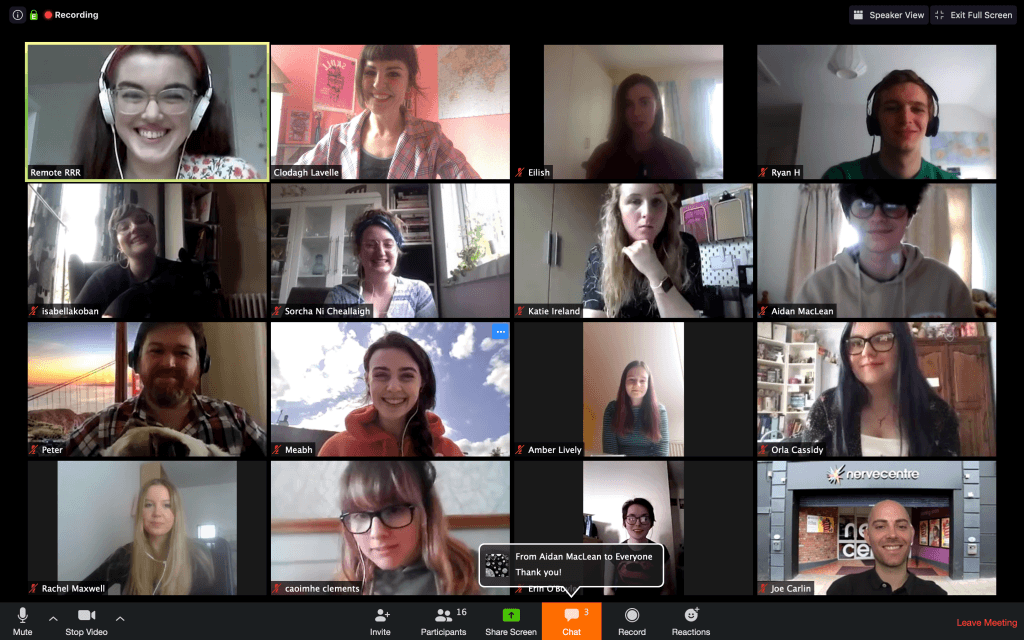 'Virtually (Re)Writing History' and '(Re)collections: Echoes and Perspectives Written in 2020′ feature a range of blogs, poems and museum labels from two groups of young participants who took part in the programmes in Spring and Autumn of 2020.
Participants were led through a series of workshops by project lead Niamh Kelly and the second run brought in expert speakers including Curator of Art at Ulster Museum, Anna Liesching, local poet, Mícheál McCann, and Marketing and Comms Manager at The National Lottery Heritage Fund (Northern Ireland), Gail Whyte.
The idea for the publication came from RRR participant Hannah Sharp, who was part of the first cohort of creative writers. She thought a publication could bring all the pieces together, so their range, depth and creativity could be appreciated in a collection. RRR supported this idea and commissioned Hannah, who is also a talented illustrator, to create these publications through the input and ideas of the groups.
From the titles to the design and formatting – these publications were led by participants, inspired by their ideas and experiences which were communicated through design sessions and opportunities for input.
Both publications respond to the collections of the Ulster Museum, as participants were able to explore online archives and creatively bring them to life through writing despite the museums' closure at the time.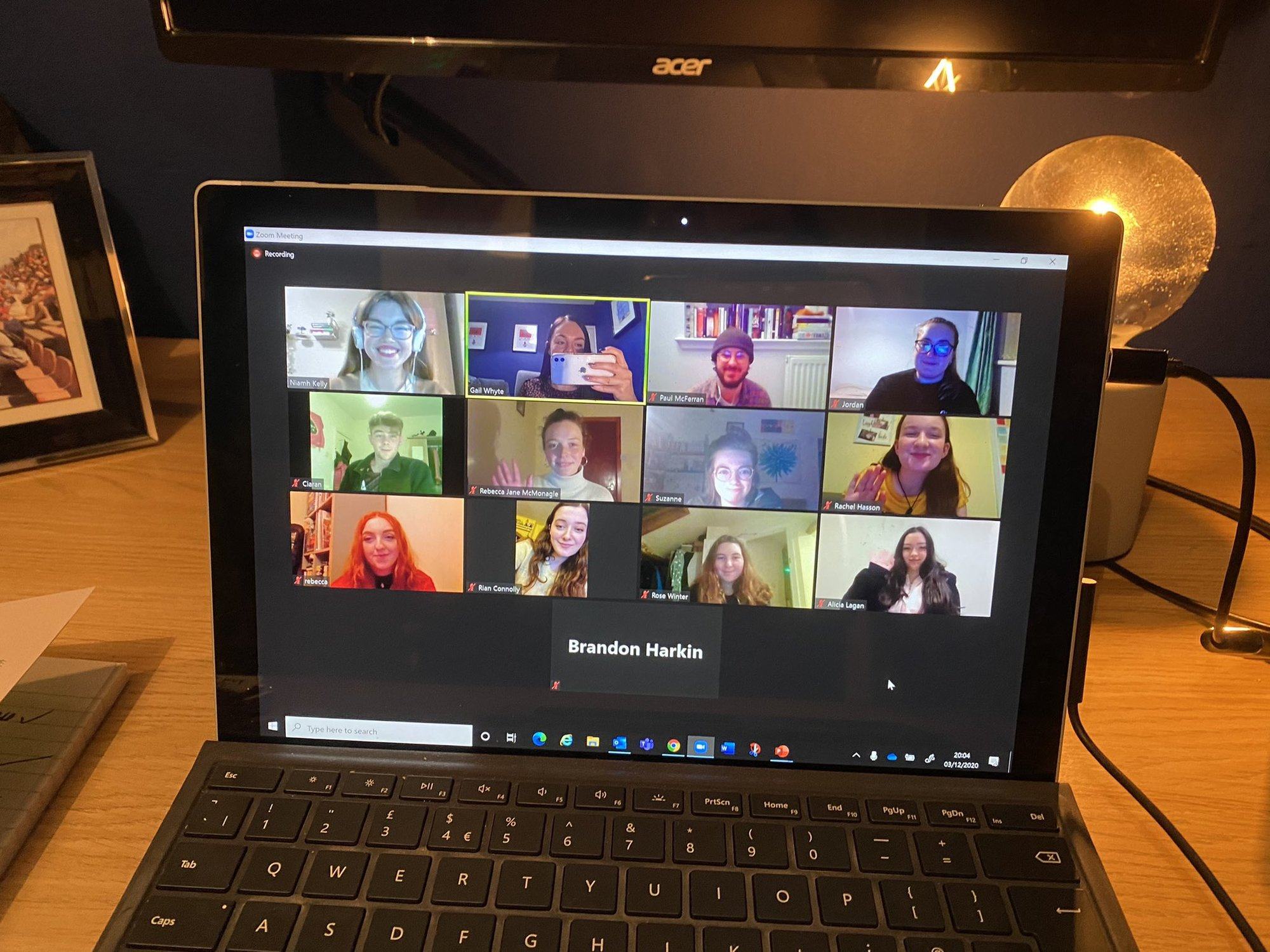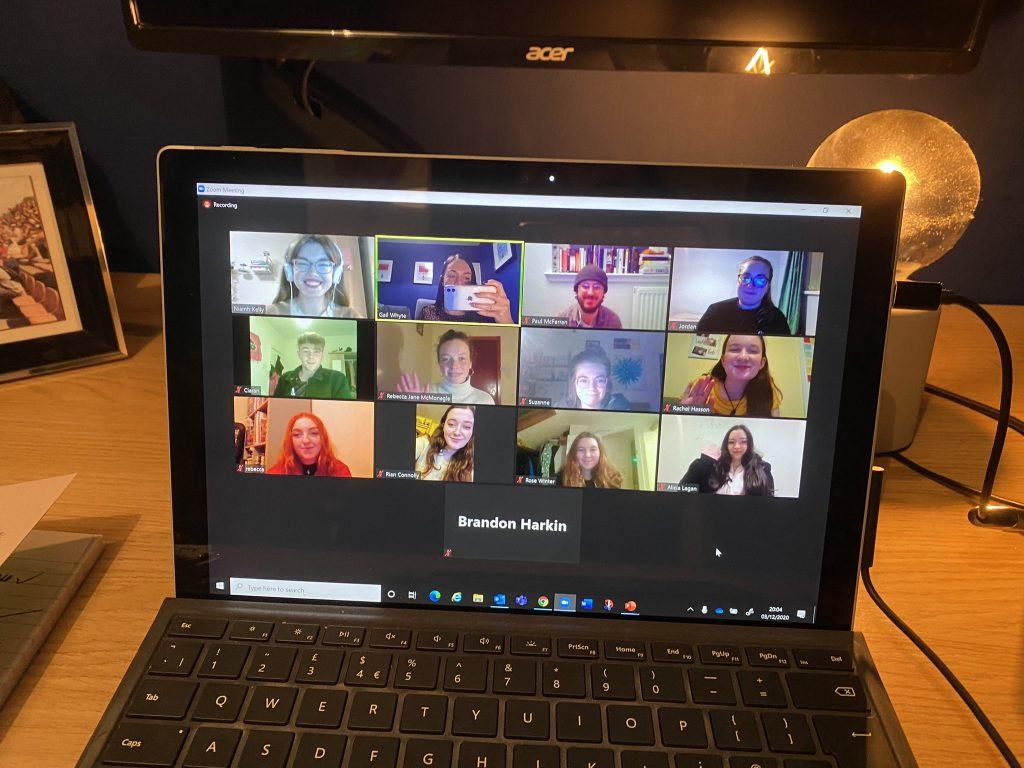 Through their guided writing workshops, participants also ruminated on their experiences of lockdown, recording their thoughts and feelings on this period of history as they were living through it.
Participant Isabella Koban said "I felt like a part of a little community during this course – everyone was welcoming and thoughtful – on top of which it gave me a lot of respite during the stress of lockdown. It was great to be involved in creative writing in an open, respectful, and engaging online course. "
Rian Connolly said "It encouraged me to look at heritage, history and archives differently and more creatively, and it opened up more to local heritage and artifacts."
For participant Alicia Lagan, "… sessions were something to look forward to every week and having the opportunity to share our creative writing was amazing. I love how it combined museums and creative writing, as before I didn't really associate them with each other."
You can now read these young creatives' reponses to their heritage and their perspectives of the pandemic. View the digital versions of the publication online via Issuu now: https://reimagineremakereplay.org/showcase/creative-writing-publications
A limited supply of physical copies will be at Ulster Museum in the near future – keep an eye on Reimagine, Remake, Replay's social channels for updates.