In November 2021 three RRR participants, Lydia Leneghan, Méabh Magee and Sorcha Ní Cheallaigh were invited by the curatorial department at National Museums NI to visit the 2021 Turner Prize at the Herbert Museum in Coventry. This years Turner Prize was significant in that for the first time it focussed on the work of collectives. One of those collectives Belfast's Array Collective were among the nominees. Array are very familiar to RRR, both Clodagh Lavelle and Stephen Millar who work on RRR are part of Array. Also various members of Array have been involved in delivering RRR workshops such as Laura O'Connor (Wanda Weekender), Sinéad Bhreathnach- Cashell (Echoes from the Archive), Grace McMurray (The Impact of Fashion) and Thomas Wells (Virtual Pride). There are discussions about renaming the collective aRRRay.
Lydia, Méabh and Sorcha were accompanied on their trip by National Museums NI Art Curator Anna Liesching and RRR's Stephen Millar. We are delighted that Lydia has put together some of her reflections on the trip and the exhibition.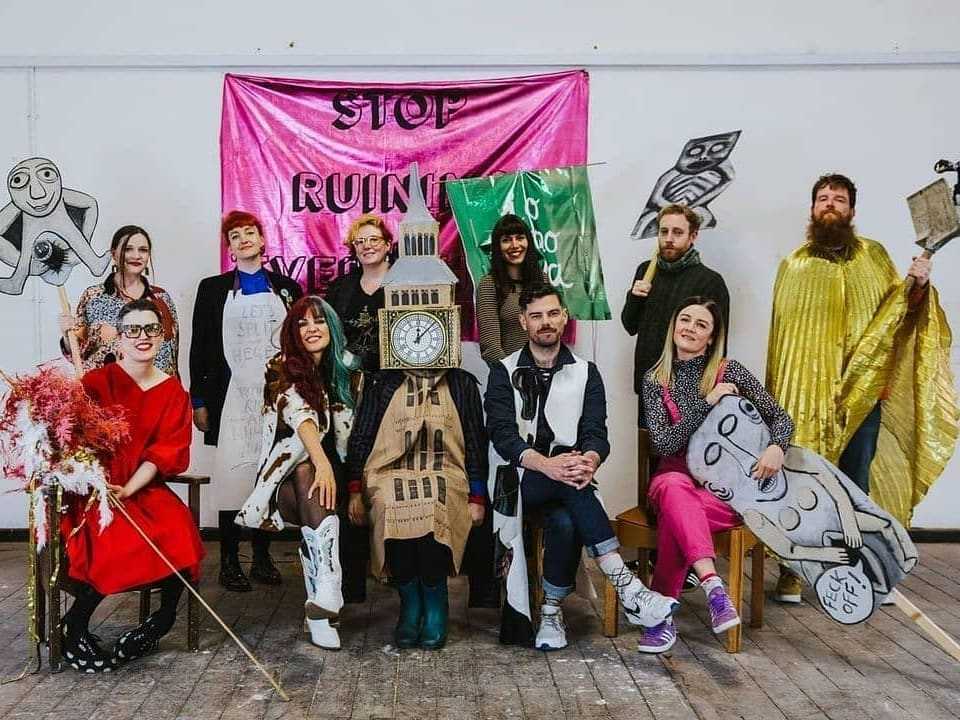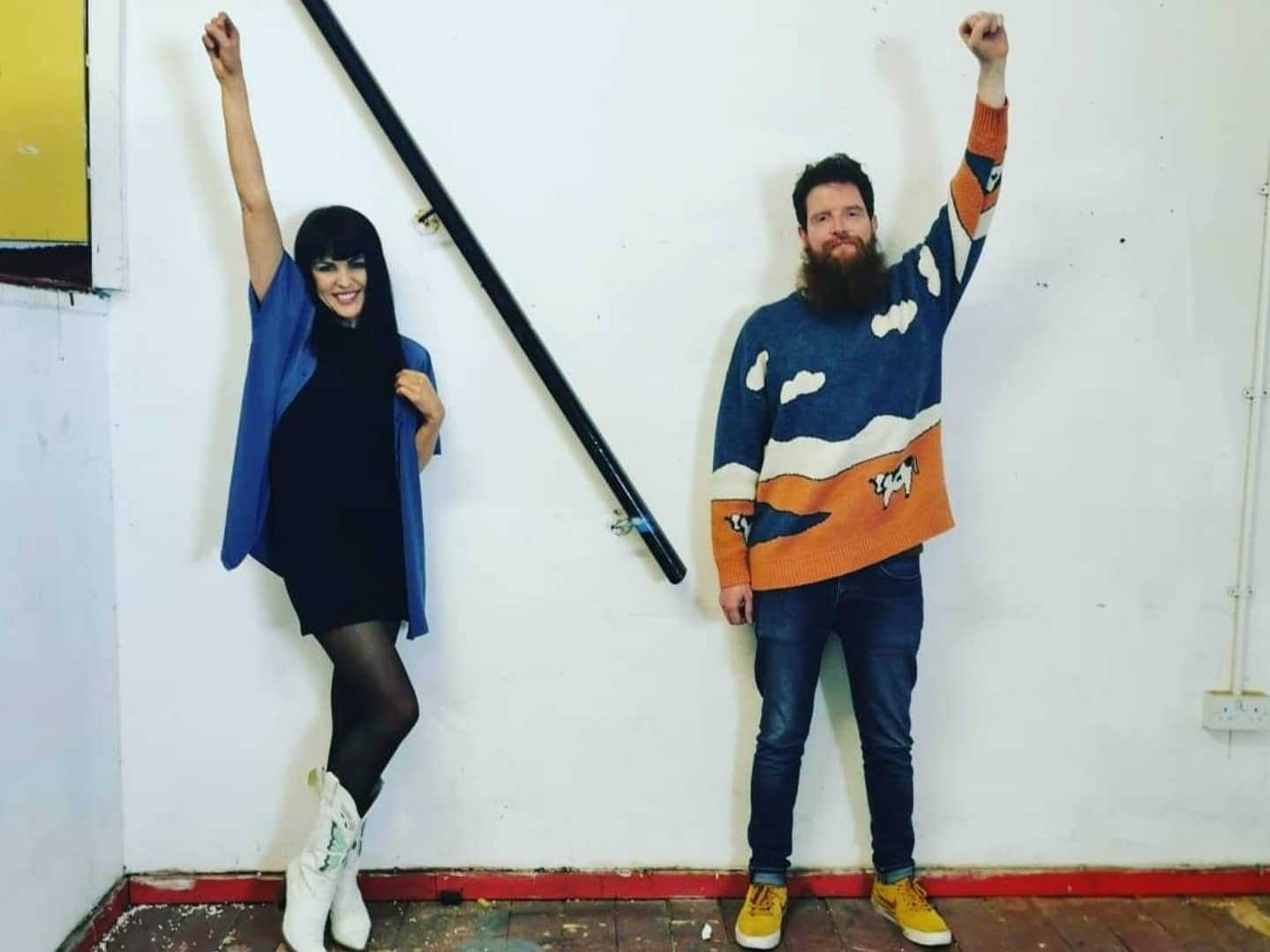 Audio version of Lydia's blog. Read by Lydia Leneghan.
A few weeks ago I was blessed with the opportunity to go to Coventry to view the Turner prize exhibition as part of Reimagine, Remake, Replay (RRR), a programme that connects young people to heritage using art and technology (Shoutout: THANK YOU LOVE YOU). The exhibition was a marvel, with all five of the shortlisted artists this year being art collectives who work closely with communities throughout the UK, and who use art as a way to target social problems and support specific causes.
Amongst these wonderful collectives are our very own Northern Irish based Array Collective, who use art to combat the social and political problems within N.I. Out there, sticking it to the man, in costumes and glitter. And not only are they paving the way for a brighter, more inclusive future in N.I through their activism work, they have now made history by being the first Northern Irish Turner prize winners! Get in. Their prizewinning exhibition, entitled The Druithaib's Ball, is an immersive installation of an Irish síbín (a pub without a license), filled with over 80 pieces of art relevant to the sociopolitical state of Northern Ireland, and in the centre of their illicit pub is a three screened film of an event that took place in Belfast, July 2020, to "mourn and mark" the centenary of the Irish partition.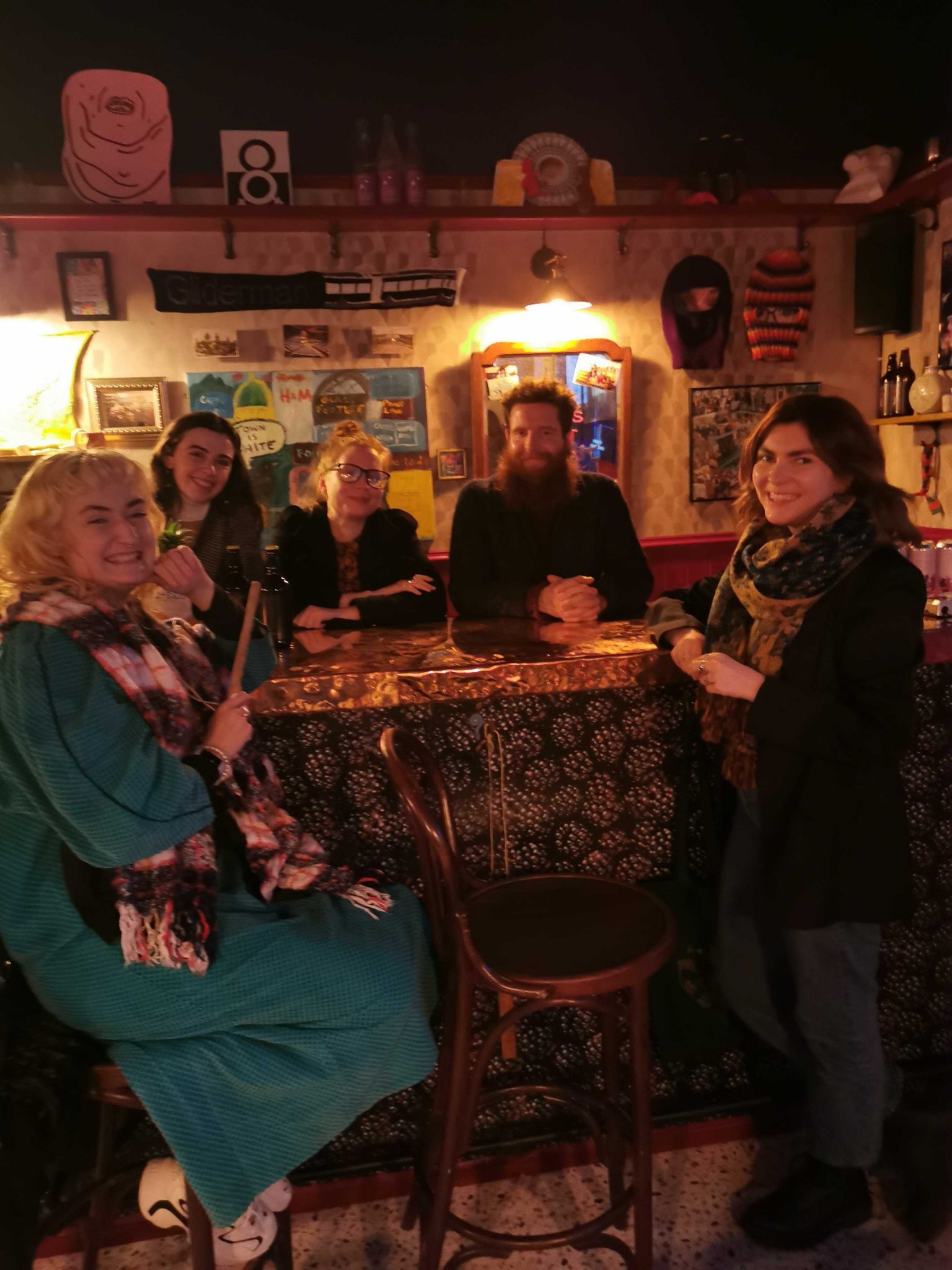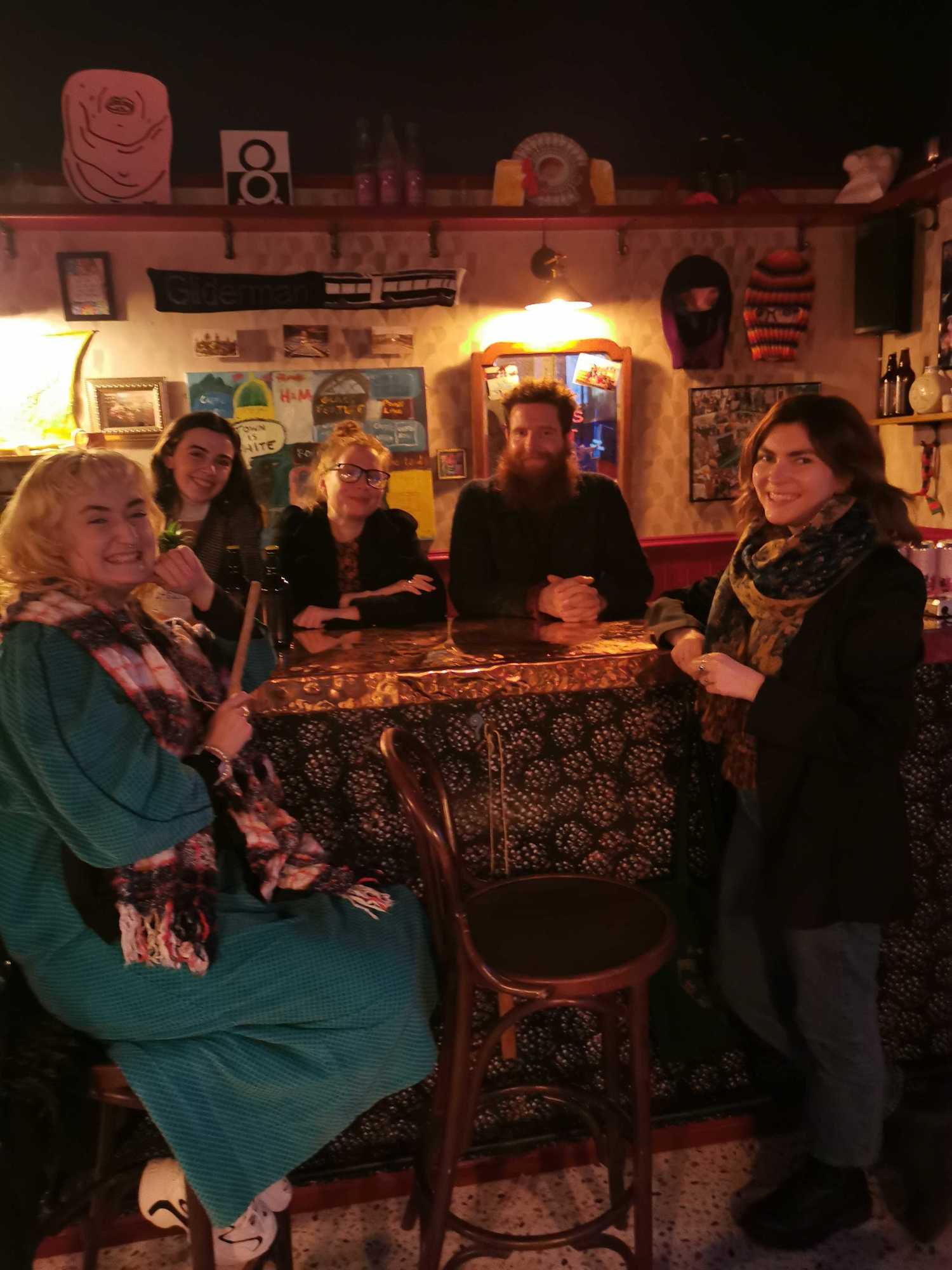 As you enter the exhibition space, before approaching the síbín you must first walk through the dark and haunting room in which it is situated. A circle of poles stands eerily in the centre of the room, casting looming shadows and creating an air of silence. The ancient stone circles of Ireland comes to mind and a sense of awe and stillness dawns on you. At the far corner of the room stands a refuge; a small constructed building that beckons with the warm sounds and yellow light that's breathes from it, an instant contrast to the cold intensity of the barren room. An open doored invitation to come inside, you're welcome.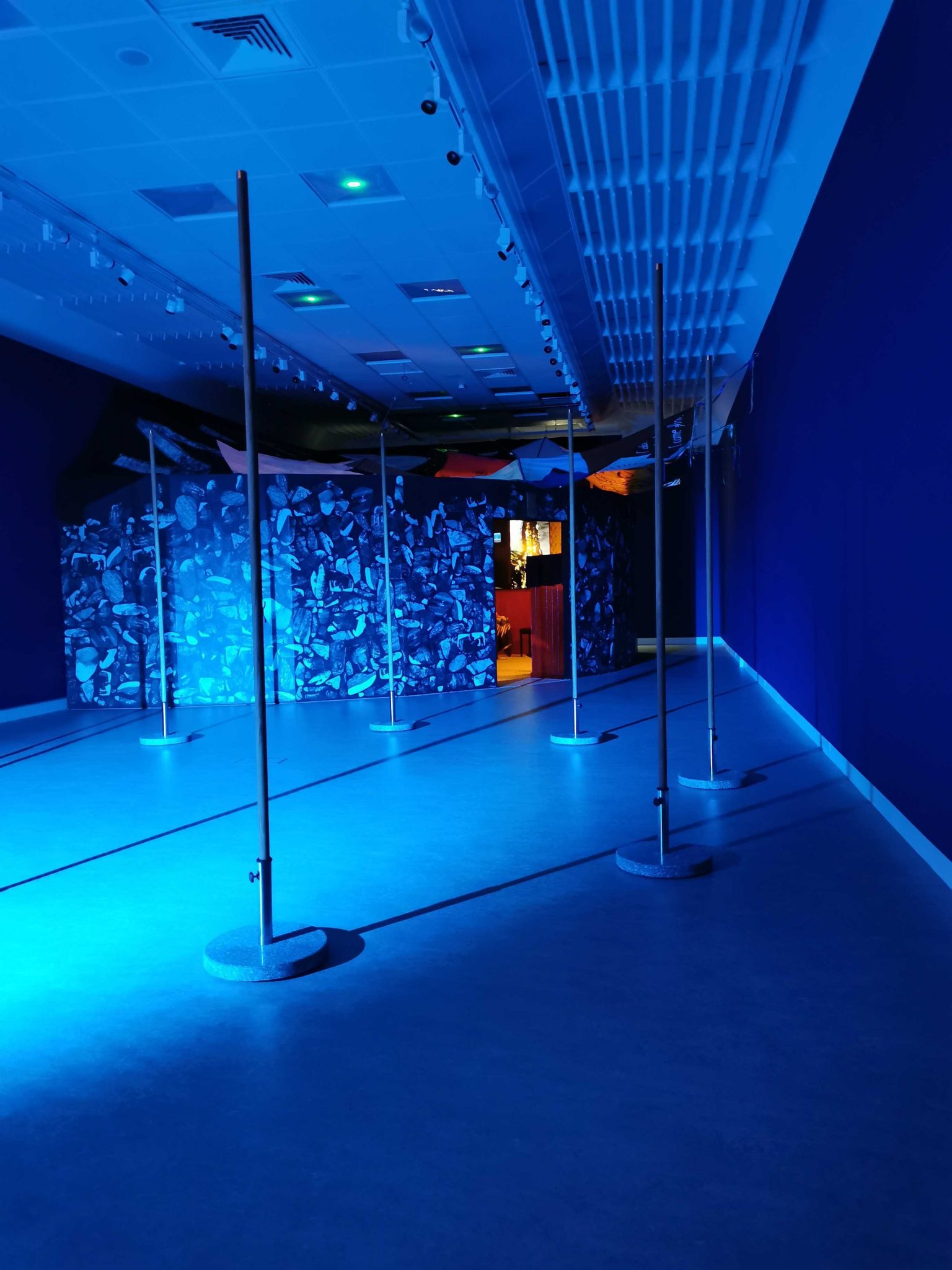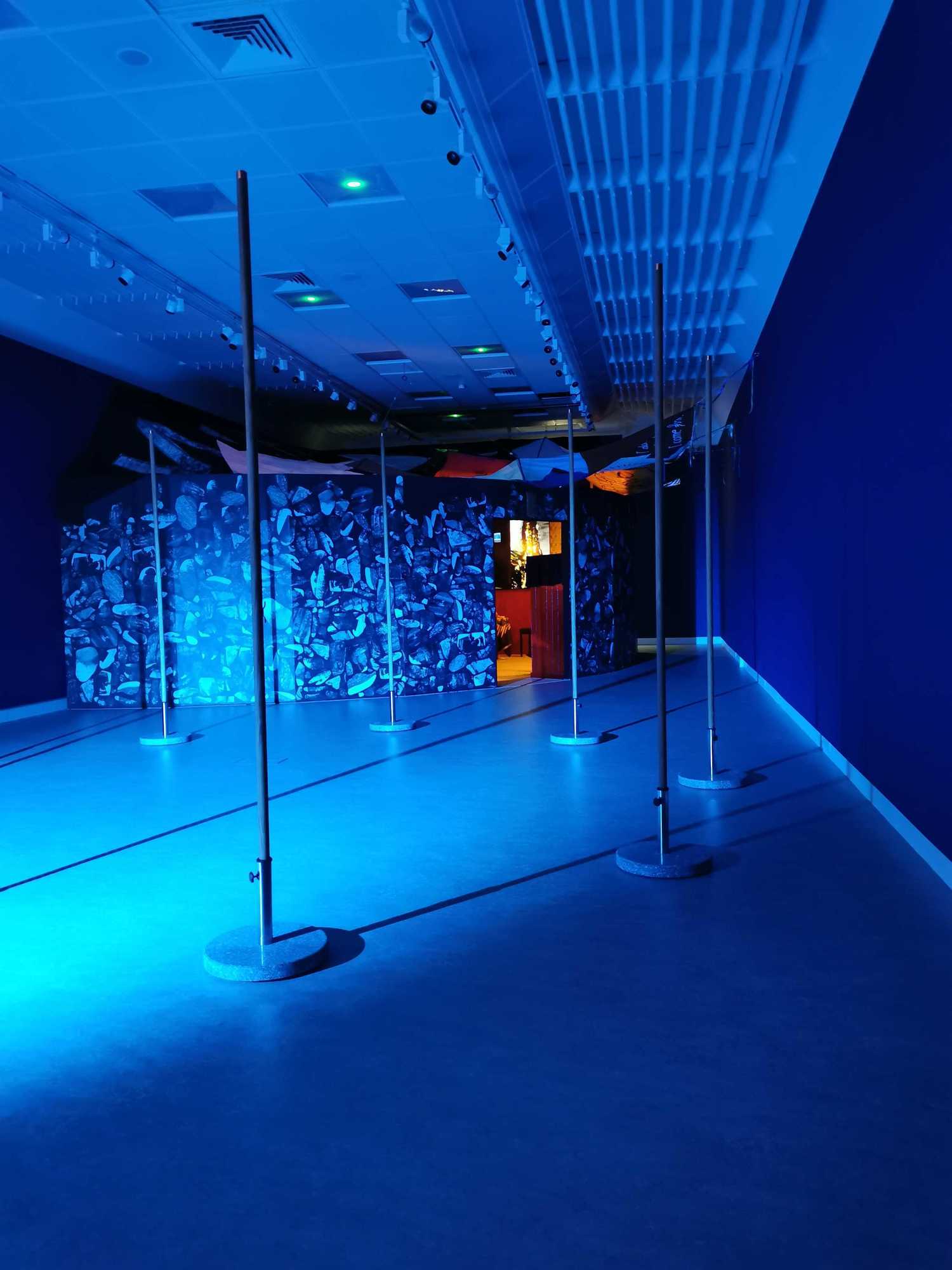 Stepping into the síbín is a beautifully surreal experience. An intense feeling of familiarity and nostalgia hits you, and you are invited to bask in the feeling of homeliness and belonging for a moment, the space so naturally cluttered and effortlessly warm that you have to marvel at the realisation that you are, indeed, in a gallery. Protest banners stitched together hang over the room, enveloping the space in a colourful war cry. It is an ever present reminder that this warm arena of comfort was built off the back of discomfort, forced into creation by the intense need for social change. Indeed, a closer look at the objects adorning the tables or decorating the walls will have you realising that aesthetic intentions were not what encouraged this síbín, but it is rather an archive of art in response to injustice. The colonisation of Ireland, Women's abortion rights and Irish language rights are some of the heavy topics so fearlessly and colourfully challenged by the Array collective, using art as both a form of protest and a means of education.
The síbín playfully urges people to look deeper, to consider. Why are there Blackberrys printed onto the outside of the bar? Why is there a headless suited man full of shredded paper sitting there? Why is there a Stena Line ferry on the end of that mop? What is this wooden stick that is hanging on the wall? (This, it is explained to me, is a Bata Scór- a tally stick that was used in schools to keep track of how often each child would speak in Irish, which would then be used to punish them accordingly). There is nothing in this deceptively cosy room that can be taken for face value. You must explore, look beyond what you already know, because these are all things that matter.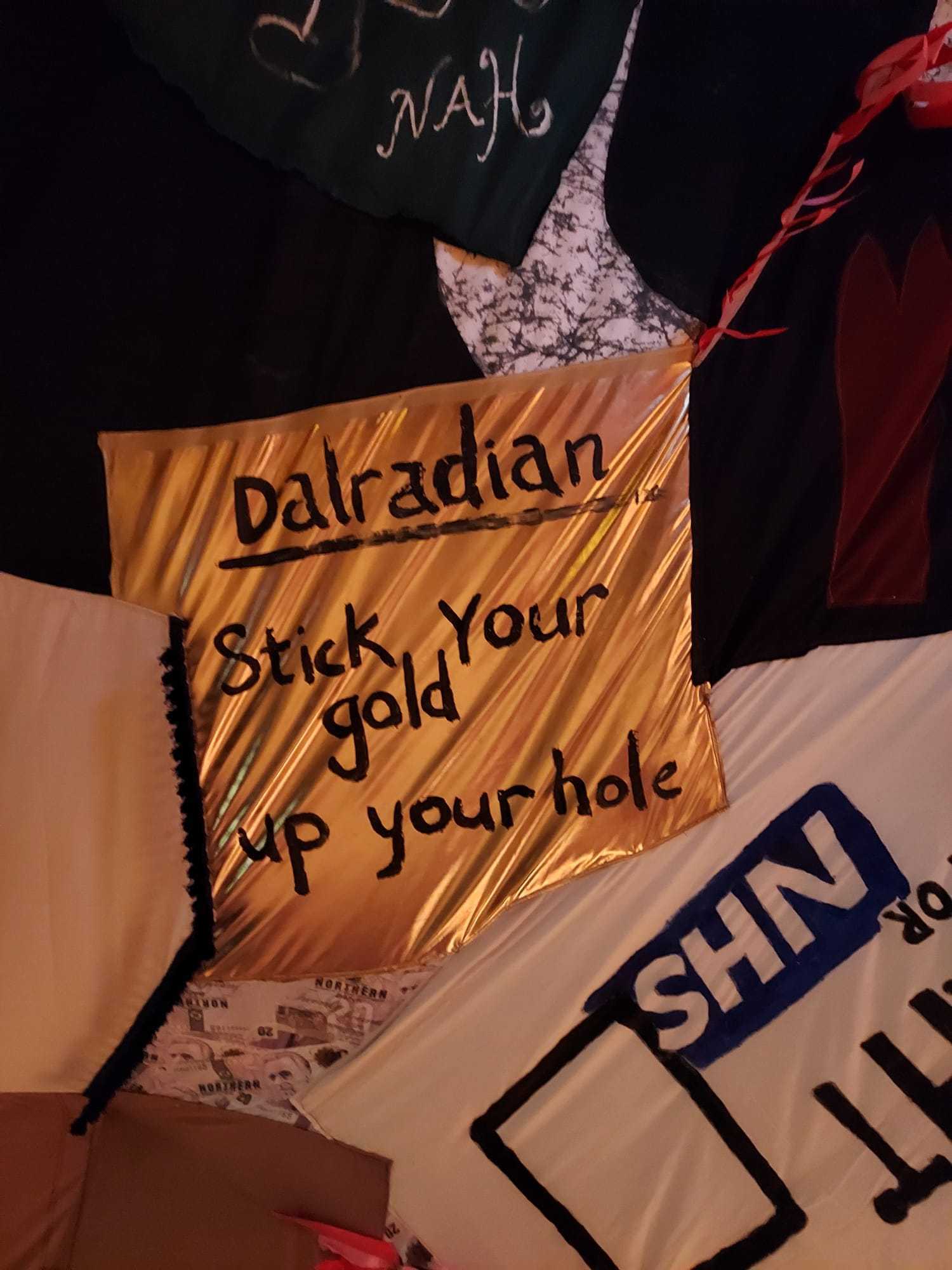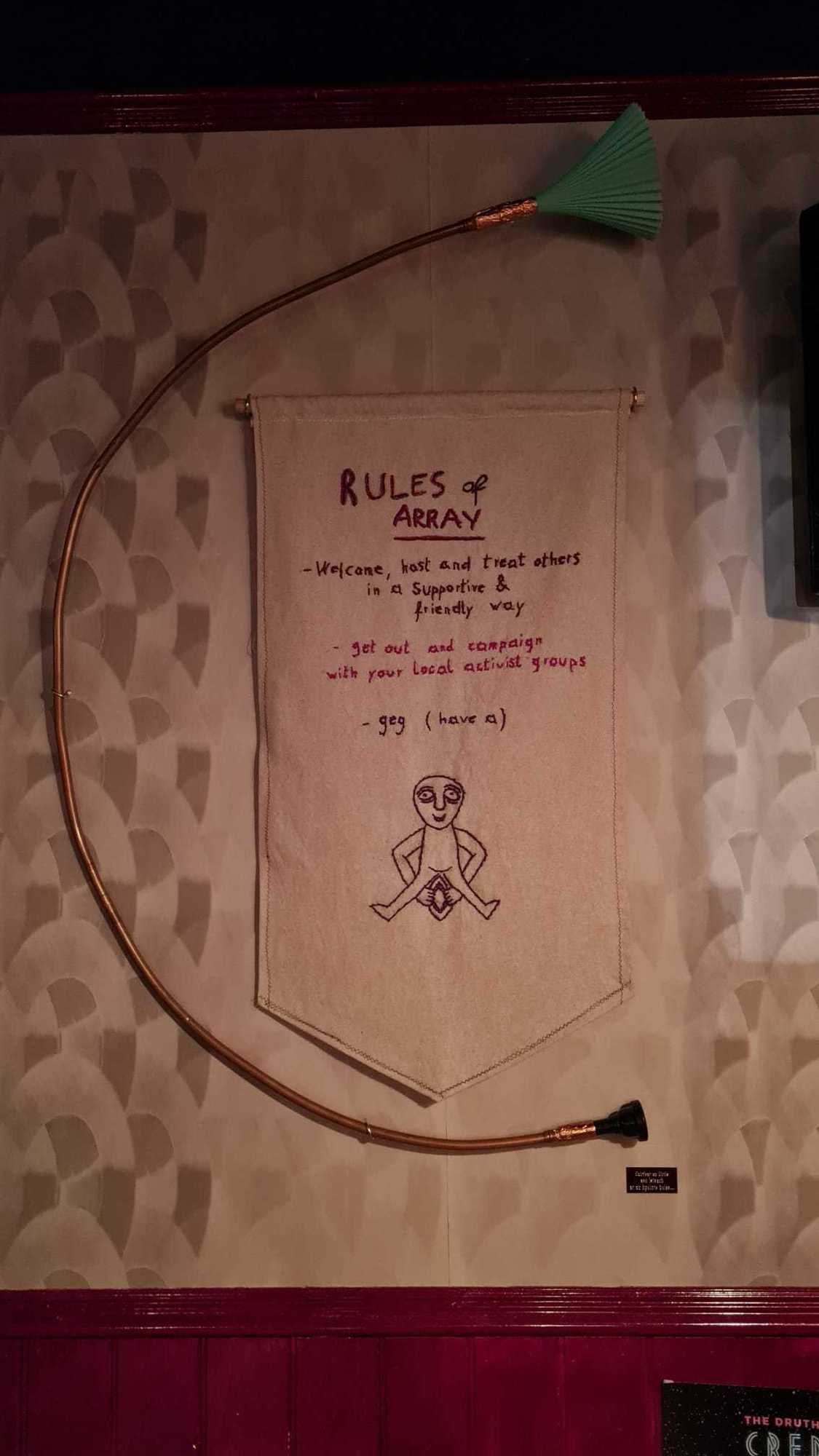 The harrowing nature of the causes and injustices explored within the síbín is a dramatic contrast to its warm environment, and you are led to consider the duality that is reflective of Northern Ireland; how a place so welcoming and homely is seeped in so much violence and sorrow, that the things that make up the very fabric of the environment could come from so much hate and injustice. The síbín looks at Ireland's loud and uncomfortable history in the eye and challenges it. It does not shy away from the discomfort or try to conveniently forget about its painful past, as so many other countries have ruthlessly done. No, instead it recognises that these pains are part of the foundations of our county, and they are as much of a part of us as the Banshee Bones scattered on the table, and they have to be addressed.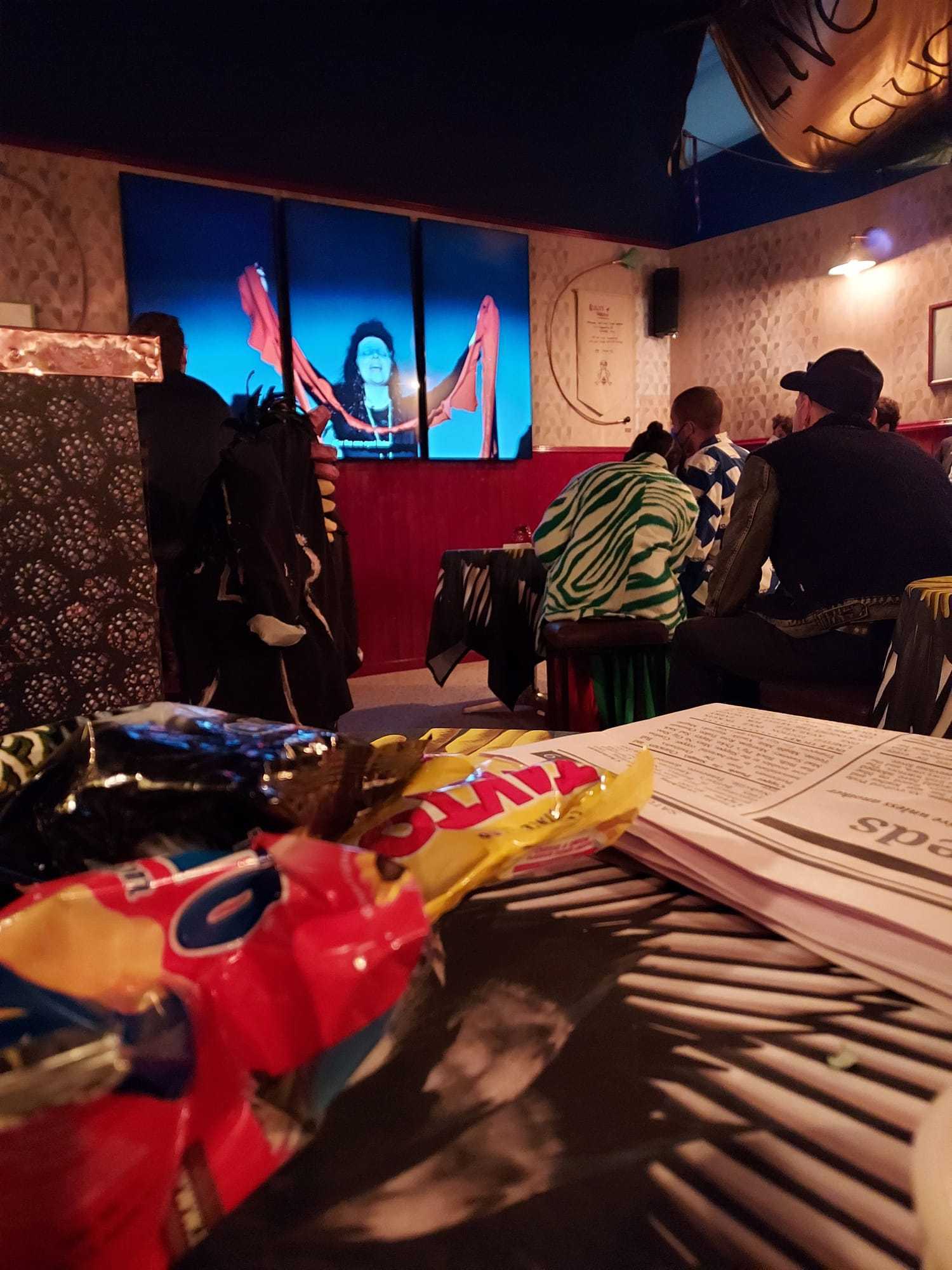 And what better way to approach these arduous histories and present injustices than with colour, art, joy and life. The Druithaib's ball, the chaotically emotive film that plays within the síbín is a beautiful example of this, depicting an event that took place in the Black box in 2021 to mark the centenary of the Irish partition. it is attended by an eclectic array of costumed guests as various activists take to the stage and reflect on the past or current state of our country. Each speaker contributes a different voice, some witty, some haunting, some met with cheering and laughter, others welcomed with a sad and reflective silence; all encouraged. All a reminder that this space, this country, is a melting pot of turmoil and torture and joy and of humour. The feeling of community radiates from the video and into the síbín, giving life to the very air around it. There is nothing stagnant about this installation, it is not a piece of untouchable art, but instead an interactive history book that begs to be touched, to be explored, to make you consider the past and present hardships of this island. To ask questions, to laugh and cry along with the Druithaib's ball, to make you uncomfortable, and to make yourself at home.
Personally, walking into the Array installation and feeling that undeniable sense of home, in England of all places, left me feeling proud and hopeful, and truthfully, a little smug; Northern Irish issues are of such little importance to anyone outside of N.I and it is very easy for them to turn a blind eye to us, to turn away from the messiness. But now, here, in the middle of the Herbert Museum in Coventry, they are looking. Our history and culture and communal problems and joys are being explored and considered by people outside of this wee county. And that's the power of art, folks! The Array collective, clad in glitter and costumes and face-paint, have found a way to make the world look at us, and damn it feels good to be seen.
Lydia Leneghan