BY EILISH MULHOLLAND
Now more than ever we are seeking out green spaces like never before. In the time of COVID-19 we all seem to be getting our hands dirty in one way or another. Whether you've unearthed a shovel and trowel from the dark recesses of a dusty shed or set to work landscaping a vegetable patch into the seventh wonder of the world, we can't deny that we're getting closer to nature now more than ever.
But, amongst this cultural extradition to our backyards, I wonder if this great exodus to the garden is more than passing fad. In a recent study conducted by the University of Illinois, scientists found that nature has multiple benefits for humans. Providing an outlet for anxiety, fatigue, stress and some physical activity, plants remind us of how to be human. As one researcher said, "Plants take away some of the anxiety and tension of the immediate now by showing us that there are long, enduring patterns in life" and while many agree that being outside is good for us, in this article I'd like to make a case in favour of bringing the garden inside into our public spaces, buildings and museums.
If we begin to think more pointedly about the history garden, we would be right to assume that, in theory, the green spaces a lot of us know and love have always existed. Beginning with the humble structure of the physic kitchen garden or rural orchard, before moving on to the temporary architecture of the Georgian pleasure garden to the more famous  Hanging Gardens of Babylon, the Gardens of the Real Alcázar in Seville, and the Gardens of Versailles, this goldmine of cultural creation is often neglected in the world of museum studies.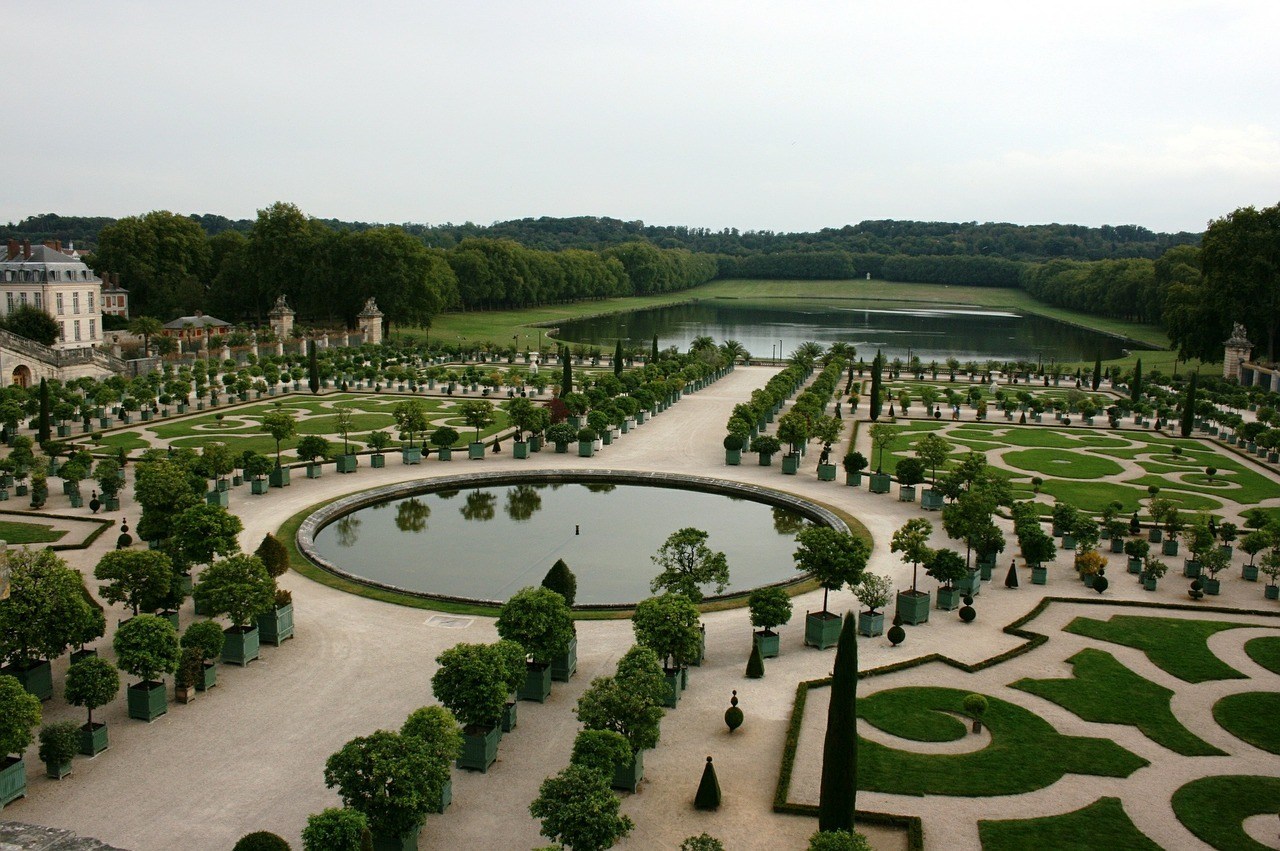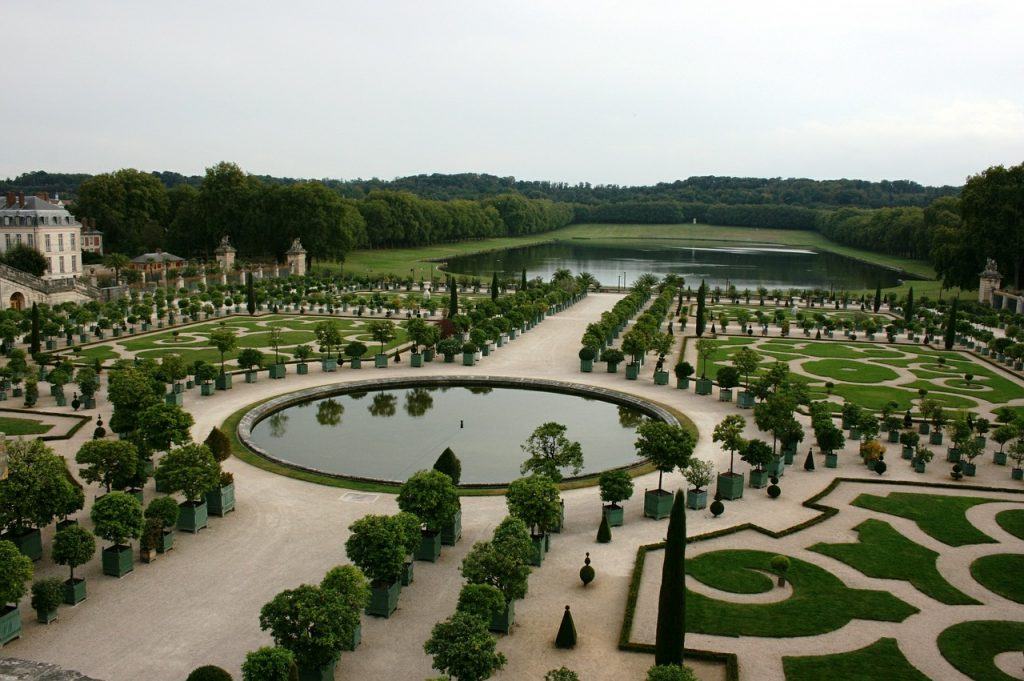 Often defined instead by a collection of seeds, specimen samples of flora and fauna, ferns, moulds and lichen, the visualisation of garden culture is confined to the margins of museum collections. They are housed in archives within the National History Museum or arranged as a collective maze of stately gardens amongst plaques and signage covered in a mixture of soil and rain. I can't help but feel that we have been invariably cut off from the outside world of horticulture. We are used to navigating our world via our sense of touch, smell, taste, sight and hearing but instead in a museum we are forced to observe through glass, artificial light and carefully climatised rooms. Thereby robbing us of all our necessary senses, this polite observation without feeling just doesn't appeal to me, I have an idea for changing this structural and gendered distance.  Now before you roll your eyes and wonder what gender and gardens have to do with museums, it's best to give you some facts.
Gender inequality has affected museums for as long as they have been in practise as an institution of learning and observation. Despite women accounting for 47% of the subscribing patrons who regularly contribute to the development and upkeep of these places of free learning and exploration, in the past decade only 11% of all work acquired by museums was by female artists and creators. So, what does the garden have to do with this depreciated cohort of female visionaries? Well historically, the garden has often been the one place where we are removed from cultural inscription. Among weeds, trees and vegetation, we often don't realise how we subconsciously apply gender to nature – both human and botanical.  The critic Stacey Alanio has written extensively on the closeness between environment and culture. In her book, Undomesticated Ground: Recasting Nature as a Feminist Space, Alanio argues that nature is a "potent ideological concept".  For so long, as nature has been imbued in the female character through ideas of motherly nurturing, care and the production of femininity, Alanio argues that within true, unadulterated naturalism we can gain a liminal place for contemplative, cultural reflection.
Previous attempts at such natural installations are not uncommon. Established in 1977 as the first museum dedicated to the study of gardens, the Garden Museum at St-Mary's-Lambeth in London is an exciting space detailing the history of gardens and gardening. Founded in order to preserve the tombs of 17th century plant hunters, the John Tradescants had both been gardeners to various Tudor and Stuart nobility. This green space gives us an idea of what a garden museum can look like.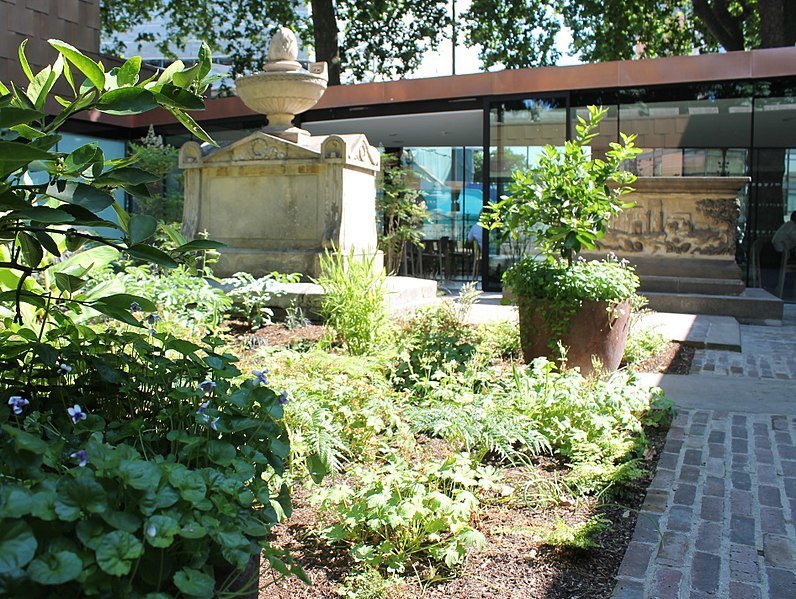 But now, for a moment, I'd like you to envisage a museum exhibition where we truly let the natural outside in. There would be a faint breeze to ruffle your hair with the smell of fresh flowers and earth against the low hum of quiet conversation. You'd be perfectly entitled to sit and observe. Maybe trail your hand across a small pond, note the fish who swim there. You'd maybe even take a photo of it all or sit and meditate instead, just letting people pass you by, and feel comforted by a little slice of greenery. It may sound fantastical. It may even sound stupid. But apart from being feasible, this garden holds more cultural significance than just being a pleasant thing to look at.
Around you there are a host of interactive exhibits. A wall to wall exhibition that walks you through women's contributions to botanical creation. You get to see Vita Sackville West's infamous garden at Sissinghurst Castle, Amy Lowell's gardening gloves. There's a wall dedicated to paintings of gardens, Van Gogh's sunflowers are between Anna Boch's impressionist  painting entitled "Femme dans un Paysage" otherwise known as "woman in a landscape". Little extracts of poetry about nature are heard over a speaker system, peppered with the sound of running water and bird song, and as you turn round the corner you are faced with a world map with every garden that has ever been created by a female artist, figure or writer lit up with miniature lights to show just how far reaching this phenomena is.
But amongst this interaction, you're also learning about why gardens matter. To quote Vita Sackville West "the more one gardens, the more one learns; And the more one learns, the more one realizes how little one knows". So, from being a place of refuge to creation, experimentation or solace, you're slowly becoming aware that there's something within nature that is oddly liberating.
This piece was written by a participant on our Creative Writing Programme. Read other works from the programme here: Virtually (Re)writing history: A series from our online creative writing programme