By Natalie Cole
The programme was set to be a six week course introducing the young people of Northern Ireland to the basics of Graphics and Illustration with the basis of the art being the collections of Ulster Museum itself.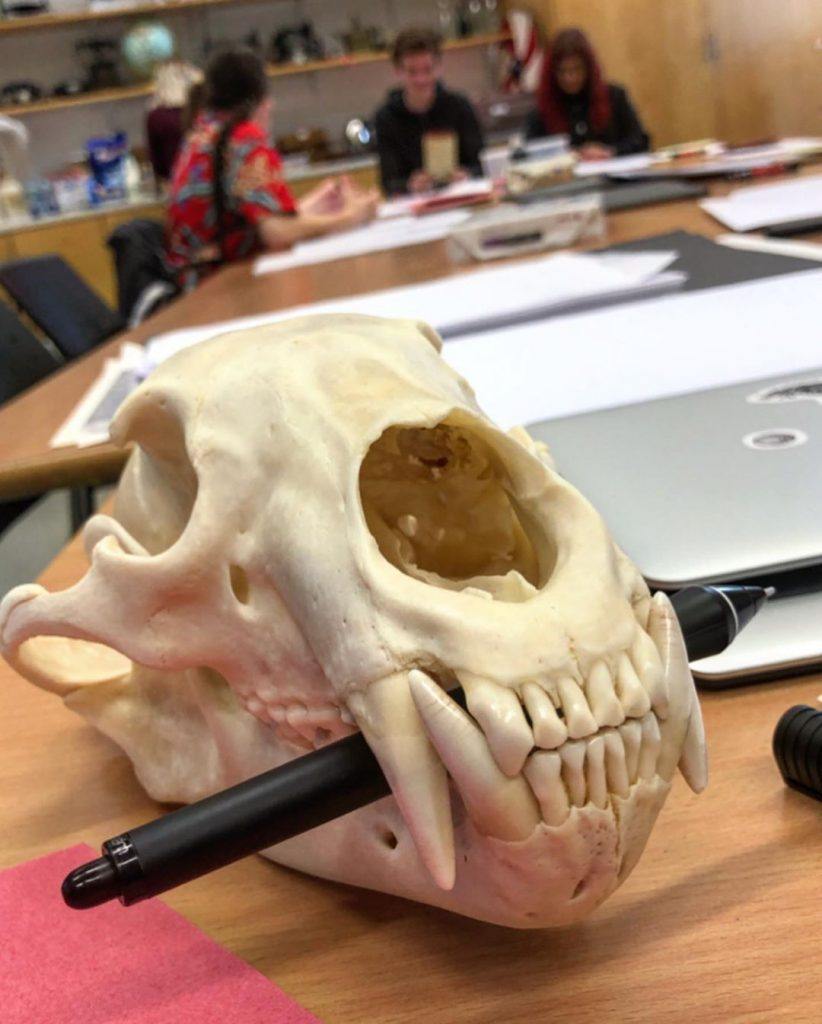 There were a number of local artists that shared their time and knowledge with the group, which was an invaluable experience for all involved. Especially as the artists involved made the process completely accessible, even to those that had never produced any digital artwork before, and were gracious with their time to ensure that everyone could produce work that they could be proud of.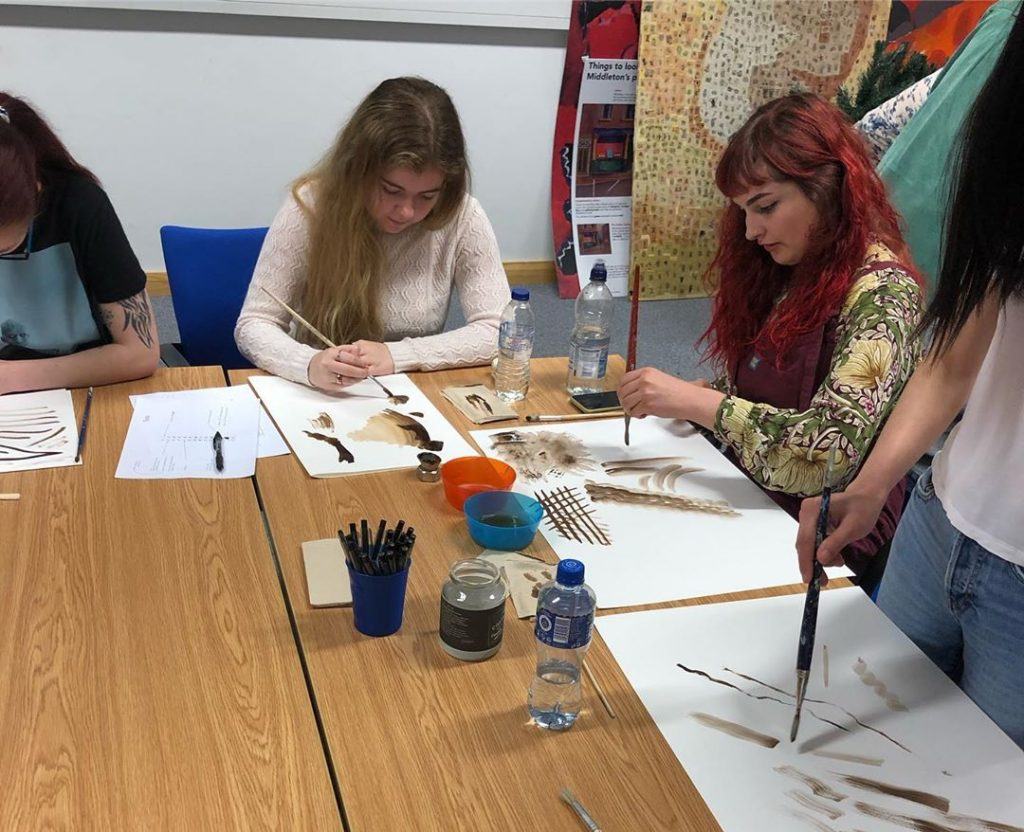 The first workshop began with John Scovill from Ulster Museum starting the group off with the basics of Photoshop before taking us through his approach to digital painting and how he creates such fantastic pieces. First we became familiar with the layout of photoshop, importing images and then creating masks to mark the areas we wanted to paint. We all then created digital paintings of skulls that were in the museum and it produced a wide variety of outcomes in terms of style which was interesting to see as we all used the same skulls.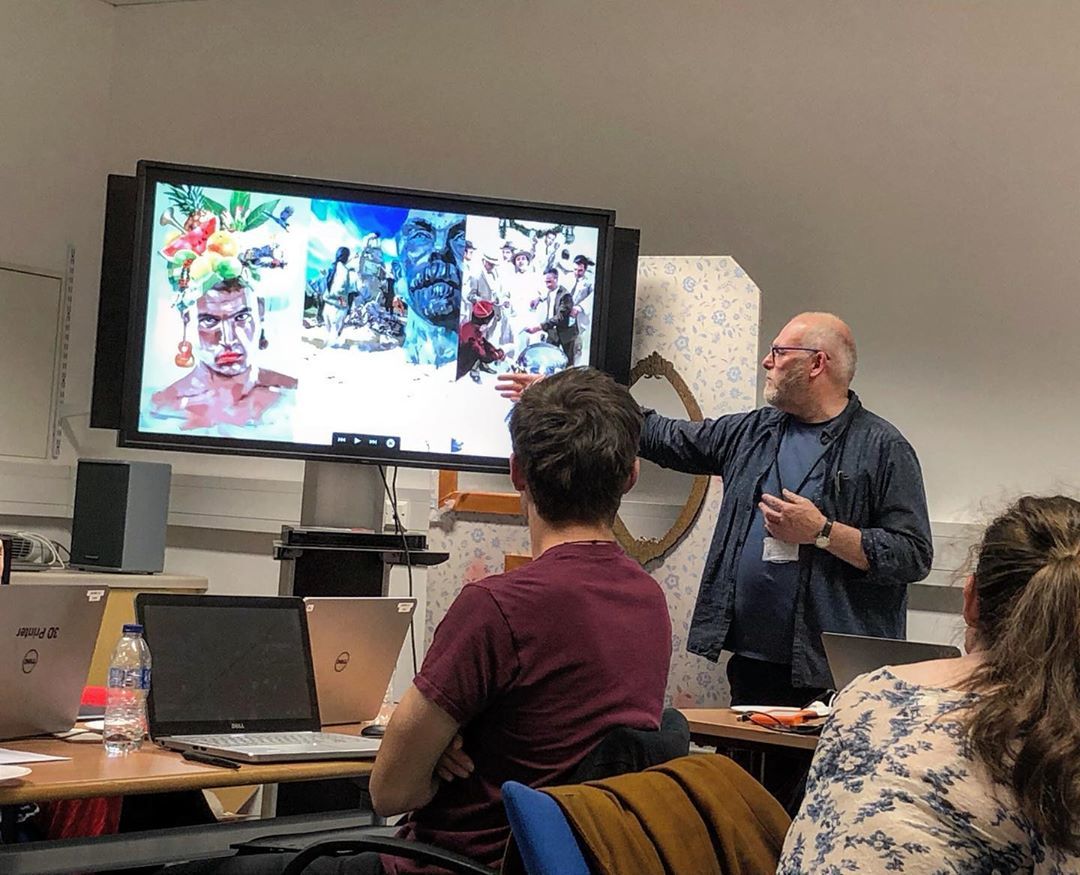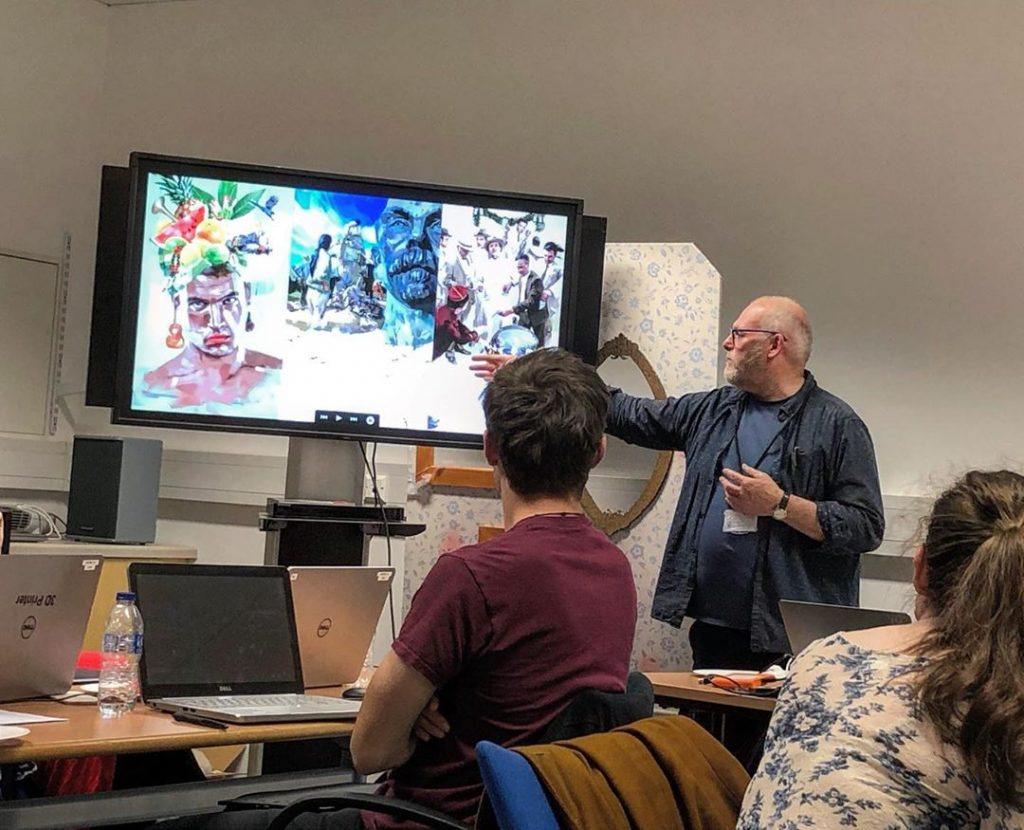 During our second workshop were fortunate to have Jamie Beard from UsFolk teaching us, and the focus was activism. Multiple artefacts were brought out of storage for us to examine and take inspiration from. There were early Pride pins, to posters recruiting women to the munitions factories and even Outburst posters. With Jamie's guidance we aimed to design posters and sandwich boards on issues that mattered to us as young people in Northern Ireland. Issues that were illustrated ranged from the next Mass Extinction to Gender Identity and from Stormont to Sexuality.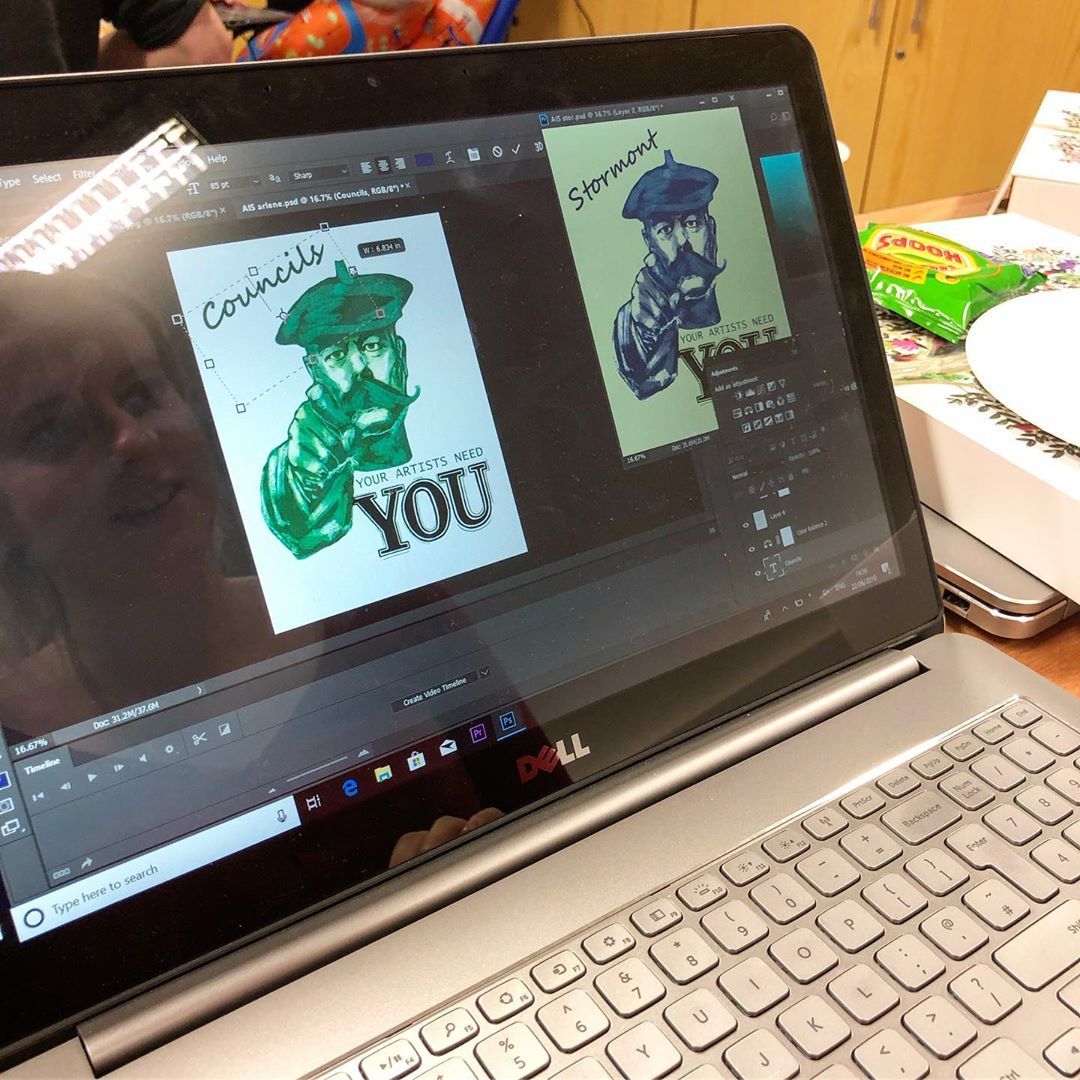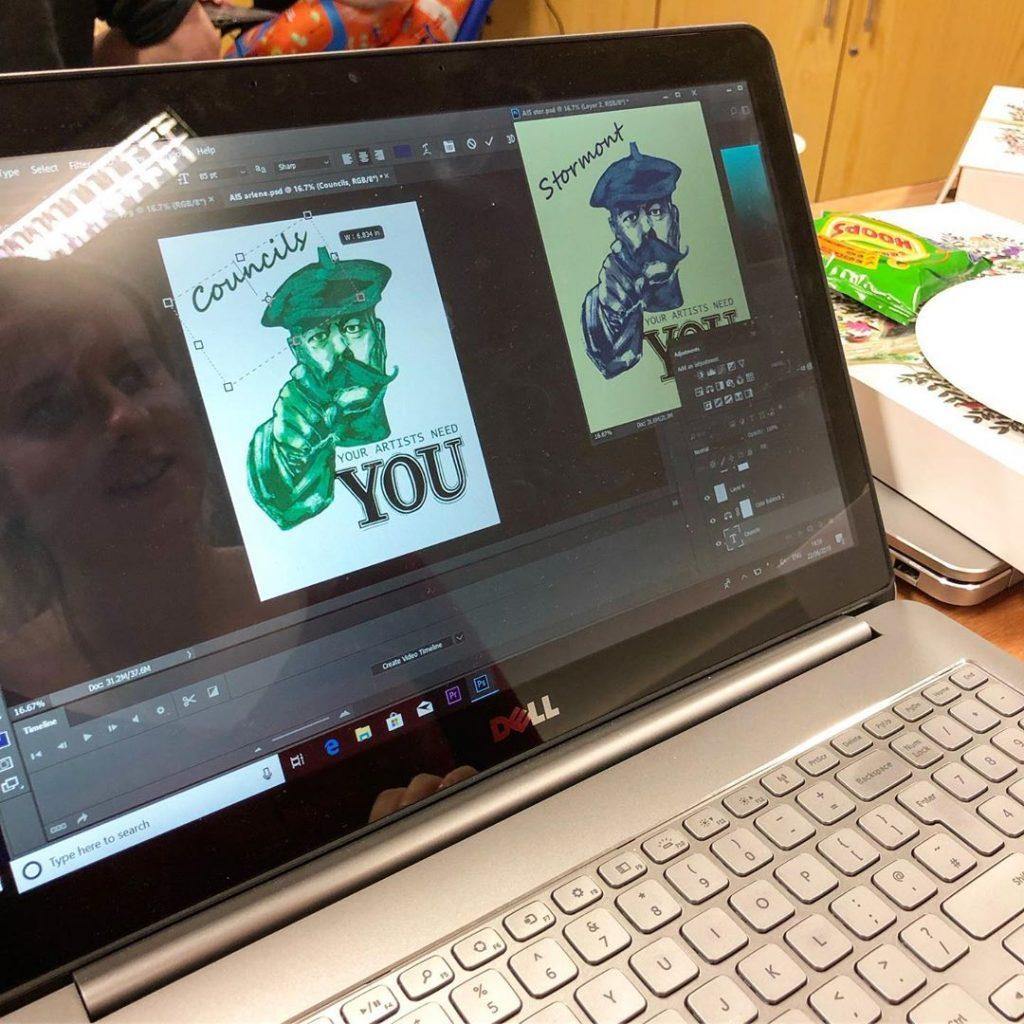 There was a plethora of work created in the zany workshop of Nathan Crothers (also from Ulster Museum). It was a phenomenal way to break the ice and make everyone less precious or worried about what they were creating and instead simply enjoy the experience of making art. We began with a whacky game of Psychic Sketching, where one person drew with their work hidden from the view of the room and then whoever created a drawing that had the most in common with the hidden one was the winner and would then they would draw the hidden picture. We had a insane game of 'Eat Poop You Cat' (think Telephone but with drawings) that had some interesting results that really showed how much of art can be interpreted in different ways. There was our timed drawing where were used an adjective, noun and verb to then try and draw a picture in a limited span of time – all the way down to 1 second. By the end of that workshop there were well over 100 drawings created!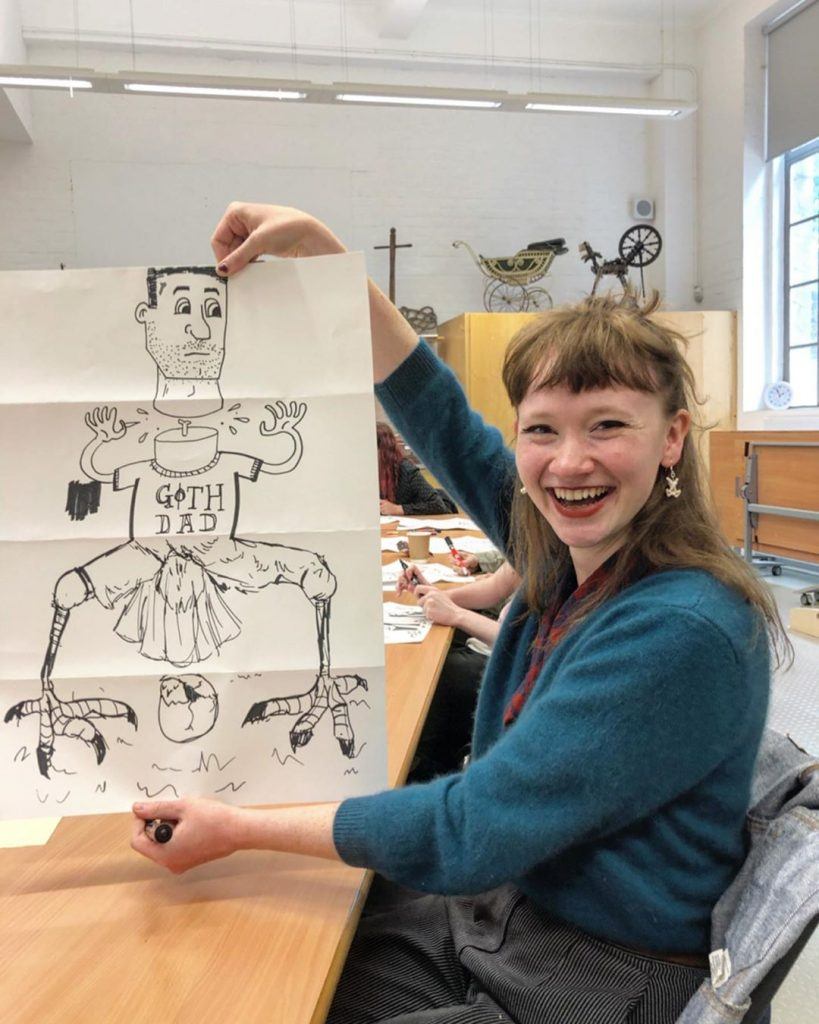 Our final class was with Stephen Maurice Graham – another of the phenomenally talented artists from UsFolk – and he taught the group how to make gifs. We began by exploring the Selling Songs Exhibition on the fifth floor of the Museum to gain some inspiration, then tried to create some GIFs from the album artwork that we had seen. The group were shown how to use the layers in photoshop as frames for the animation to play through when brought into Photoshop's timeline window and how to export the animation so that it was a playable GIF.
There was some waving Grace Jones, Starry Supremes and even some Big Time. Once we had all the work completed it was then a case of pulling all the incredible work together and figuring out how we could display it in a fitting manner. The group came together and came up with the name, "Digital Voices", emphasising the fact that we were using digital art pieces to voice issues affecting young people in Northern Ireland.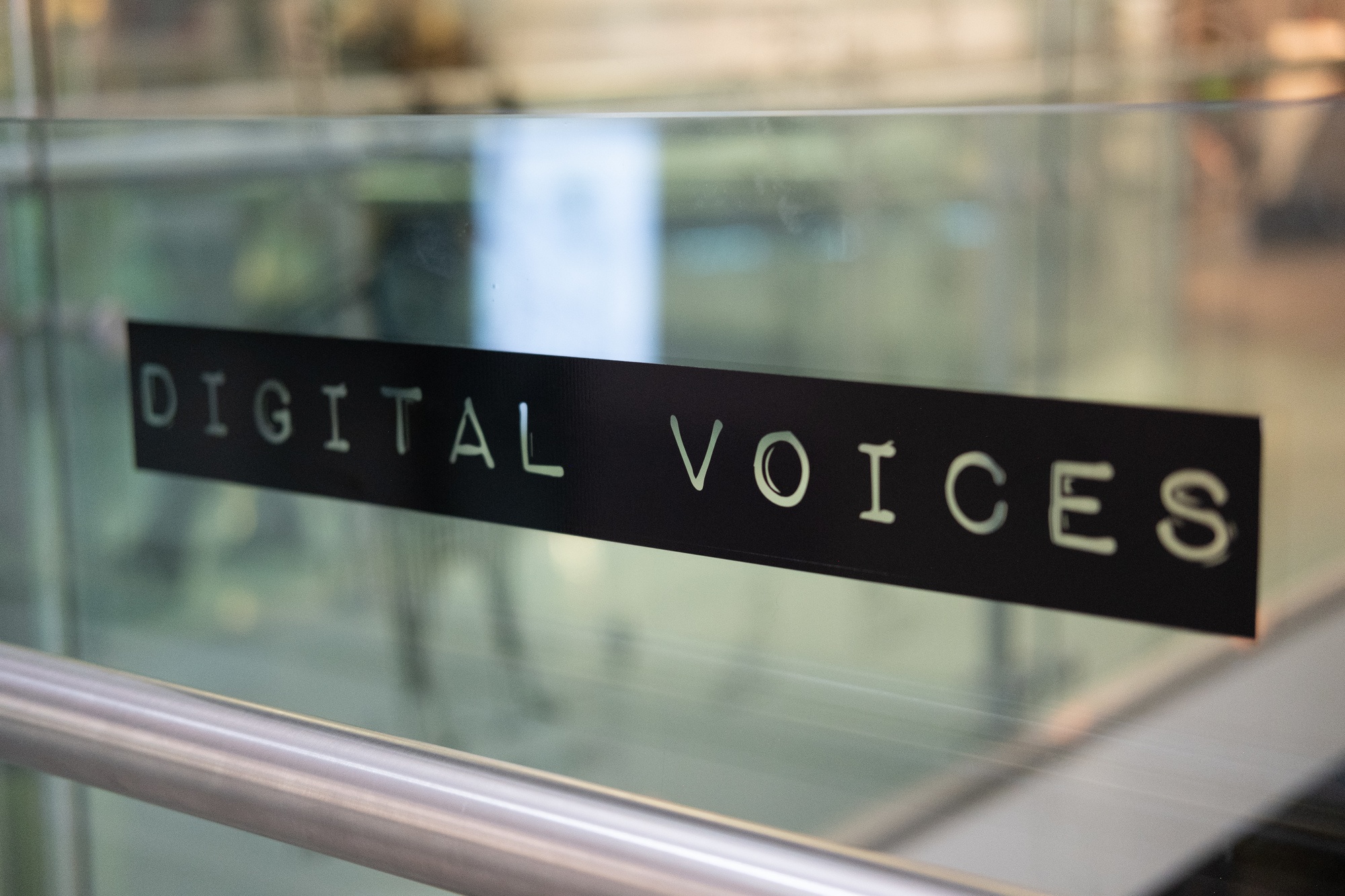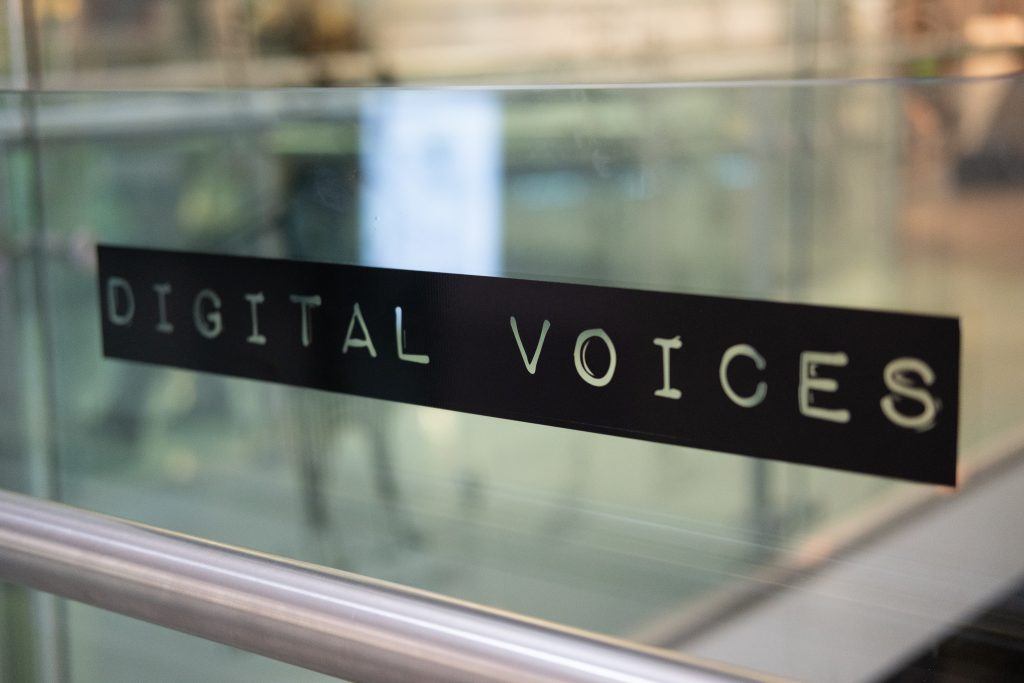 Over the course of the workshops there was an increase in confidence within the group to have a go creating artwork, even in their own spare time, with such high quality content being created that it is hard to believe that this was supposed to be an introductory programme. This resulted in the exhibition being a massive triumph for the group that had worked so passionately and professionally on their artwork for the past weeks. In fact, it was such a success that its stay in the museum was extended from one week to two months.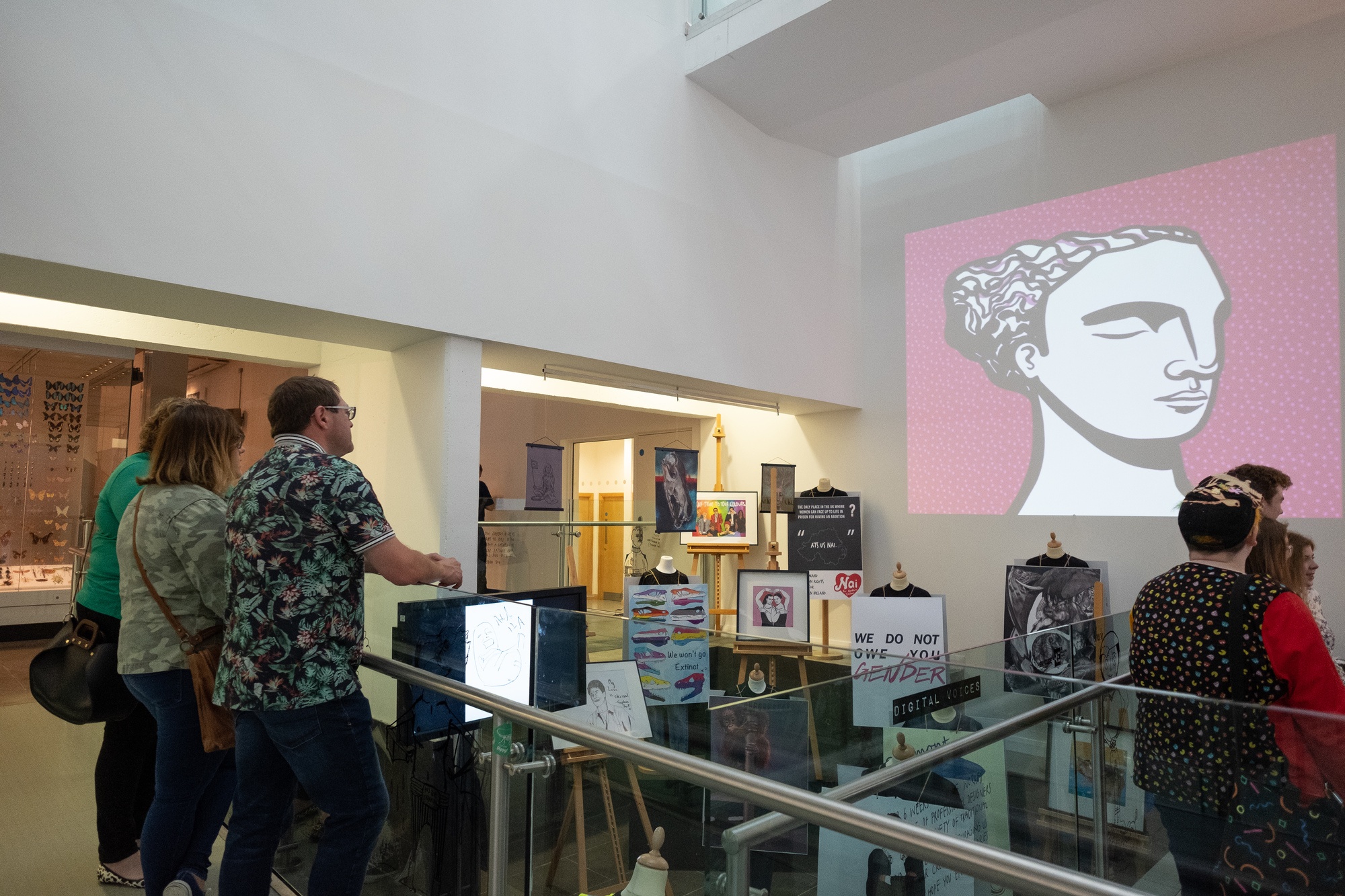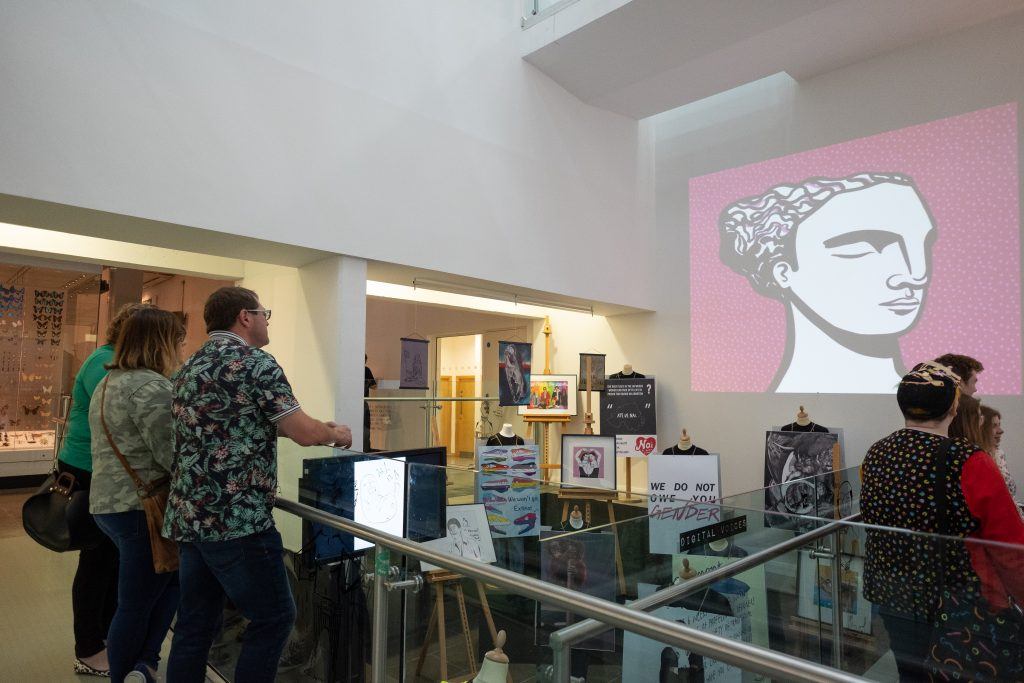 Well done to everyone involved, and again a massive thank you to John Scovill and Nathan Crothers from Ulster Museum, and Jamie Beard and Stephen Maurice Graham from UsFolk!