By Tara McKibben
The Miracle Market at Newry and Mourne Museum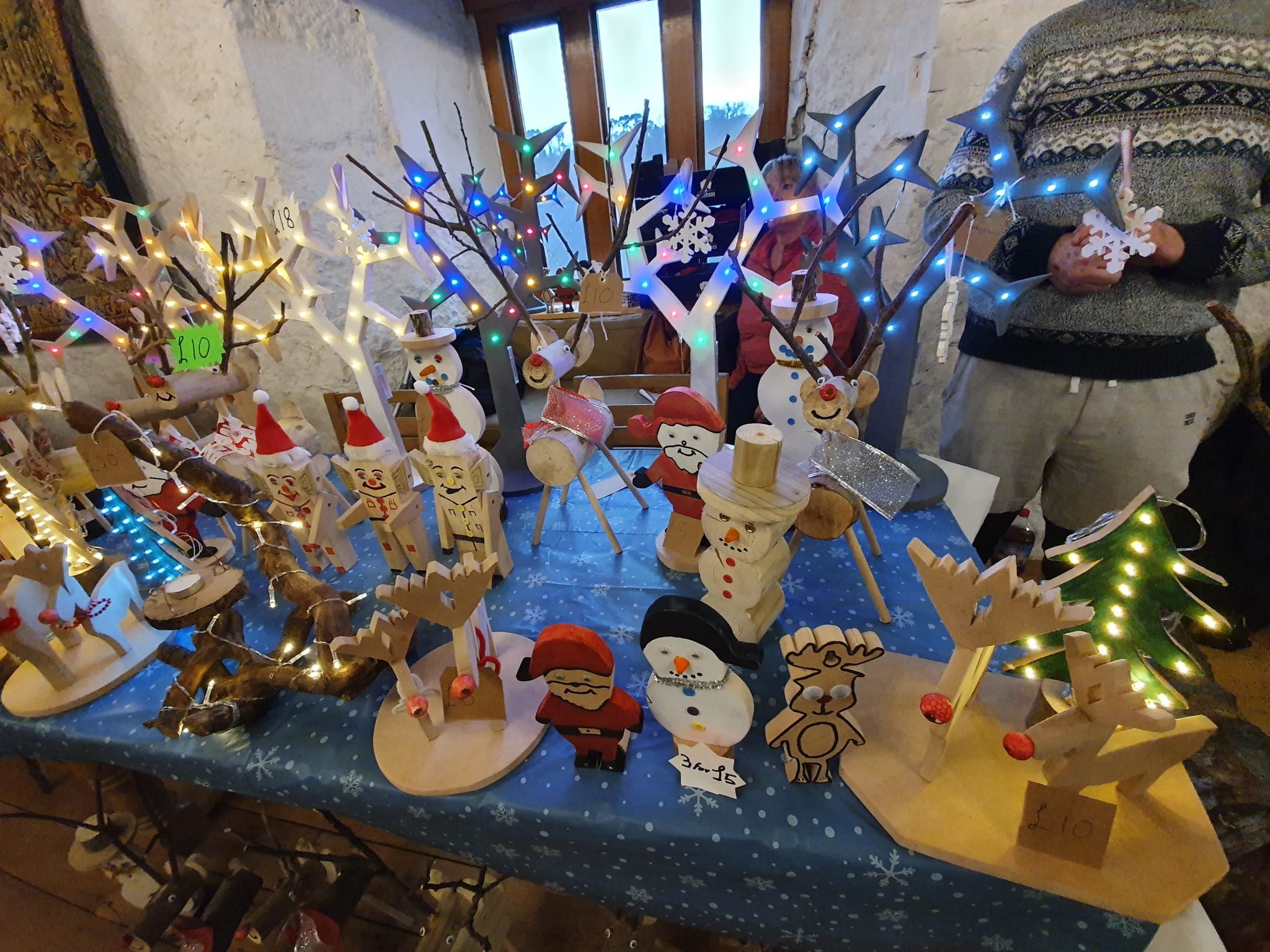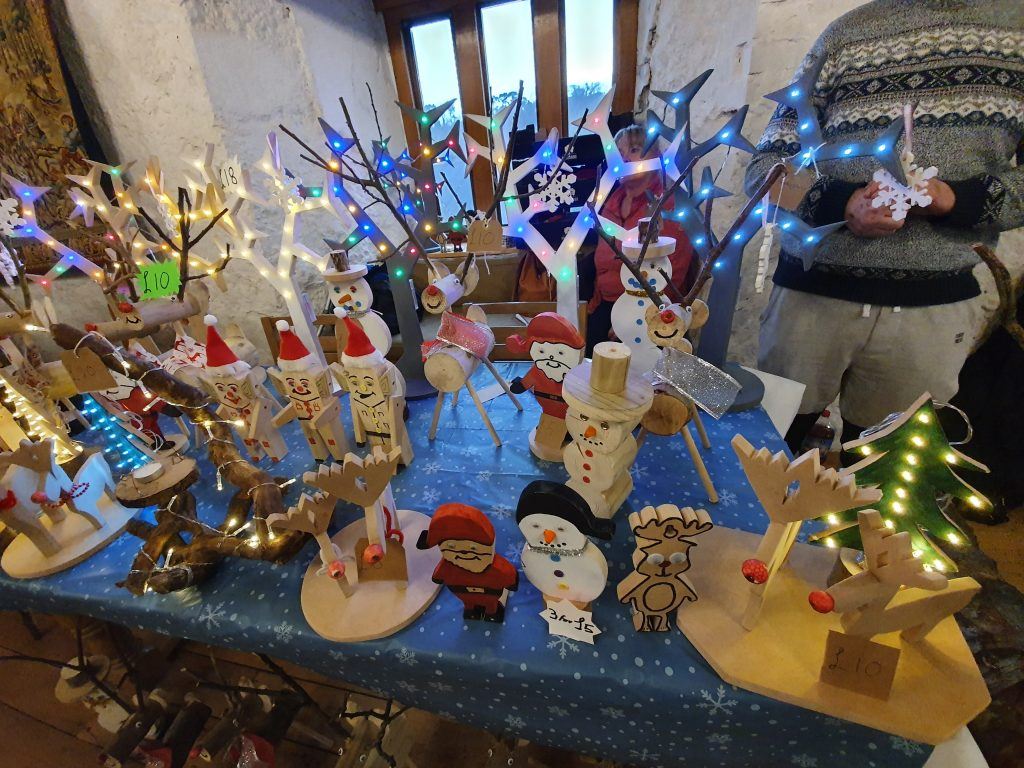 We're nearly two weeks into 2020 and I've been reflecting on life and what I've got up to over the past year, decade even.
2019 was a life-changing year for me, as I had my little girl, Abigail. Maternity leave is great, but anyone that knows me knows that I can sit still for too long! One morning I was flicking through Facebook where I saw an event posted by Reimagine, Remake, Replay. I had never heard of this organisation before but I was intrigued. It stated that there was an events management course starting in the Newry area for young people aged 16-25. I love planning and organising so I thought this would be a great opportunity to work with like-minded people and plan an awesome event for the local community, so I filled in my details and hit 'send'.
Not long after, I was e-mailed the details of the events management course. It stated that it would be in the Newry and Mourne Museum (Bagnel's Castle). Even though I've lived in Newry for over 2 years, I had never actually been to the museum. I had been curious to what was inside but when I drove past it just didn't seem like it would be that interesting.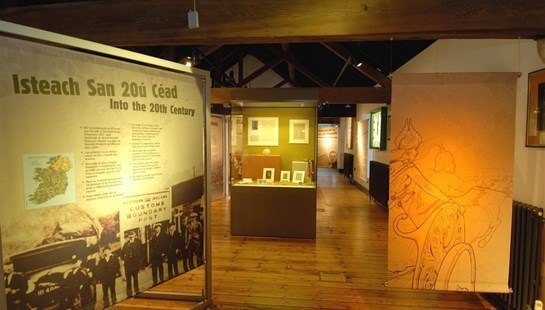 As it got closer, I was excited but nervous about going as I didn't know what to expect. However, from the first session, my nerves quickly disappeared as I met a lovely group of people. The project team were great, super friendly and helpful. The other participants were also friendly and seemed keen to be participating in the course.
Right from session one, we were straight to work on planning an event. Firstly, we looked around the museum to see what space we had. We also used this opportunity to see if there were any aspects of the museum, stories or items, that we could link into our event. We quickly decided on a Christmas market as the local Newry market had been cancelled so we thought this would be a great opportunity to attract a wide range of people.We also picked some interesting collection items we were going to base some of our event branding material on.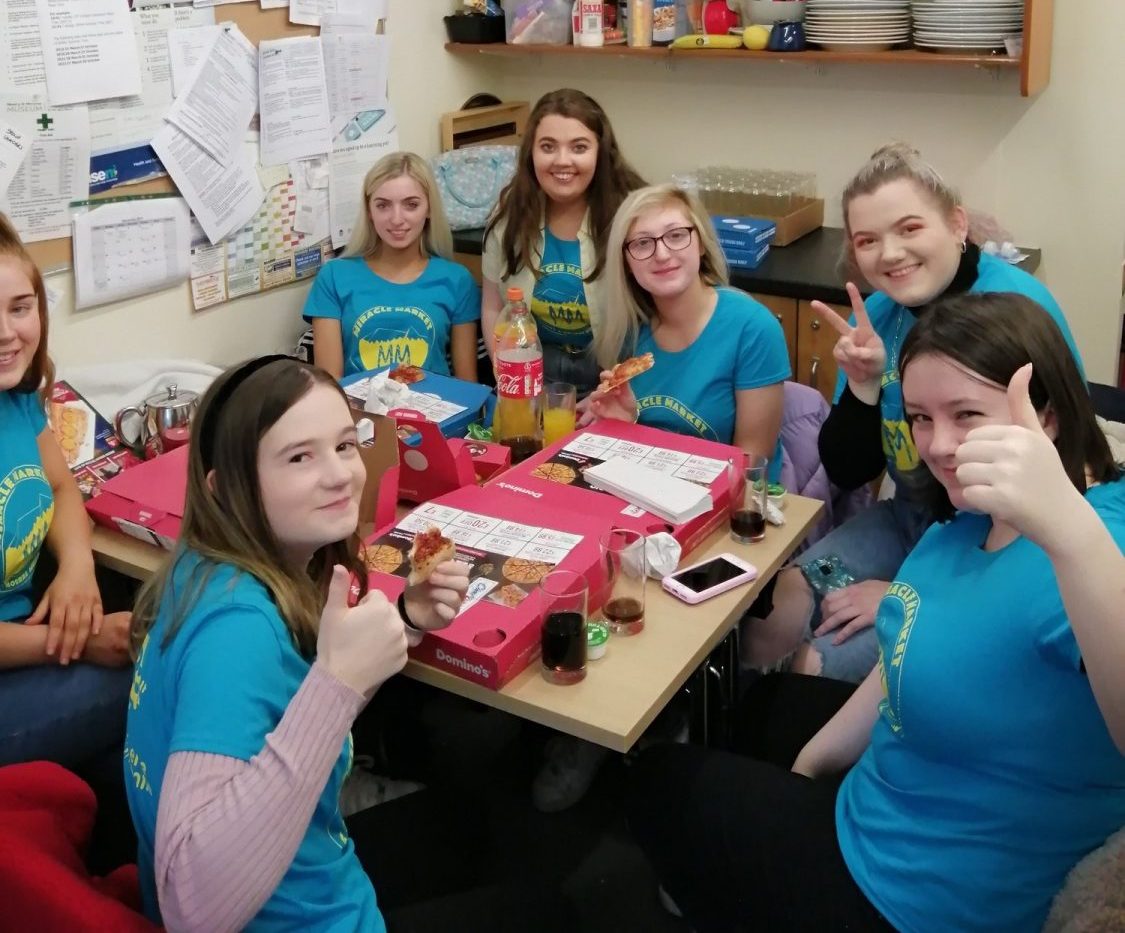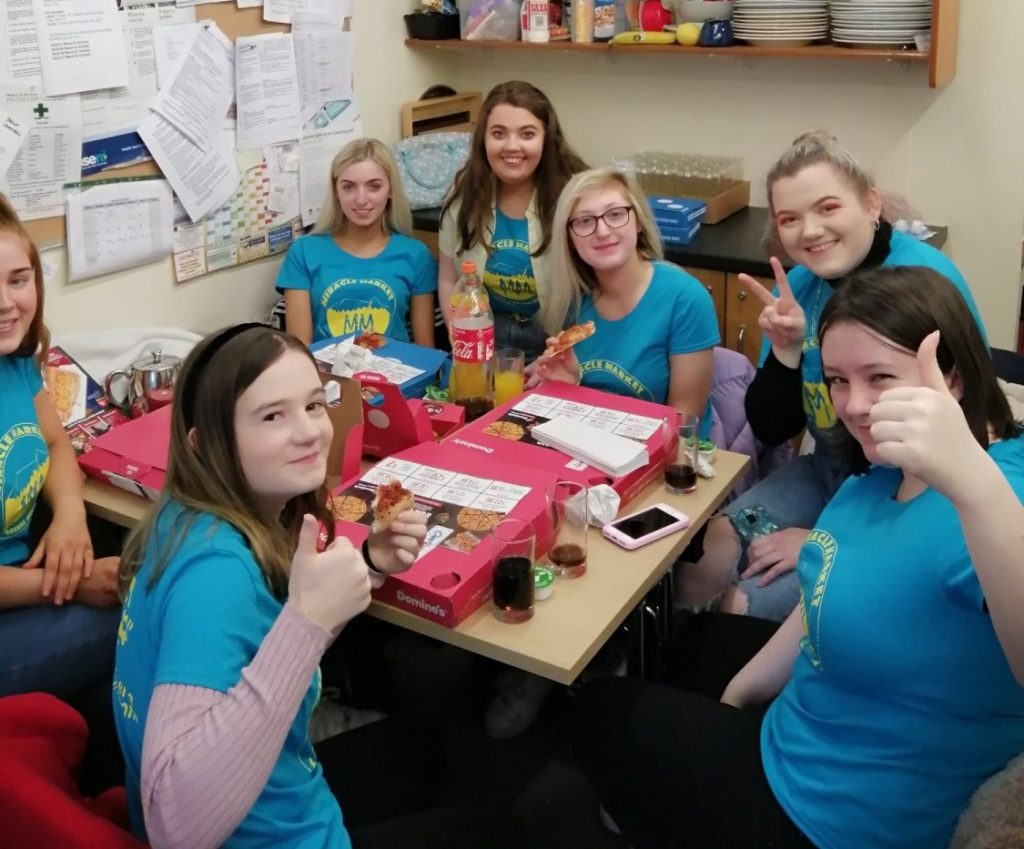 Over the six weeks, we planned everything from what traders we wanted to what designs and logos we wanted on our flyers/tops etc. We didn't want to follow the traditional Christmas colour scheme of green and red so we opted for a more trendier duo, turquoise and yellow. We knew we wanted young local musicians to play, to expand the type of audience that the museum may not normally attract. We wanted to attract all ages of people, to show them that the Newry and Mourne Museum is actually a pretty cool place to visit. We decided on two young acts, Caoimhe McAleavey, a brilliant solo musician and dynamic musical duo Francis Farrell and Ryan Moran to play at our event.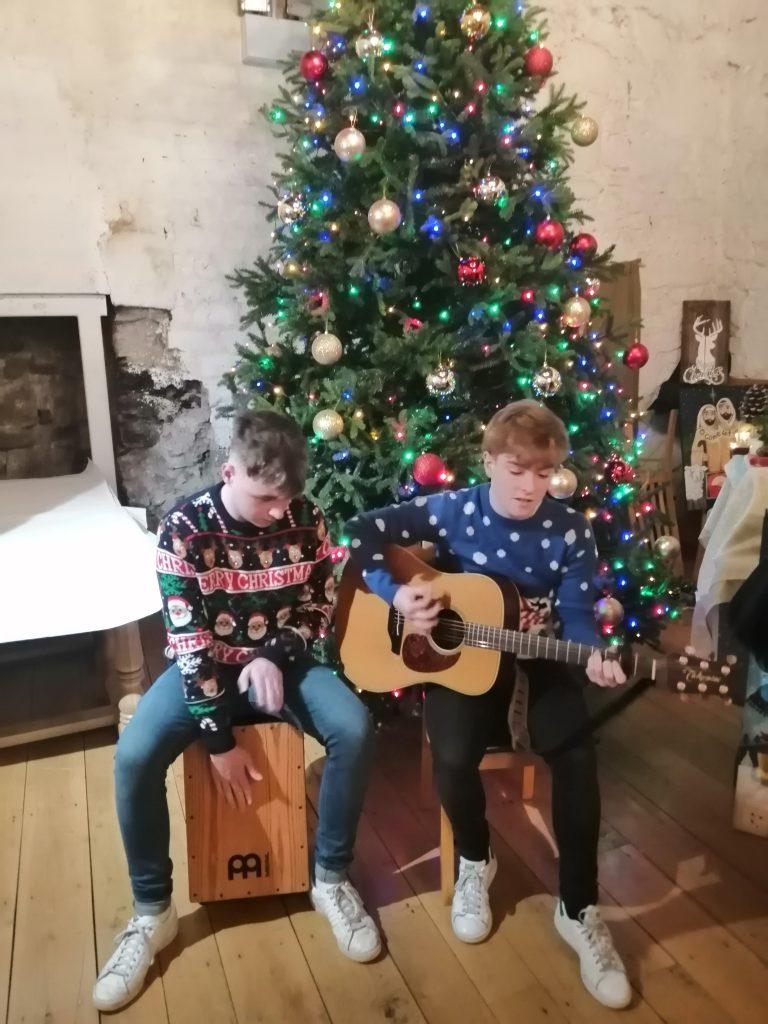 We also decided to set up a stall to raise funds for our chosen charity, PIPS. PIPS kindly gave us a large hamper that we used as a raffle prize.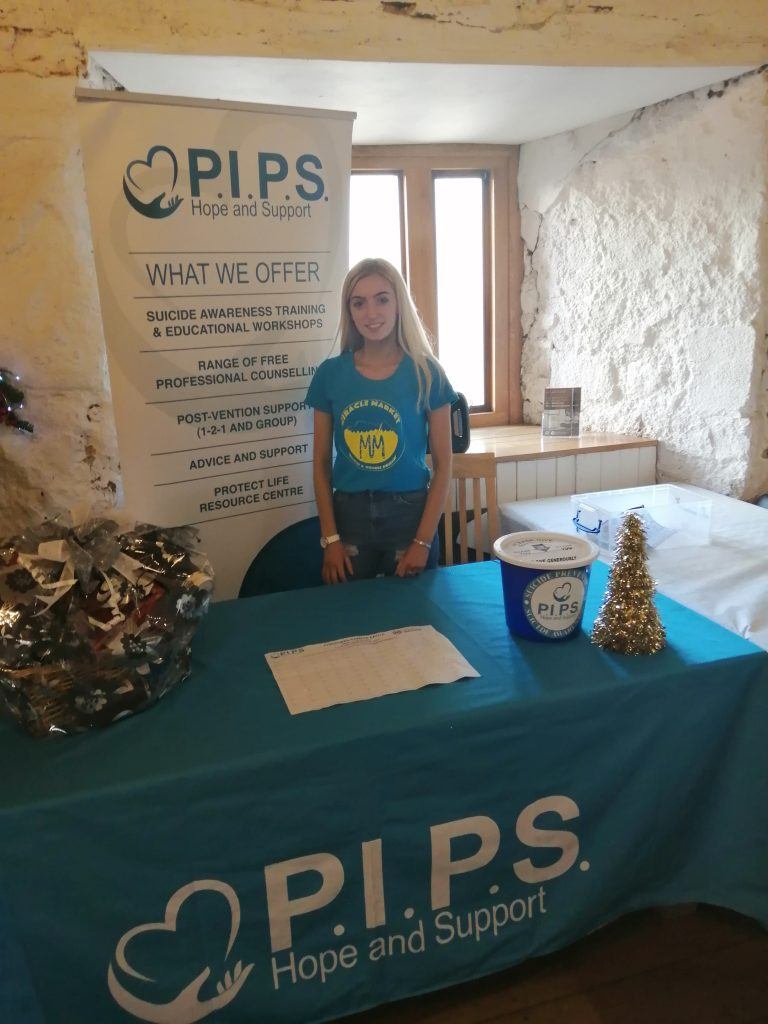 However, I can't say the whole planning stage was plain sailing, we did hit a few challenges along the way due to insurance and the use of the space with commercial traders. On our last session, 5 days before our event was meant to take place, I was feeling very apprehensive as the only things we had confirmed were our musicians, and where we were getting our mince pies and mulled wine from! Saying that, it gave me a good insight into what working in events might be like. It nearly seemed like an impossible amount of work that we still needed to get through.
I spent the next day contacting as many traders as I could and messaging the others in the group trying to get things confirmed and with perseverance, we got it back on track.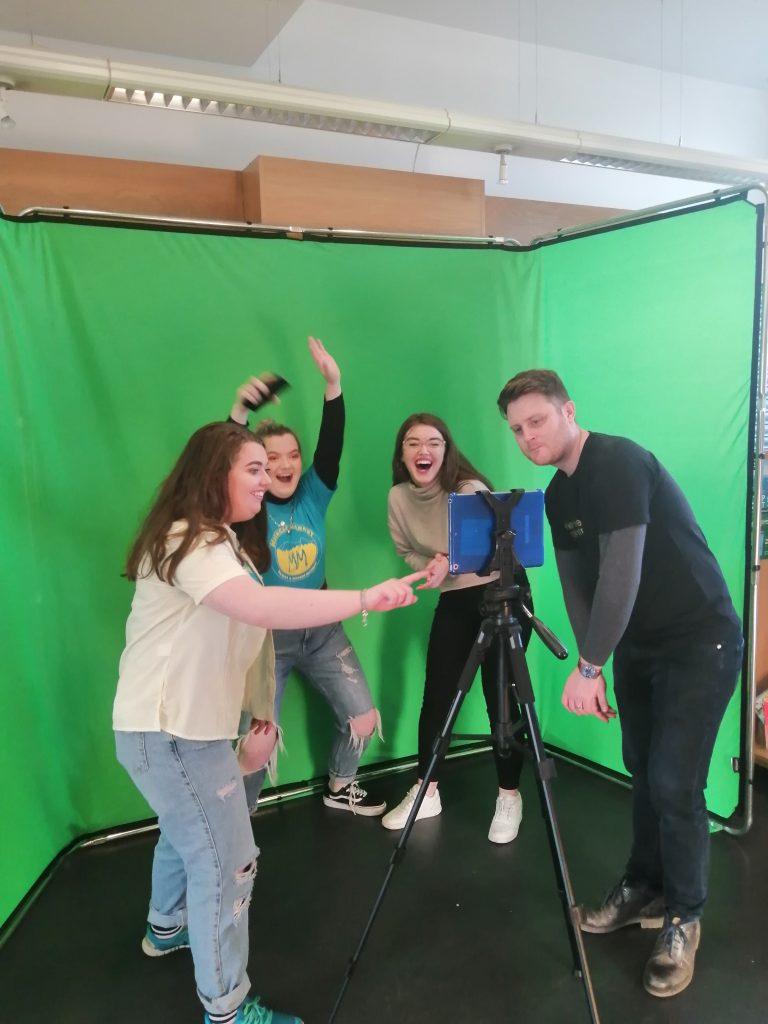 On Sunday 7th December, we set up our event, we had a green screen in the reception area where people could be the star in their favourite Christmas movie and some of our events team set up our own project market stall where the public could make their own laser-printed museum themed tote bags to take home. The traders started to arrive and set up. However, I was very anxious as not one, or two, but three traders let us down. This could have been due to the fact that one of the main roads into Newry was closed, or the horrendous rainy December weather, but we accepted that in the world of event management, anything can happen, so we had to make decisions on the spot to reorganise where traders were in the museum to make the most of the space. When the musicians arrived and got going, they really added an extra sprinkling of Christmas magic to the already lovely atmosphere.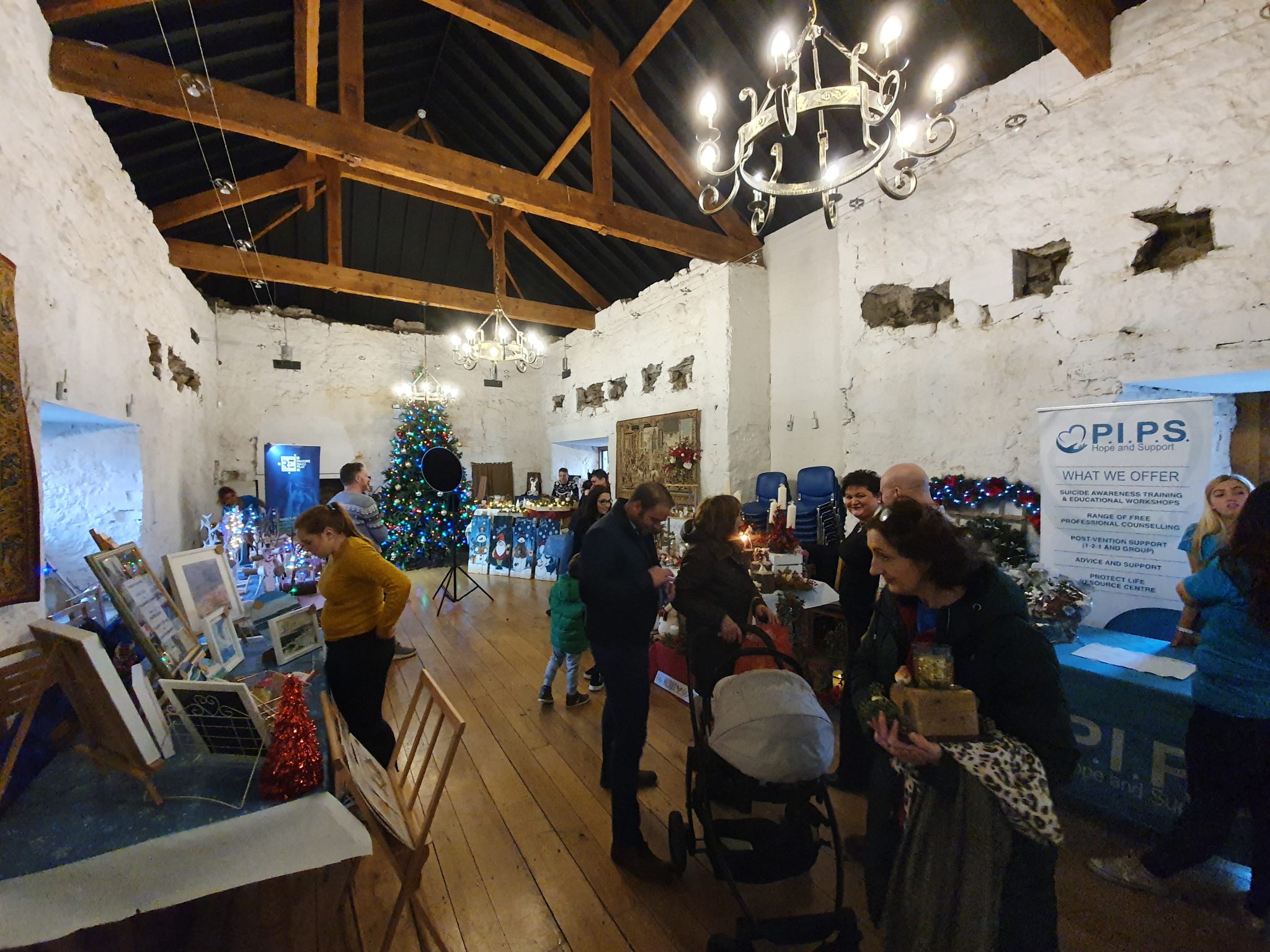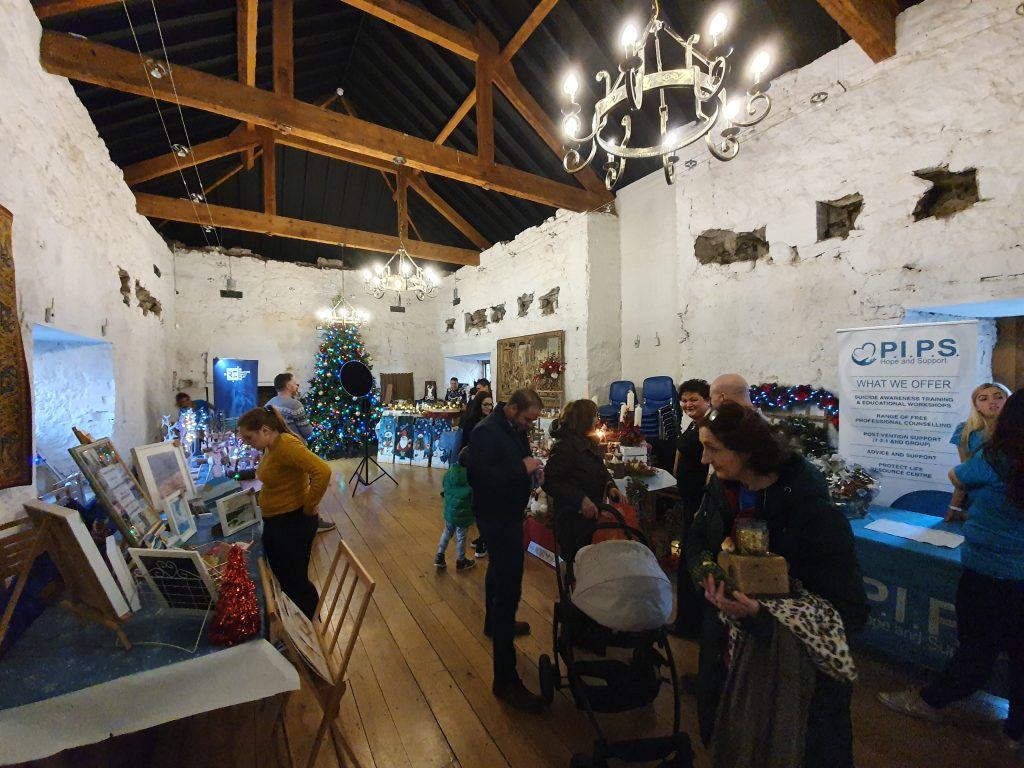 In the end, it turned out to be such a great day. The weather was not on our side, but everyone seemed to enjoy themselves and we even raised over £100 for PIPS. I even got to bring Abigail down as well to meet everyone and be my little helper elf for the day!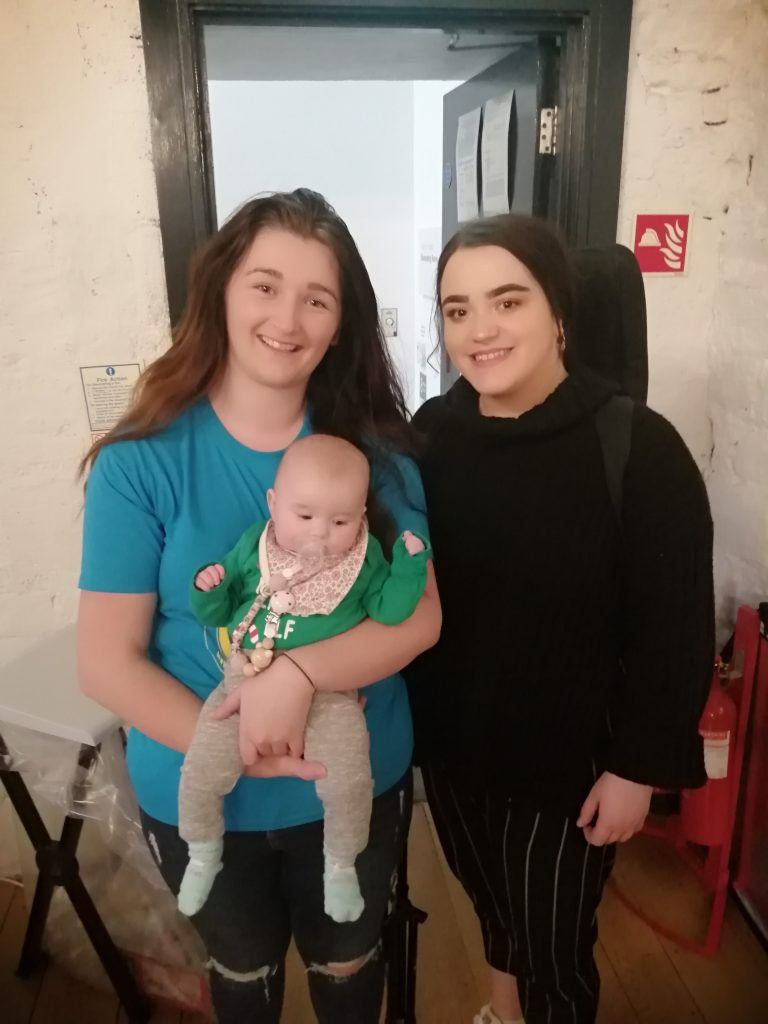 I really enjoyed attending this course and I would recommend any young people aged 16-25 to keep an eye out for any upcoming events and take full advantage of these courses as you never know when the skills you will learn will come in handy!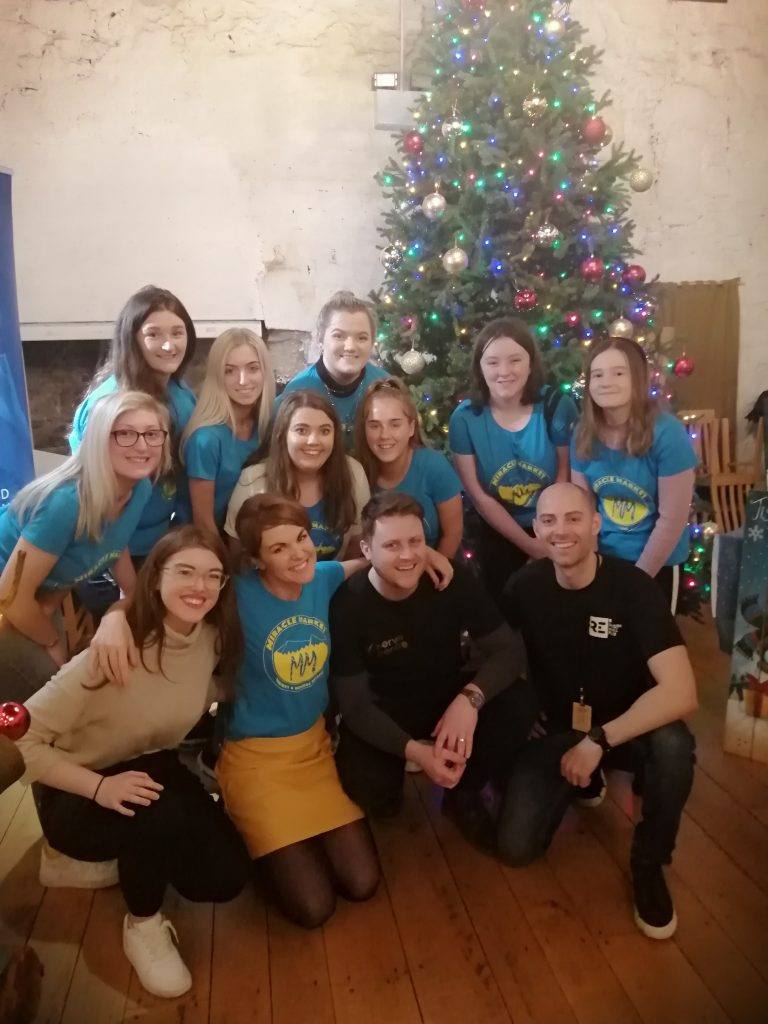 Find out about the Reimagine Remake Replay project's latest opportunities and events here.