BY AIDAN MACLEAN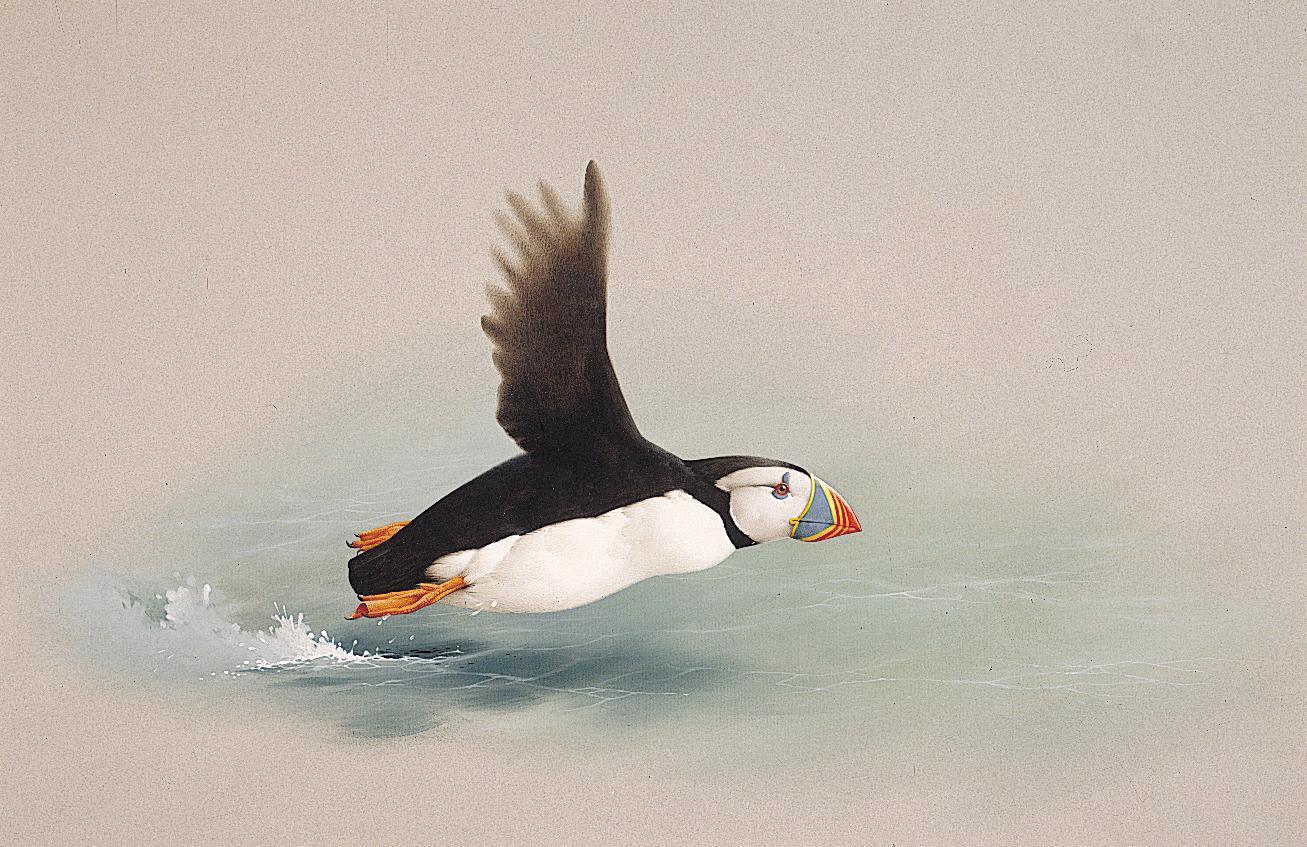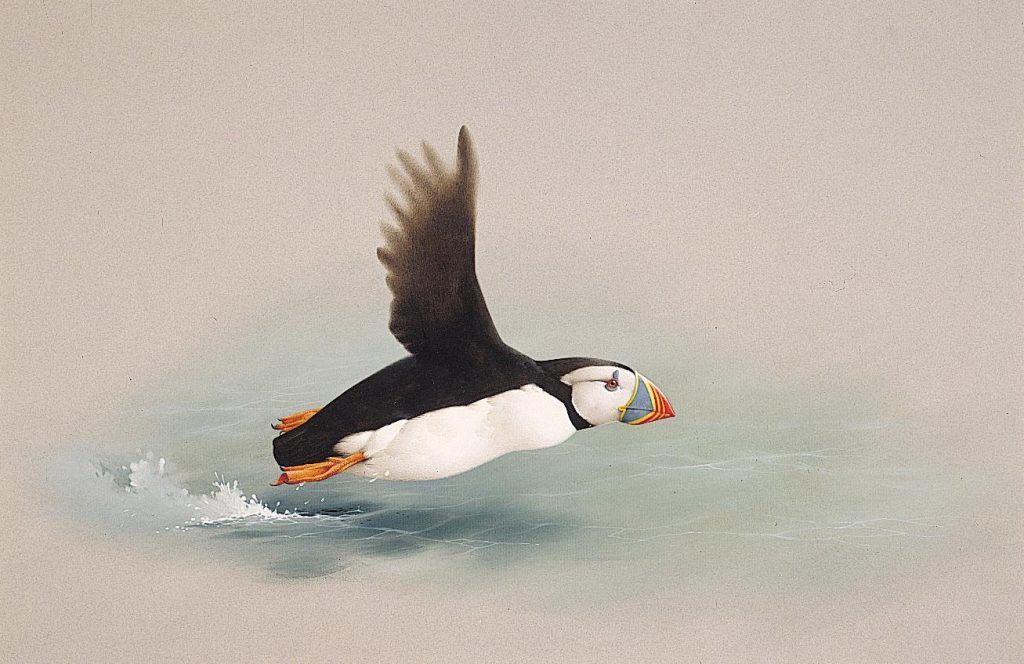 Puffin over Water
Dark aeroplane wings take flight, leaving ripples as they glide.
Keen eyes focus ahead, the dull misty depths just below,
Defying gravity with breath-taking intuition and instinct.
Its air-force blue and coral beak pokes fun at its watery surroundings,
As if to say, 'catch me if you can'.
Its airborne penguin body a sign of liberty from the restraints of the ground.
This is freedom, to fly straight ahead,
Having only one objective, to move further and further.
This is flight.
This piece was written by a participant on our Creative Writing Programme. It was inspired by the above piece, click the image to view it in the NMNI online collection. Read other works from the programme here: Virtually (Re)writing history: A series from our online creative writing programme