We won! That's right – Reimagine, Remake, Replay (your friendly neighbourhood youth engagement in NI museums programme) has won the Best Museums Change Lives Project 2020 Award from Museums Association.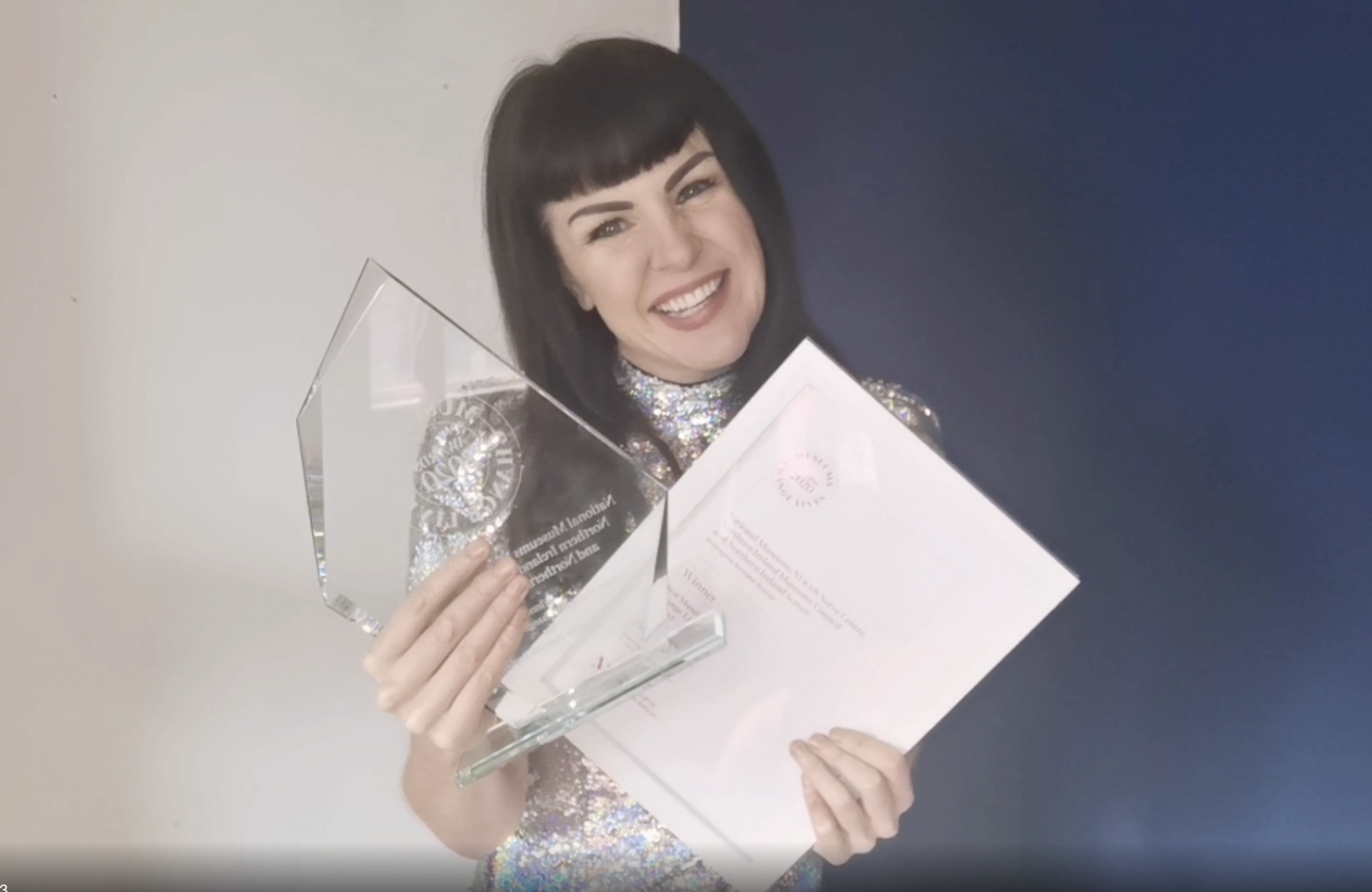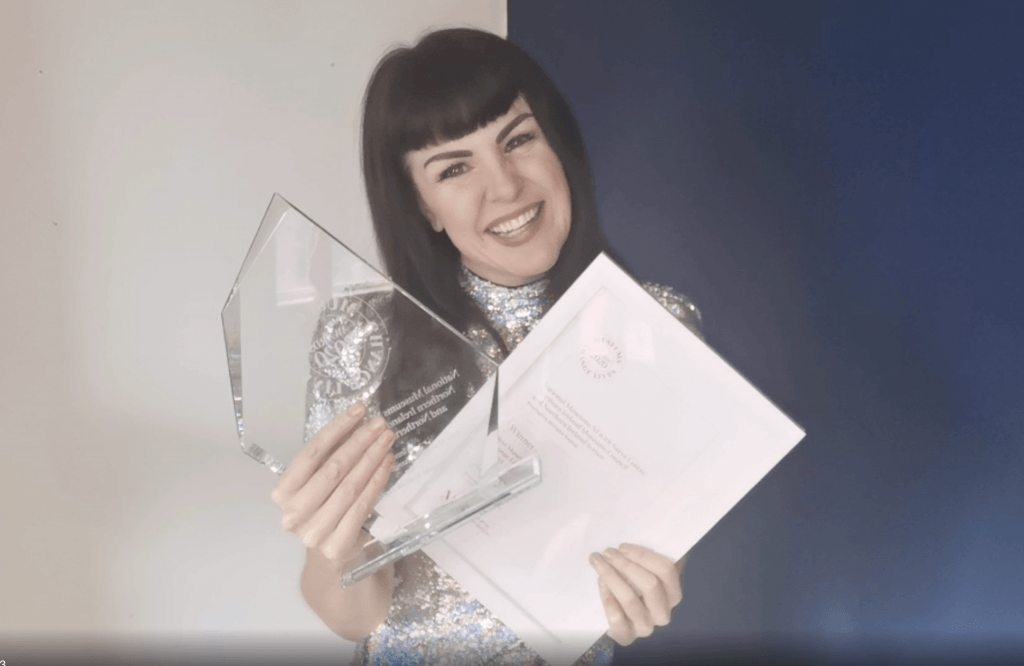 Our project's goal is to engage young people aged 16-25 in museums across Northern Ireland, using a range of creative media and digital technology. The project is led by a wonderful consortium made up of the Nerve Centre, National Museums NI, NI Museums Council and NI Screen, who are all full of enthusiasm and expertise. The award we've won celebrates the impact of museums and their individuals on their audiences and communities, which in our case is our brilliant participants. Our participants know how successful the project is in doing that – all its success is down to their imaginative ideas, infectious enthusiasm and dedicated time and effort working with collections (either physically or virtually).
But more than that – the project really has taken on a life of its own. We have built a creative community of young people both in person and online, curated a series of exhibitions full of creations from young people and hosted many original youth-led events across museums. Time and time again, participants have developed new ways of actively responding to museum collections and in doing so, they create a space for their voices to exist within museum spaces. The agency and authority that participants achieve in museums is the pride and joy of our project.
Our thanks go out to each and every incredible individual participant, our brilliant museum staff, our supportive partners, skilled freelancers, and the 'small but mighty' RRR team for making all of this a reality.
Our work is spread across the country – in Fermanagh County Museum, North Down Museum, Mid & East Antrim Museums, Newry & Mourne Museum, Causeway Coast & Glen Museums, Tower Museum Derry, Ulster Museum and Ulster Folk Museum – these are all now heritage sites where participatory engagement and youth-led activities happen regularly, with fantastic outcomes and enriching experiences for all involved.
Of course, none of this would be possible if it were not for the funding made available by the National Lottery Heritage Fund. The strand of funding which the project is part of, Kick the Dust, was set up to address the under-representation of young people in museums. This award proves that RRR and its amazing participants are leaders in changing that culture of exclusion and are doing so in a meaningful, creative and lasting way – a life-changing way.
It is so encouraging and energizing to see this recognition of everything that the project has achieved thus far. We will continue to work to ensure museums are spaces that are not only inclusive to young people but that they are somewhere for their voices to be heard, their ideas to be realised and their heritage to be reimagined, remade and replayed.