BY ISABELLA KOBAN
'Smoking' Dress, Yves Saint Laurent.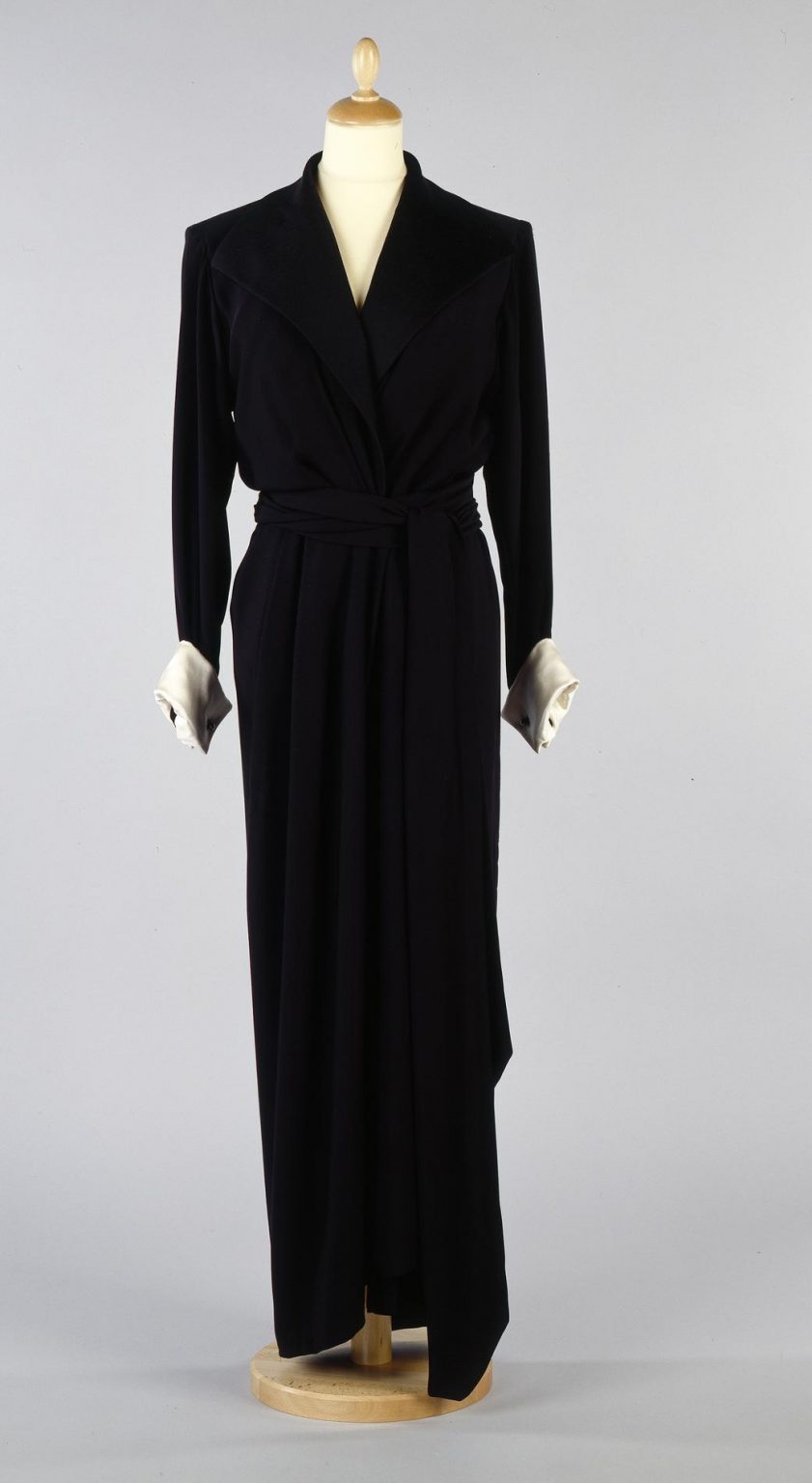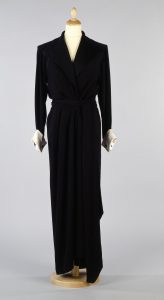 One of Yves Saint Laurent's many signature styles was the look he named 'Le Smoking' – a classic tuxedo redesigned and
tailored for the woman who wants to turn heads and throw up a middle finger. This transcendent piece was revolutionary; first created in 1966, it dismantled the gendered boundaries of the fashion world and continues to empower the women who wear it. At the time, trousers were considered an impossible choice of evening wear for women and those who pushed the envelope with their early adoption of the look, such as Bianca Jagger who donned the tuxedo jacket for her wedding in 1971, disrupted the notion of classic femininity.
This elegant reinterpretation of Saint Laurent's iconic garment was created for the designer's own mother, Lucienne Andree Mathieu Saint Laurent. A woman born of tragic circumstances, Lucienne rose above her troubled beginnings, and guided her son into the world of fashion through a meeting with French Vogue editor Michael de Brunhoff, when Saint Laurent was just 17. The sleek black silk of this dress, entrenched in pure class, speaks to the reverence Yves Saint Laurent held for his mother. Whilst the padded shoulders harken to the masculine origins of the tuxedo, the loose drapery and long belt suggest a casual delicacy and refinement. This dress was fashioned for the mother of a legend; bold, sophisticated, and timeless.
This was written by a participant on our Creative Writing Programme. It was inspired by the above piece, click the image to view it in the NMNI online collection. Read other works from the programme here: Virtually (Re)writing history: A series from our online creative writing programme