By Hannah Sharp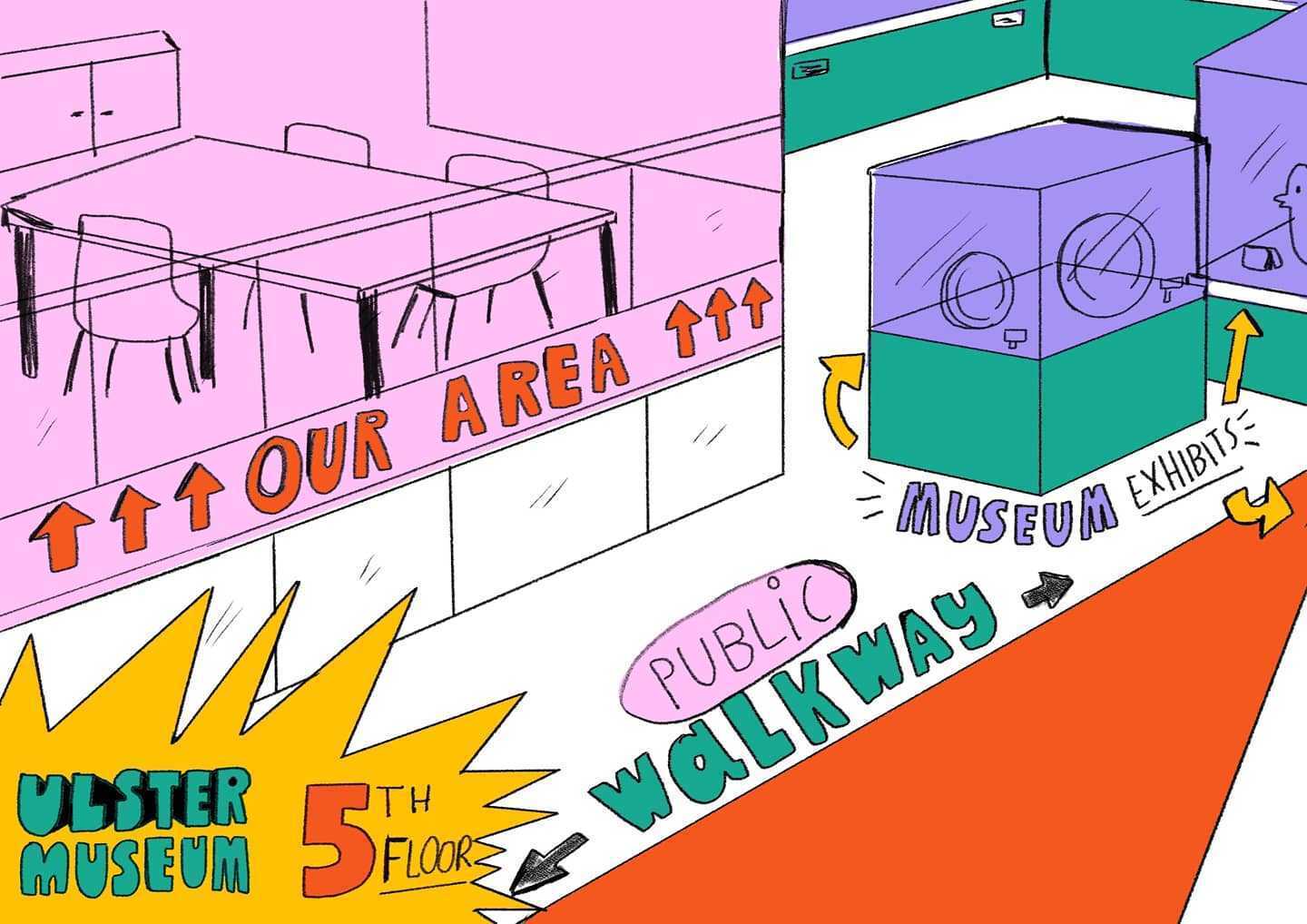 When I heard that local illustrator Jacky Sheridan was going to be creating the signage for RRR's Tech Lab in the Ulster Museum, I was seriously excited. If you haven't seen her work yet, definitely go check it out! (www.jackysheridan.com) You won't be disappointed by her bright colours, hand drawn lettering and bold illustrative style.
RRR set out six weeks worth of sessions with Jacky, where we would learn more about illustration in exchange for our input and feedback for the developing Tech Lab signage. As a participant in past RRR courses, I knew it would be great craic! However, I wasn't expecting just how much I would learn about making my own drawings look great and feel more authentic. These sessions where originally due to take place in the Tech Lab at Ulster Museum but due to lockdown took place on Zoom.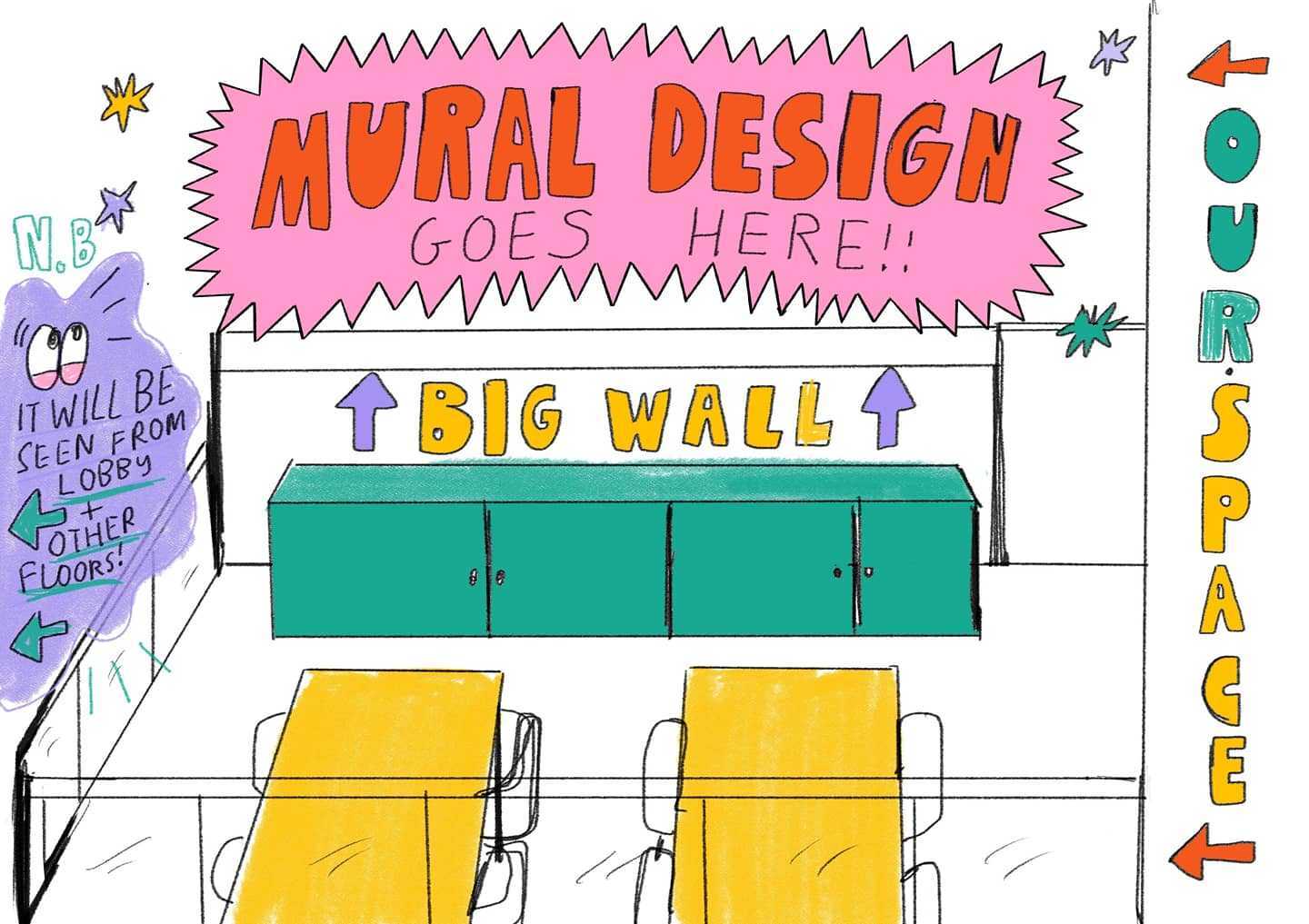 If you're not used to sharing your drawings with a group of people, you might be a bit intimidated by the idea of a group where people create and share art so openly, but the course was brilliantly tailored to all levels of experience and all types of illustration. Whether you're an experienced digital artist doodling on a tablet or are more of an old school pen and paper scribbler, there was something for everyone to share and learn.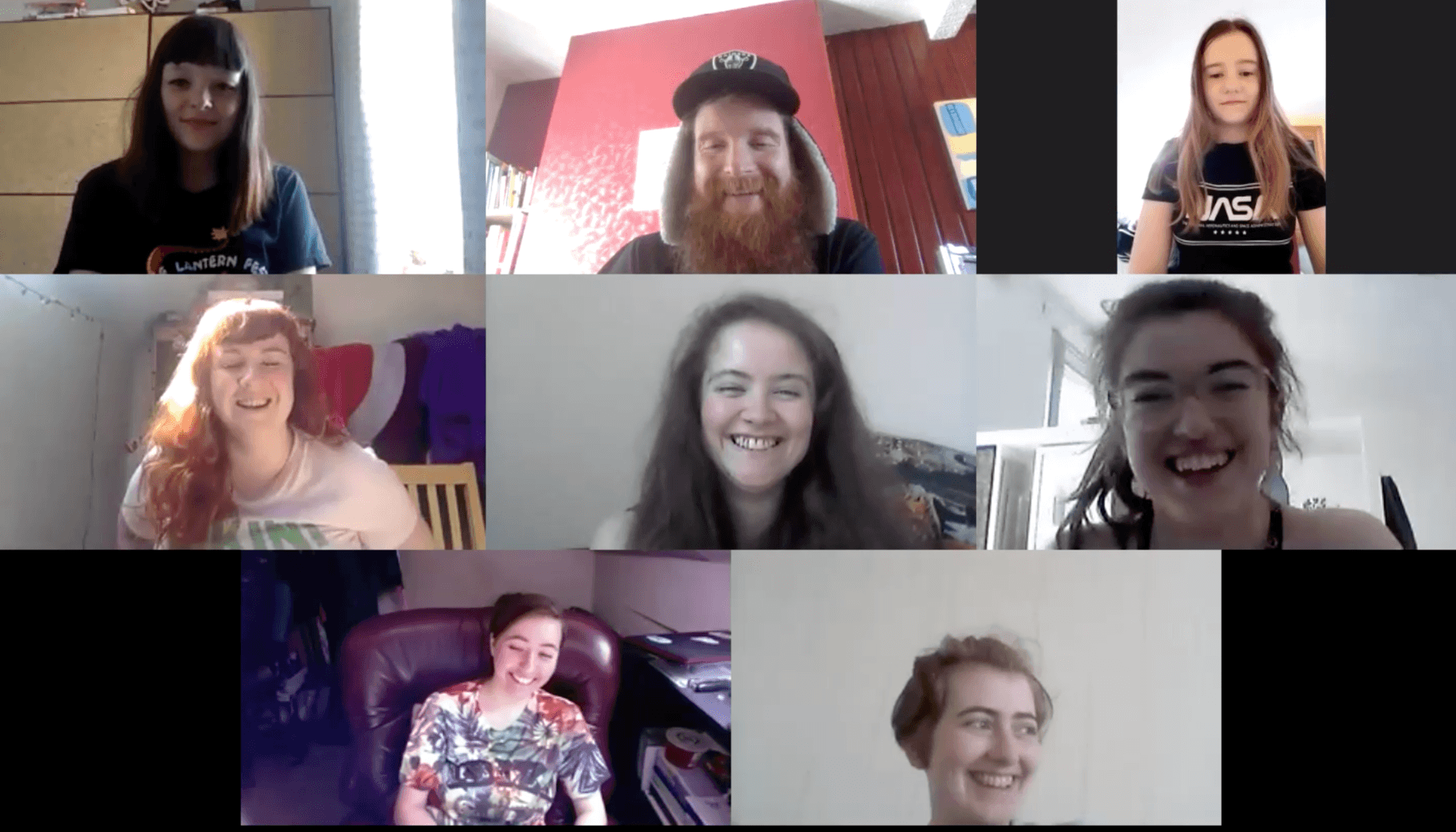 I personally got a lot out of the session where we talked about developing your own style as an illustrator. Trying out different techniques really pushed me out of the default style I usually draw things in and helped me to explore. After this, I felt way more proud of my own style of illustration as I learned that no one is going to create something the same way as you are. Seeing other participants tackling the drawing challenges in so many different ways really highlighted how we all bring something unique to the table!
I also learned loads about the power of doing random doodles to warm up or to lift yourself out of a creative block. To help with this, Jacky suggested keeping a Pinterest board of images that you would like to draw! These can be as silly or as serious as you want; Drag queens, a crab in a cowboy hat, Japanese brand mascots and dogs in tights were just some of the fun imagery we doodled to get our creative brains into gear!
In order to bring our own creative ideas into the wall art design, we were all were given a word from the final tech lab signage to fill in with illustrations that represent what RRR and the tech lab space means to us. These ranged from illustrations of dungeons and dragons, tote bag printing, laser cutting and 3D printing and lots more. The range of drawings and interpretations showed just how much each of us have gotten from past RRR courses and Jacky was able to seamlessly blend the massive range ideas into the final tech lab design using her incredible creative skills.
As the weeks went on, we learned how to give valuable and constructive feedback. This helped us massively when the time came to give our feedback on the developing tech lab signage. I felt it was so important that we were given a chance as participants to shape the signage design as it made it more personal to the different ways each of us have participated in RRR workshops and courses.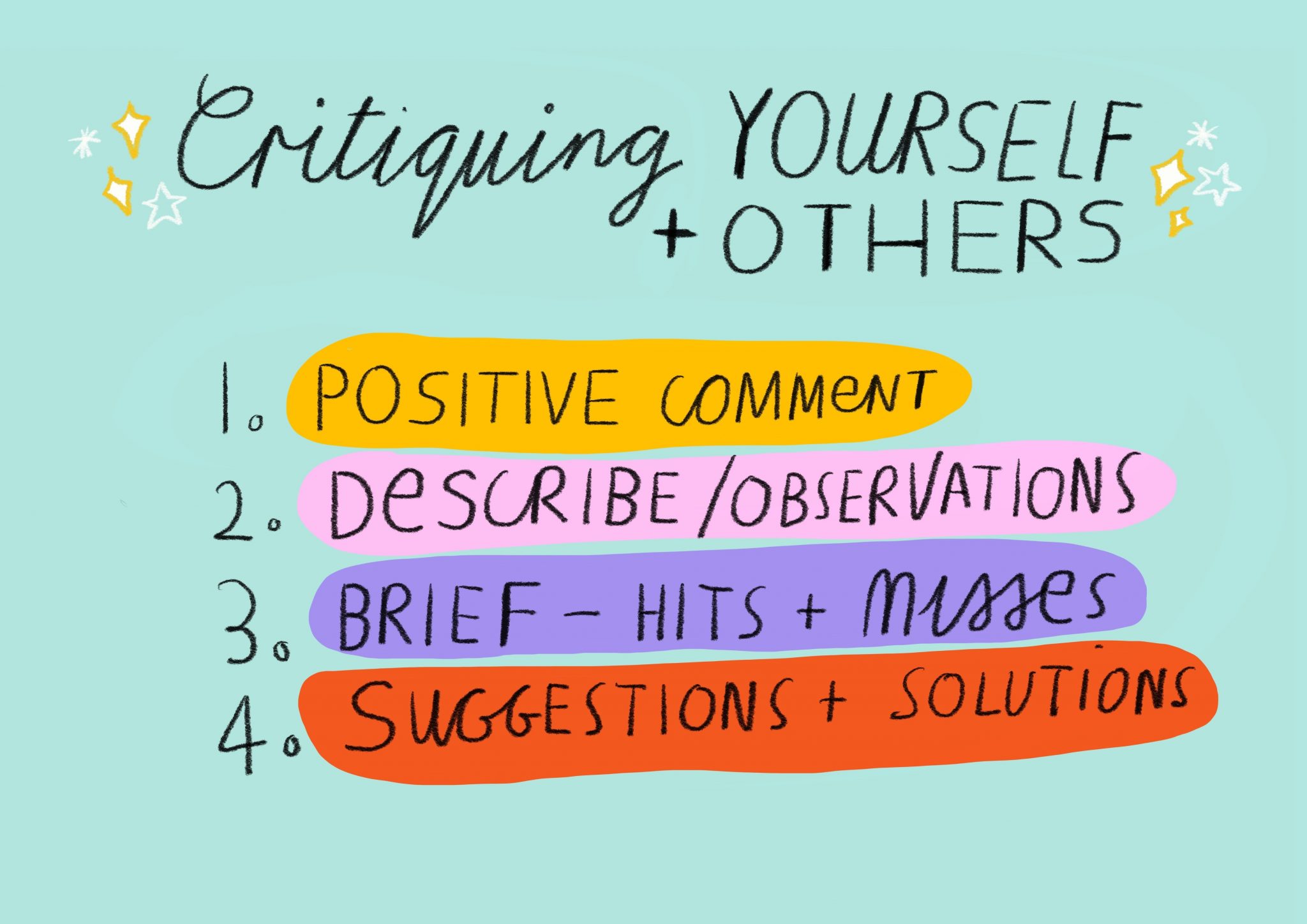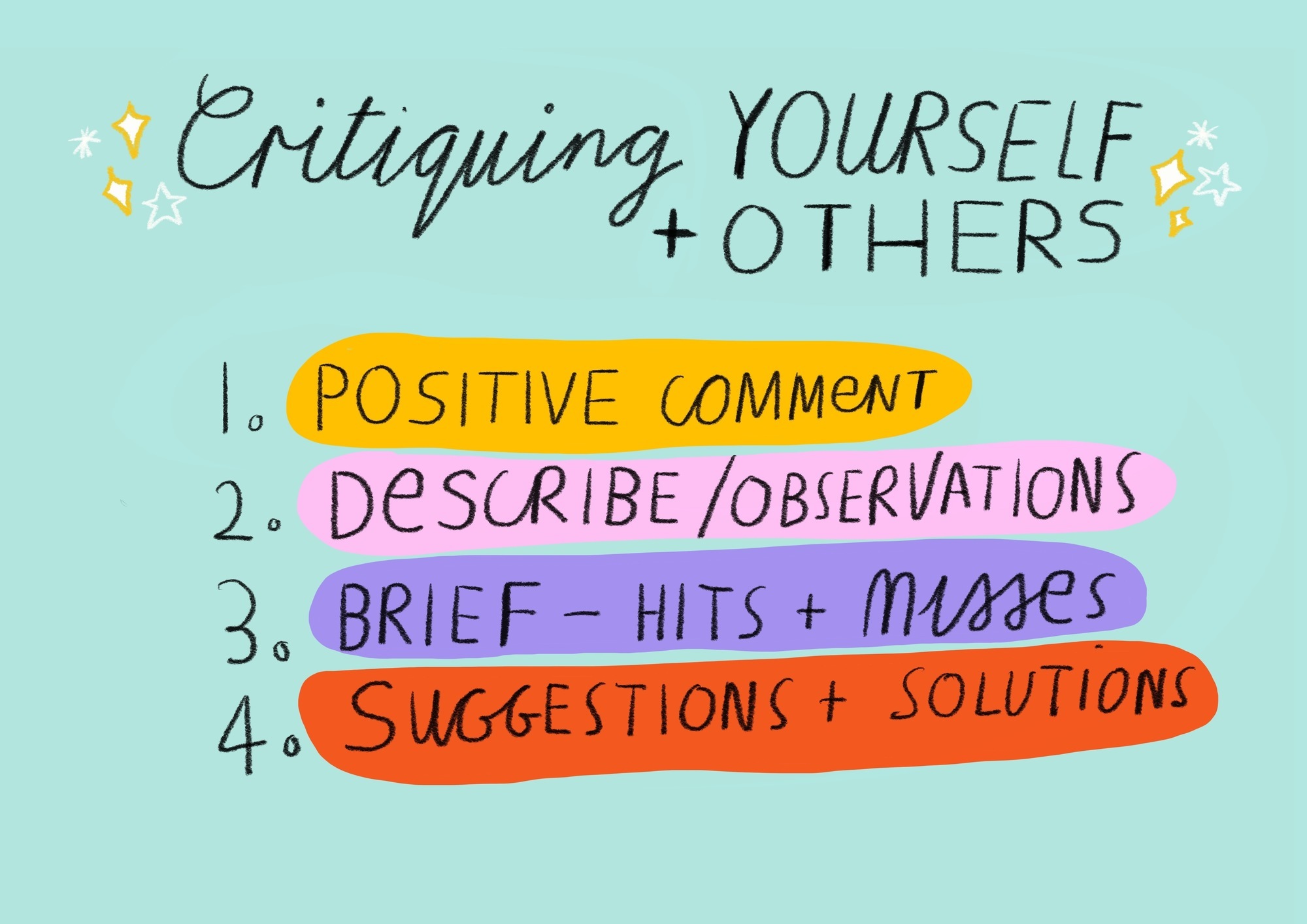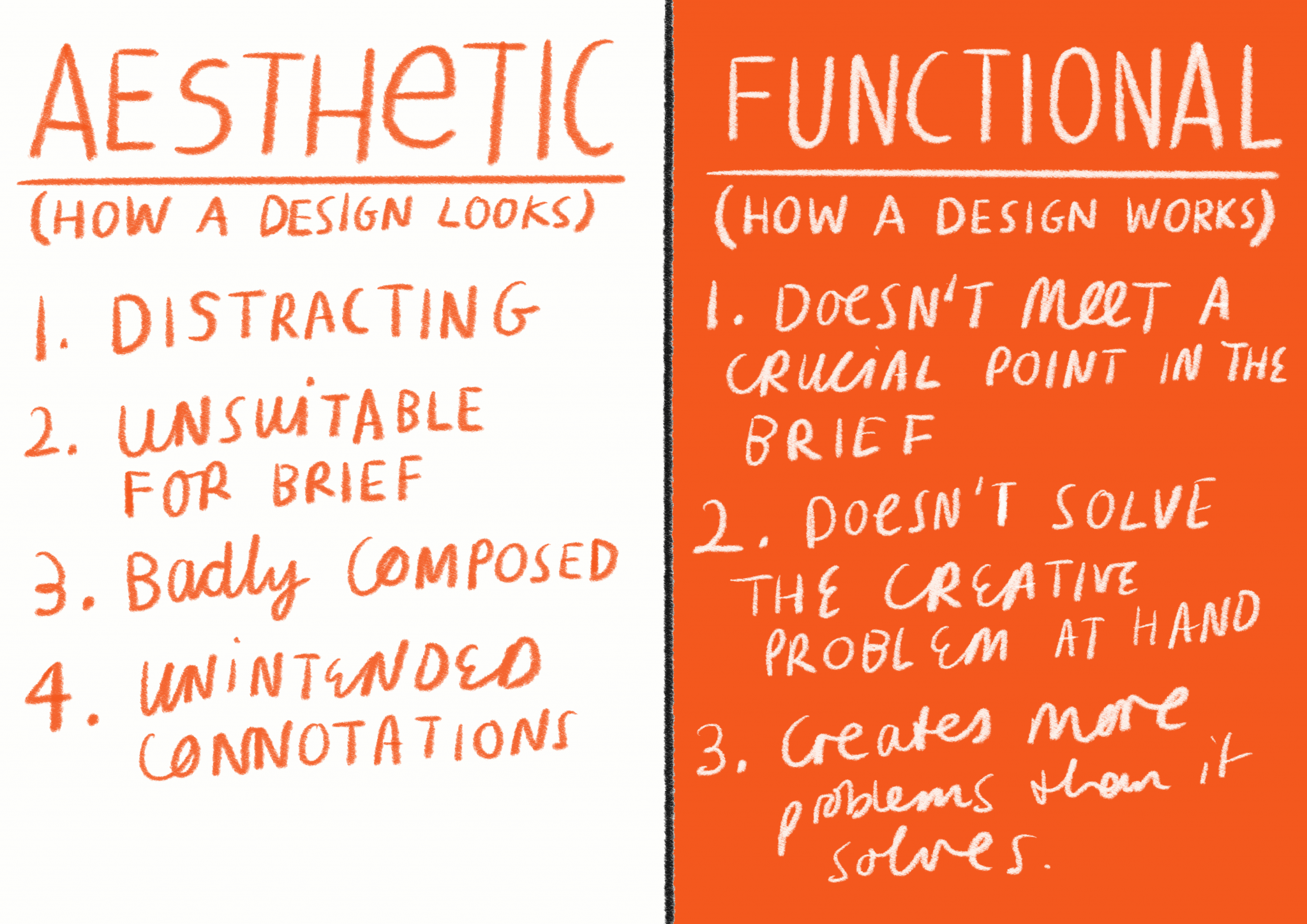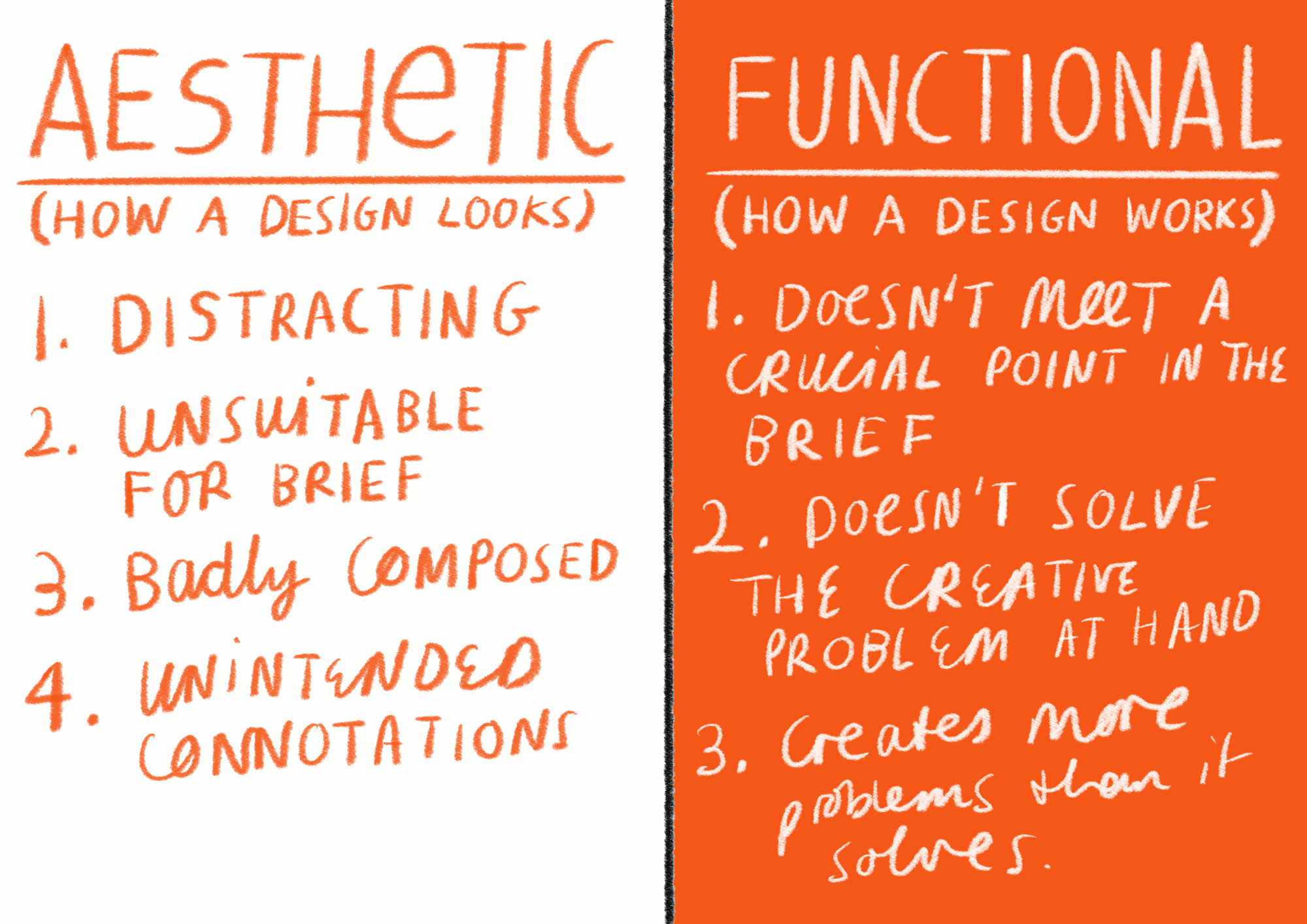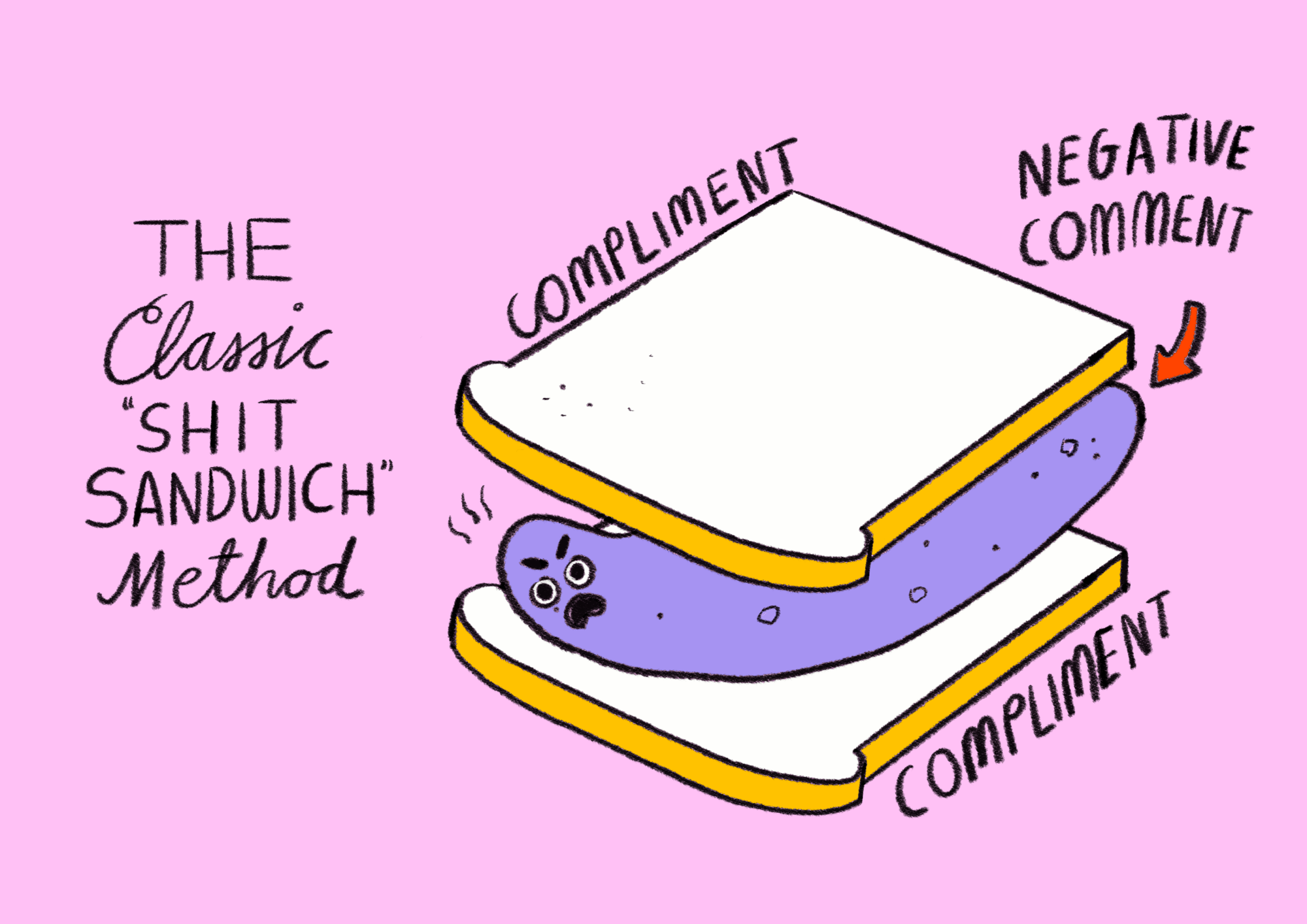 Jacky's guide to critiquing yourself & others. Including the Classic 'Shit Sandwich' Method. 
In the final session, after some warm-up scribbles, Jacky unveiled the final design for the tech lab signage- a colourful and beautiful bit of illustration that cleverly captures the massive range of experiences that RRR facilitates. It's was really an awesome moment to see all of our ideas come together in the final signage design.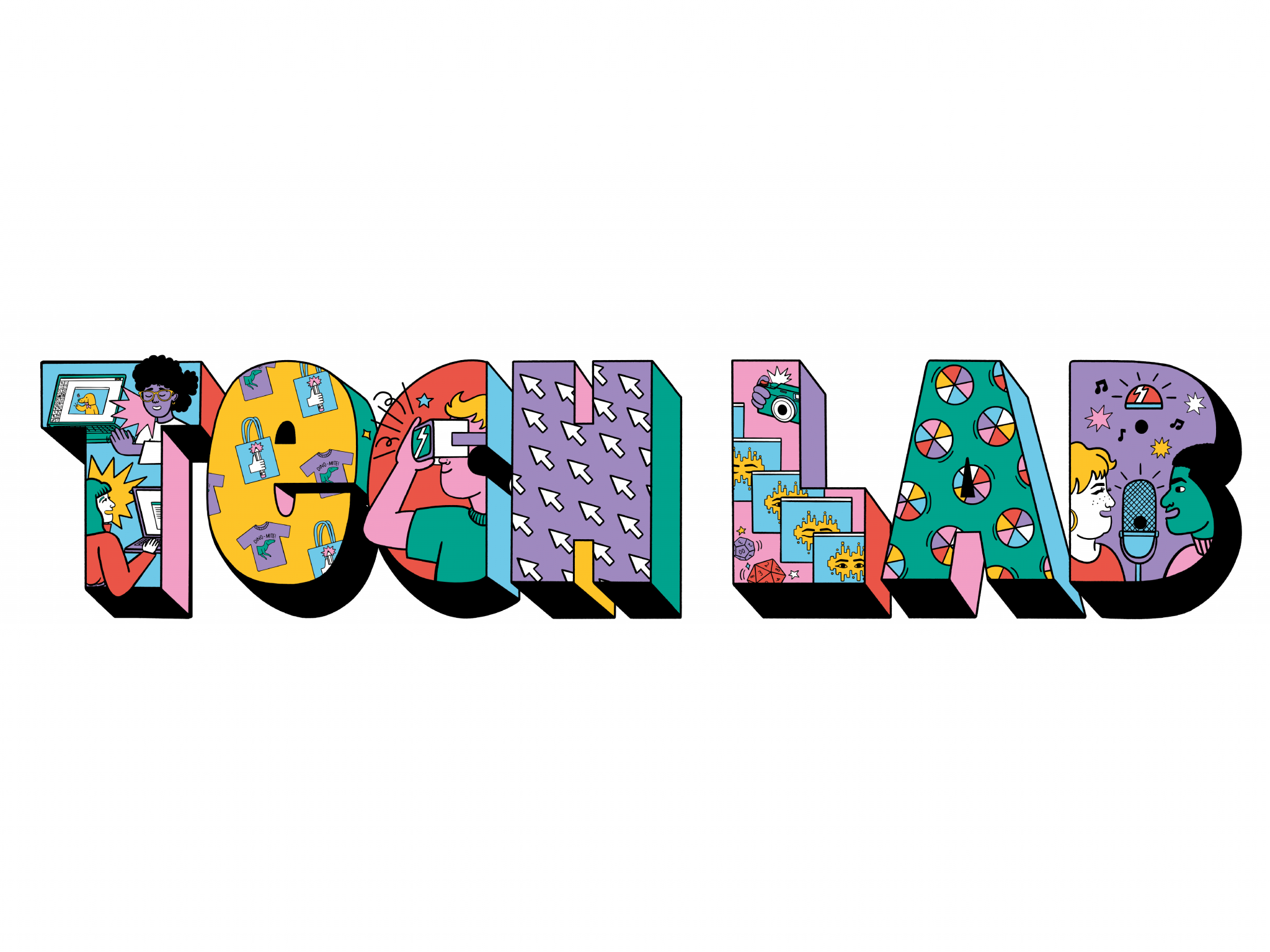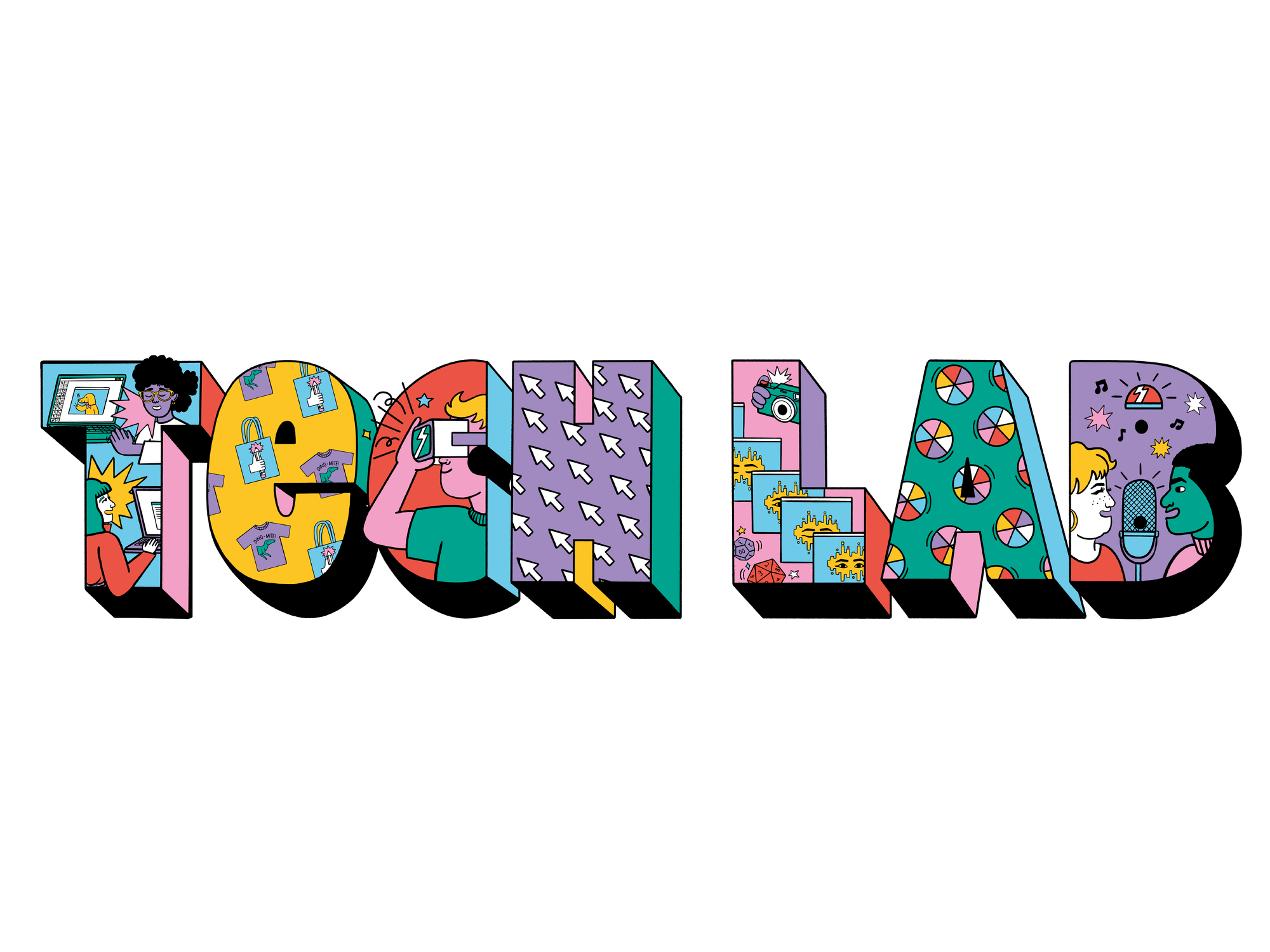 The finished signage is absolutely brilliant and captures so much of heritage, art and tech that RRR share with young creative folk. When the lockdown is lifted, make sure you get down to the Ulster Museum to check out the tech lab signage in person!
Hannah Sharp