By Niamh Kelly
It's been a fantastic few weeks at the Digital Maker Club at Ulster Museum as part of the Reimagine, Remake, Replay project! As part of this youth-aimed initiative, my peers and I discovered not only how technology can enhance collections, but also how young people could be more represented and included by the museum.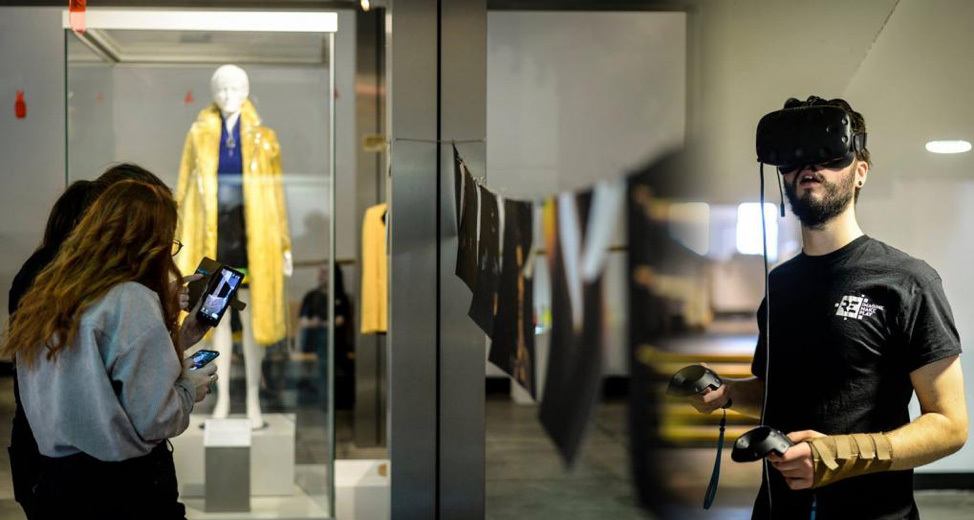 I asked everyone who is participating in what they were making for the final exhibition, titled One Eye on the Past, and what kind of conclusions they had come to…
James is creating a podium for our 3D models, which in itself is a work of art, resembling the natural wonder of the Giant's Causeway. It's very Ulster. Not only creating a cool design, James's project is also exploring how technology can revolutionize the display of objects as extremely exact and bespoke infrastructure can be produced to support exhibitions. It reminds me of a conversation he had with Charlotte McReynolds, Ulster Museum's Curator of Art, about custom mannequins to display clothing of all shapes and sizes.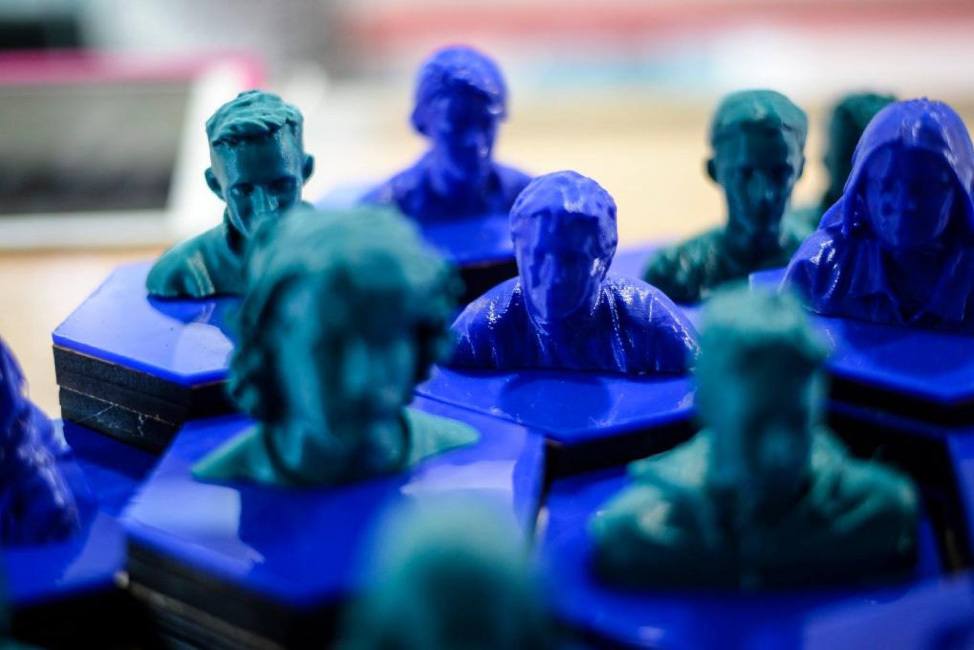 Gro is going with a local theme as well, laser cutting a trio of pictures of the Mourne Mountains. She is pro-tech for the museum, arguing that young people find it natural as tech natives and almost expect to see it everywhere they go. She says she has shared posts about the Maker Club on social media and spread the word to her friends.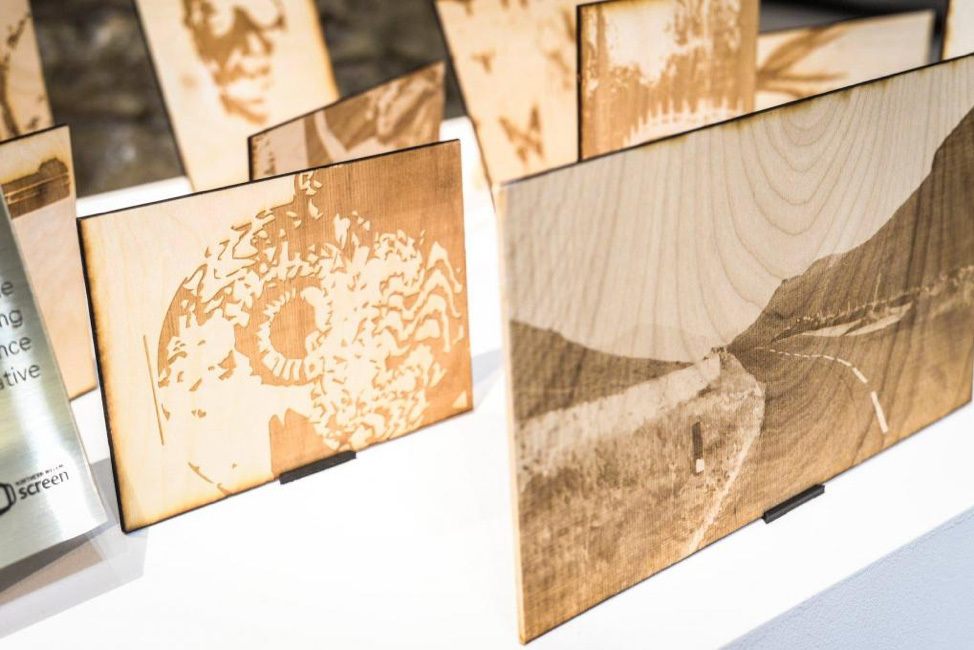 Louis is making stickers out of vinyl that will act as a trail to the exhibition. They'll stand out on the white tiles, creating a playful and helpful new way to signpost visitors. Such stickers suit temporary exhibitions and so fit with the ever-changing nature of museums.
Using their artistic sides, Jodie and Leah are finding a new way to make merchandise by creating designs of museum objects on the graphics tablet. These could then be printed onto t-shirts and tote bags and even cut into brooches. This combination of technology and art enables visitors to take parts of the museum home with them, beautiful and original products. We played videos of their creations at the exhibition, showcasing the opportunities this kind of technology allows for.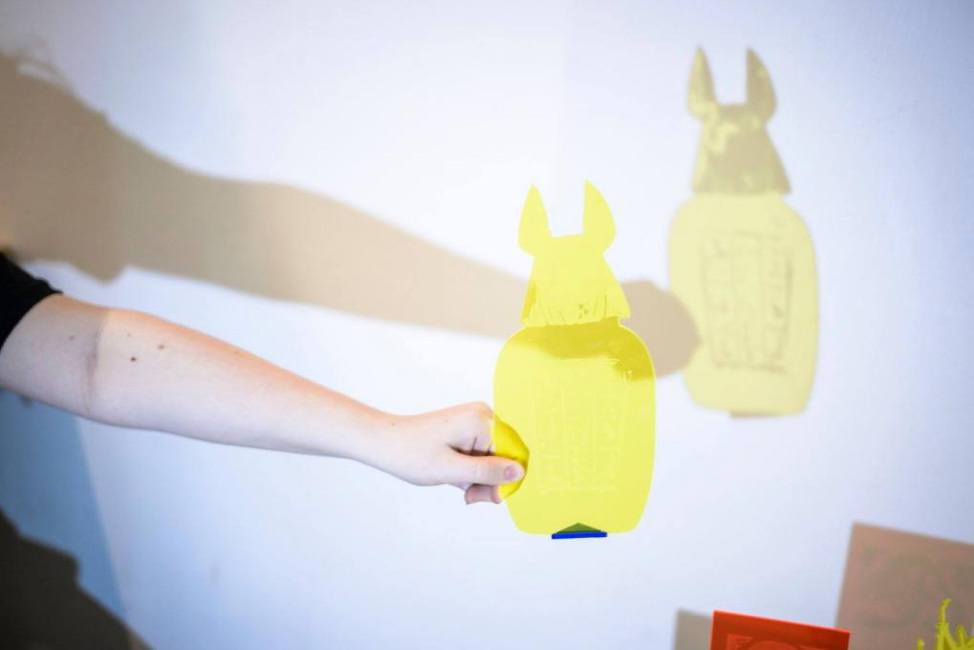 Nicole and Kezi have been working on shadow perspectives by laser cutting images from the museum onto acrylic. With a light placed behind these objects, they can be projected onto surfaces so that visitors can be immersed in collections and even take selfies with them. This facilitates the desire many people have to get a closer look at and even touch objects, while also opening an opportunity for interaction.
Declan was working on another form of interaction – our virtual Ulster Museum. The Virtual Reality (VR) environment was created using Unity, an open source game development tool, along with digital 3D files of museum objects captured using photogrammetry. Using a HTC VR kit, visitors were able to explore and engage with our virtual collection, with small objects scaled up for a closer look. Project trainer Stephen says this is hopefully going to be a starting point, that eventually the virtual museum will hold actual collections. There is even the potential for objects in storage to still be viewed this way, overcoming the limitations of the physical space.
Supplementing the VR station, Callum created an Augmented Reality (AR) trail using the HP Reveal Studio app, allowing visitors to engage with the permanent objects on display around the gallery space. Callum noted that the difference in the two transformative technologies is that VR immerses a user into a digital environment, whereas AR adds digital elements into your own environment with the aid of a smartphone.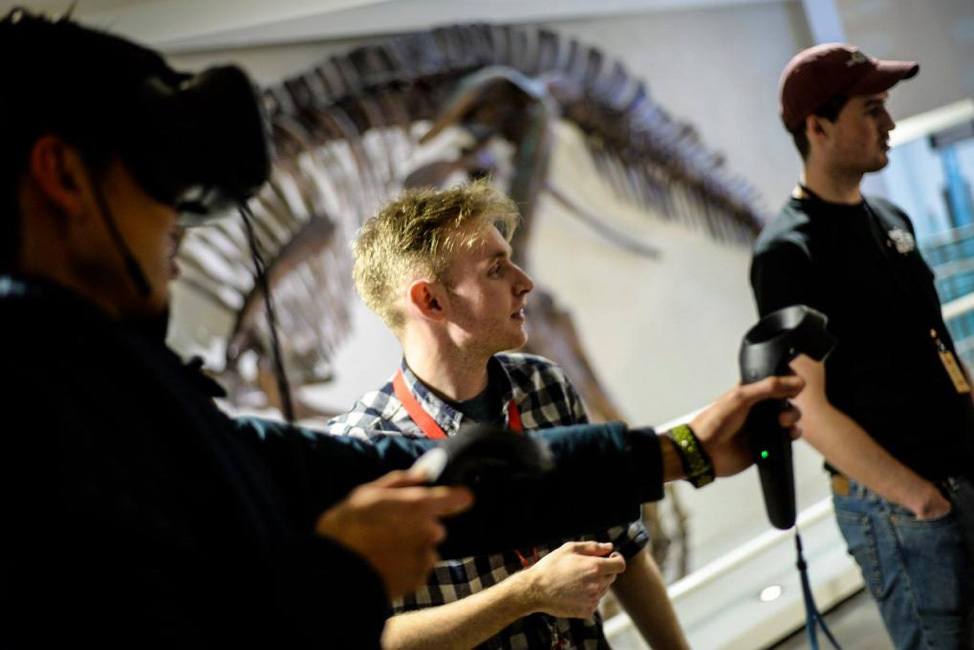 And Jack has been capturing all this work in a documentary, filmed with a DJI Osmo camera. When I asked him what the main benefits were that technology could bring to the museum, he answered me in one word: interactivity. I think every project explores a different aspect of what technology can offer the museum and are viable strategies and ideas that could be adopted by museums everywhere.
However, I feel that the exhibition was a particularly good fit for the Ulster Museum. Belfast, after all, is a place of innovation and creativity. The Ulster Museum itself has a history of trailblazing – from starting to regularly collect fashion as art right up to hosting the first ResFest outside of London this year.
As well as being able to bring young people into the museum, in my view technology also provides a new way for them to think about their place in it. Technology can offer a new paradigm for young people in the museum, in that it is an inherently interactive space even without any tech. It is through interaction that the visitor makes meaning of the objects and collections, the museum should not merely be a system of knowledge which we can passively accept meaning from. So introducing technology can help revolutionise the way we see the museum, kicking the dust from our perceptions of an old, hierarchical system of acquiring knowledge. I think that it is this outlook, as much as the technology itself, which has the potential to draw young people in to the museum.
This is why, during the project and our travels around the museum, I could identify a gap of young voices in the museum and saw that I had the opportunity to try and create a space for this. So Sabi and I exhibited a series on what the main issues were facing young people in Northern Ireland today. Sabi took stunning, abstract photos from around Belfast and I interviewed young people we knew from a range of different backgrounds. Their answers included issues such as mental health problems, LGBTQ+ rights, Brexit, segregated schooling and of course, over all this, the absence of our government and how Green and Orange politics hold us back.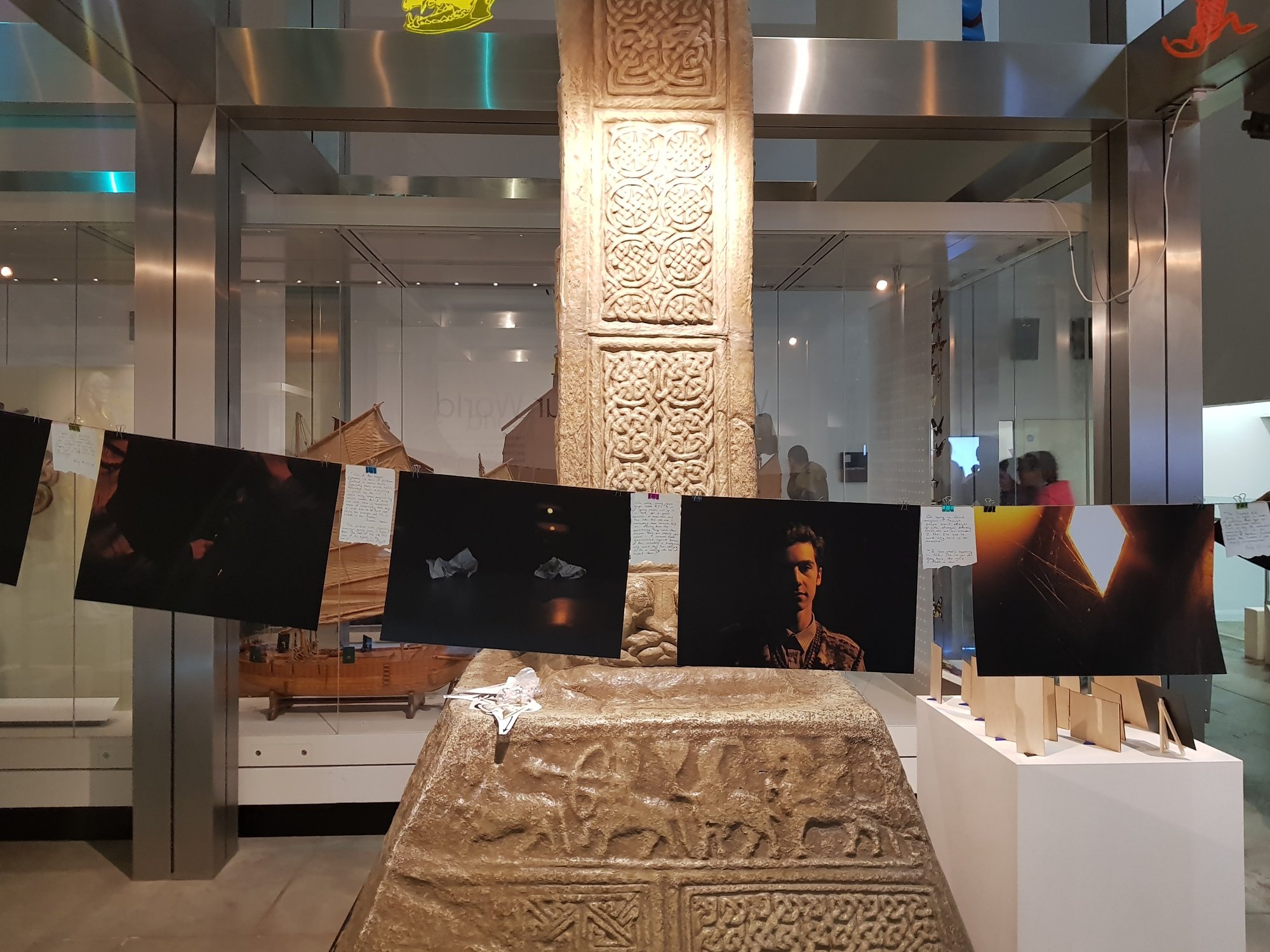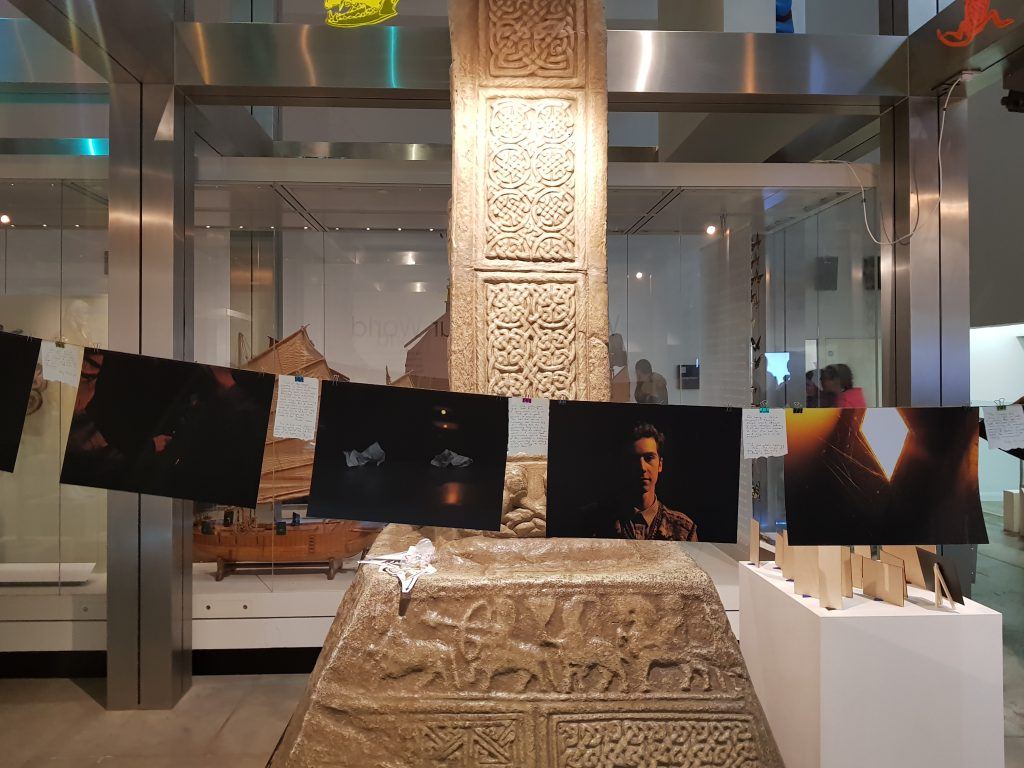 I had the idea when we were in the Troubles exhibition as there were testimonies describing people's experiences of the conflict. I recognised that it was incredibly important to hear these stories but it was equally, if not more, important to hear the issues we face today, as we can still work to change these. Art therefore, holds the same interactivity that technology does.
With the same outlook, Rachel identified that while the museum holds lots of LGBTQ+ history and is an important space for the community, this wasn't evident in the entrance of the museum. Rachel has created a sandwich board that represents the Ulster Museum's support of LGBTQ+ rights, as it was awarded 'Queer of the Year 2018' by QueerSpace Belfast for 'its engagement with the LGBT+ community and work to collect, preserve and share the positive contribution LGBT+ people make to society'. Signage such as this can make it clear that the museum is an inclusive, diverse space with historical narratives that have been suppressed.
Sabi came up with the name for our exhibition, One Eye on the Past. She took it from the quote above The Garrick bar in Belfast: 'A nation that keeps one eye on the past is wise. A nation that keeps two eyes on the past is blind.' Throughout this project, we have been keeping one eye on the museum of the past, interacting with its wonderful collections but also scrutinizing room for change in the way it is perceived and how it operates. Both technology and the idea of interaction behind it give young people the potential to do this.
The Reimagine, Remake, Replay is an exciting regional project – managed by Nerve Centre, National Museums Northern Ireland, Northern Ireland Screen and Northern Ireland Museums Council – allowing young people to connect with and enhance museum collections using a mix of creative media and digital technologies.
Over four years, 4,000 young people aged 16-25 from across Northern Ireland will make and curate their own exhibitions, take over museum and gallery spaces, and enhance existing exhibits and collections.