BY CAOIMHE CLEMENTS
Why should you be visiting Museums?
Research. It is the freedom, the tool to expand your knowledge. The wings to broaden your horizons.
Museums are places to witness the past and the future in the present day. A place of education, evidences and expressionism.
When I travel, I love to visit museums.  When I am studying for my degree, I love to visit museums. When I have a general interest, I visit museums.
Why is this? The answer is pretty simple – the museum is an effective way to learn about a place on your travels or a particular interest. It is a place that inspires me, motivates me and helps me achieve my understanding of a subject, which goes on to benefit my University Degree.
My name is Caoimhe Clements and I am a Photographer and Writer based in Belfast. I want share with you why you should be visiting museums and how they can benefit your education and extend your general knowledge. Ready to learn something new?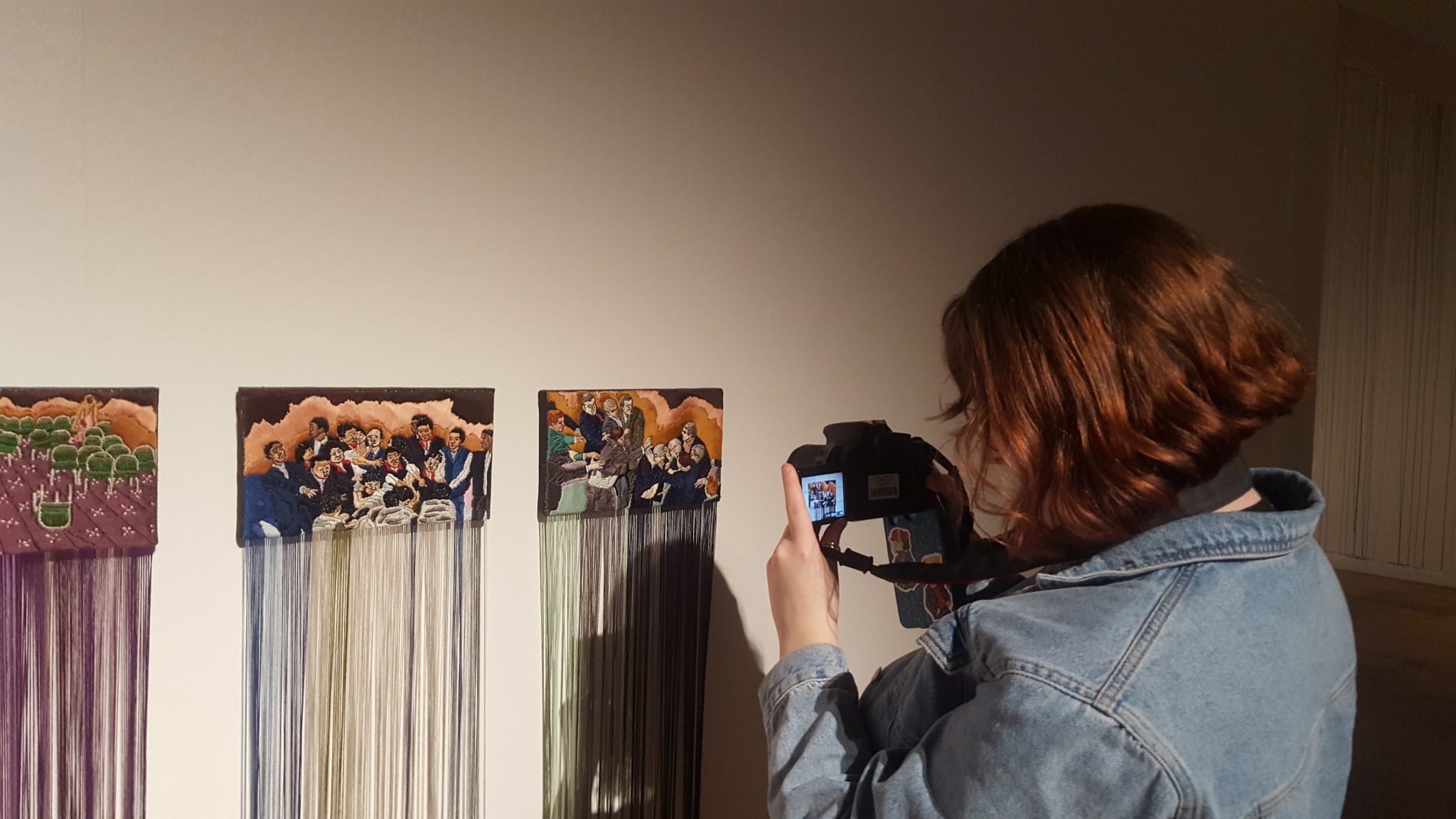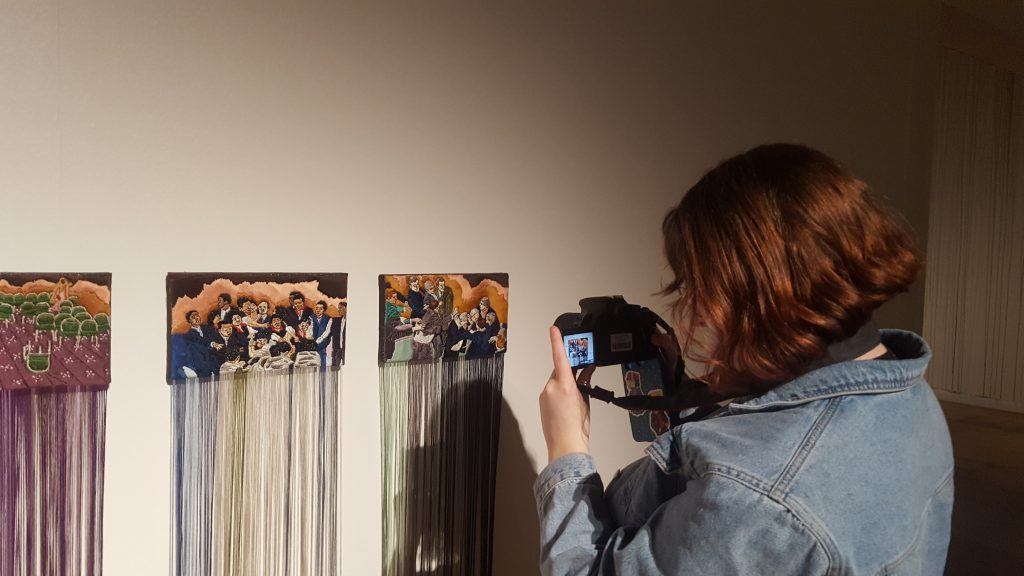 What you can do now?
Online Collections
Did you ever want to know more about where you from? Or want to see photographic evidence of what life looked like before you were born? The National Museums NI Collection has the answers.
Lockdown changed the way we see the world. It stopped physical visits to museums and galleries. But this doesn't mean you can't see museum collections or tour a museum; it can be done virtually. It does not have the same atmosphere, but still it's a source of education and learning.
The National Museums NI Collection is available to anyone to visit online. The collection involves:
–          Art
–          History
–          Natural Sciences
Art
This category expands over multiple art types from Fashion and Textiles, to Paintings and Sculpture and to contemporary media such as Photography. I think this online collection is what keeps us connected to the core of the National Museums NI.
Each page for an art medium explains to you the history and the in-depth research behind it. As you continue, the objects in this medium are also available to view individually. You can find the history of the object and why it is so important for the museum to have it.
History
If art is not be your cup of tea, you are in luck! Did you know National Museum NI's collection of history expands back to the 1500s and has archive maps of how the world once looked? Getting an insight to the past or learning about world culture more up your street?
Spark your creative mind! Now is the time to learn about that history interest you craved to know more about. What is stopping you, when everything is right at your fingertips?
Natural Sciences
Let your mind soar loose like the birds in our natural world.
If you live more on the wild side, discover the collection of native birds and animals to Northern Ireland. Discover the rocks that make the almighty Mourne Mountains, and why they are so loved by locals. Or get vitamin sea and explore the wonders of the oceans and witness skeletons of whales and dolphins that have washed up on our shorelines.
This way of engaging in museum collections is a new form of interaction. I enjoy it. I personally discovered a new form of how to research and I will be applying this technique to my future research practice.
Google Arts and Culture App
You don't have to stay committed to one museum collection. You can explore a museum or gallery collection from across the world, right at the touch of a button, when you are drinking your favourite beverage or bored in lockdown. Anytime you want!
The app Google Arts and Culture is one that I have been using on a daily basis for a few years. It helps to feed my curious, artistic mind. It is a tool for good in-depth research for an art degree or a general art interest.
It offers:
–          Virtual Tours of Museums and Galleries
–          Education on Worldwide Museum Collections and Culture
–          In-depth knowledge on your favourite pieces of art, achieved by Worldwide Researchers.
–          The best part – collections half away around the world are not so far away anymore!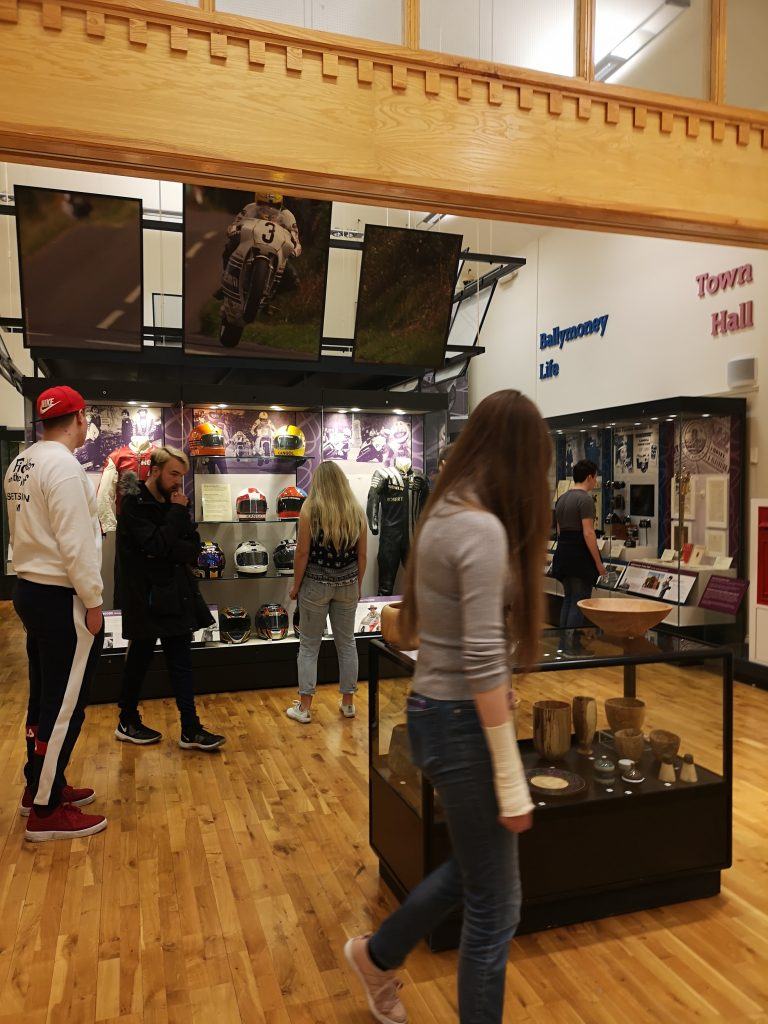 Why visit Museums-Post Lockdown?
They are FREE
Museums are free and in return they make you richer – richer in your depth of knowledge, education and in a mind wanting to know more about the world. I think everyone should have the mindset to want to learn new things, it helps us to grow as individuals.
Cafes
Museums will often have cafes on their premises, which is great on many levels.
You don't have to leave the main building to enjoy a beverage or waste time travelling to another café.
You can relax, enjoy that book that you bought at the museum shop with the company of a treat and your favourite beverage. Life is good.
You can take this opportunity to wind down at the end of the day, after exploring the museum's collection for hours. Reflect on today and enjoy laughs with your family or friends.
Cafes will also often have a lunch menu; therefore, you can fuel yourself for the day.
About Community
Museums are not just about having collections on display, but rather a way of interacting and engaging.
Today Museums will have:
Talks
Book Launches
Art classes
These events allow you to network, meet new people, discuss thoughts and opinions, and give you that opportunity to become a part of that community.
In the end, I believe no one is too old to learn or to educate themselves. Museums allow everyone  this freedom whether it's an online or physical visit. I encourage people not to let fear hold them back and learn about what they most desire to. See you at a museum in the near future.
This piece was written by a participant on our Creative Writing Programme. Read other works from the programme here: Virtually (Re)writing history: A series from our online creative writing programme