A pink flamingo escape room in Ballymena. 3D scanning and printing of Chinese antiques. Photographing Enniskillen Castle at dusk. Creating VR exhibitions.
'What do all of these wonderfully playful activities have in common?' I hear you say.
They are all part of 'Reimagine, Remake, Replay', a programme which is rocking the museum world in Northern Ireland right now. So what better project to profile during #MuseumWeek (May 13-19) than this one?
This four-year programme is engaging 16-25 year olds from across Northern Ireland to connect with and enhance museum collections using a mix of creative media and the latest digital technologies. Young people make and curate their own exhibitions, take over museum spaces, and enhance existing exhibits and collections through virtual reality, filmmaking, photography, 3D scanning and printing, and event management, all while developing their own innovative content.
Visitor profiling in local museums in Northern Ireland, 2016 showed that 16-24 year olds are under represented in local museums making up only 11% of visitor numbers. This project aims to change all that. By extending museum opening hours and delivering sessions during evenings and weekends, making the best use of digital to communicate and engage audiences, and placing trust and confidence in young people to shape outputs, events and activities, this programme is a change maker.
Jamie Austin, Museum Officer at Ballymoney Museum reflects on the impact the project has had for their museum so far. 'Reimagine, Remake, Replay's Digital Makers Club has been great fun and has inspired a new use of objects from within Ballymoney's collection. It has made the objects more accessible through 3D models, puzzles, t-shirt printing and vinyl's which have been used to enhance our motorbike and cabinet displays within our new 90 Years of NW200 exhibition. We look forward to what the next course brings!'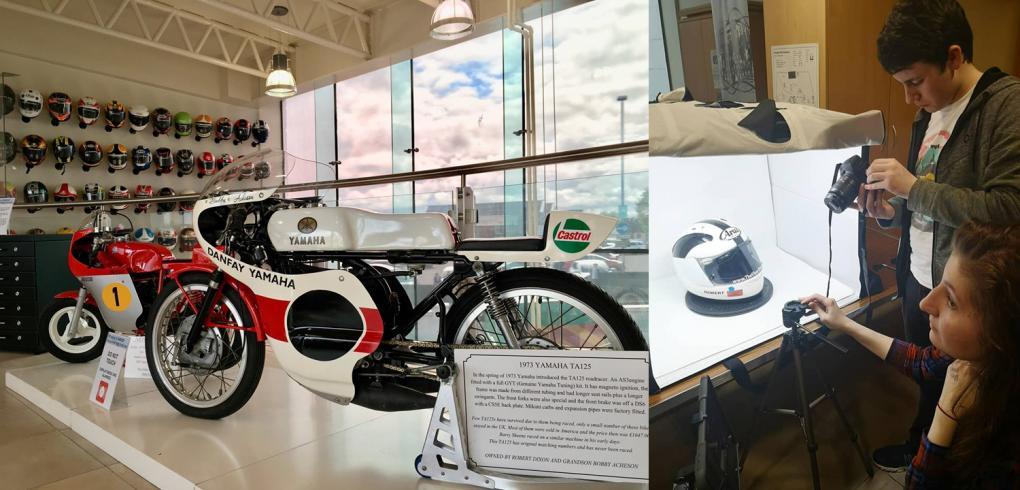 Reimagine, Remake, Replay activity across museums in NI to date has included seven public demos/showcases, nine programmes delivered, 70+ workshops/sessions, 130+ creative participants, 300+ outputs created and over 500 young people engaged.
Feedback from participants has been really positive so far.
'I have loved the hands on experience you gain through this course,' says Kimberly Kent, 25, an Event Management participant at Mid Antrim Museum. 'This course has fuelled my ambition and passion for all aspects of event management. The knowledge you get from your peers within the class is invaluable'.
Caitlin Meier, 17, who is part of the Digital Makers Club at North Down Museum, says the opportunity was 'extremely beneficial in allowing me to gain a variety of skills with specialist equipment in a fun, warm and caring environment. The course was a unique and intriguing talking point for university interviews as well as equipping me with an understanding of digital fabrication which I will certainly utilise in my future studies. I left the course with a deepened interest in the possibilities of digital works and passion to pursue further similar opportunities.'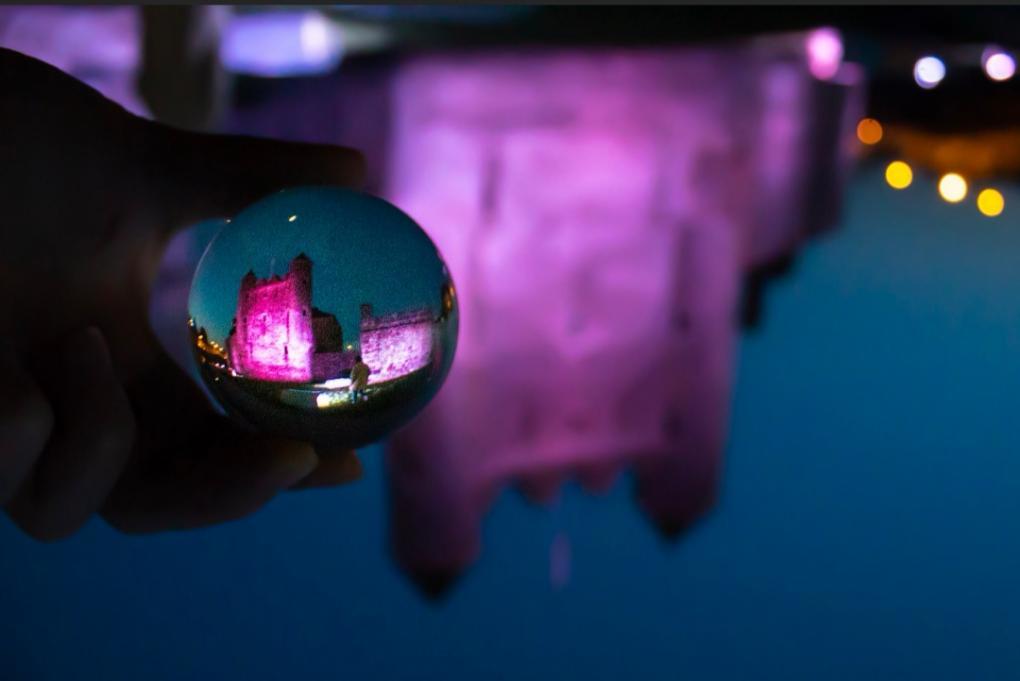 This programme's use of digital technology to develop new audiences and increase engagement with heritage and collections is one to look out for over the coming years.
Clodagh Lavelle, Digital Museums Coordinator for Reimagine, Remake, Replay says: 'I have been wholeheartedly enjoying my role on the project with the local museums across Northern Ireland. The energy, creativity and innovation that the young participants bring to each museum's unique collection using the latest in creative technologies never fails to surprise and impress me. It is an absolute privilege to work with these young people, and alongside the terrific museum professionals, on this truly original and unique regional project.'
Reimagine, Remake, Replay is delivered by the Nerve Centre, National Museums Northern Ireland, Northern Ireland Museums Council and Northern Ireland Screen. It is funded by the National Lottery Heritage Fund's 'Kick the Dust' programme which aims to make heritage relevant to the lives of young people.
Museum partners include; Causeway Coast and Glens Museum Service, Mid and East Antrim Museum Service, Newry and Mourne Museum, North Down Museum, Fermanagh County Museum, Tower Museum, National Museums Northern Ireland.