BY CATHERINE CORRIGAN
Going into the Event Management Course at Fermanagh County Museum I didn't know what to expect. The advertisement that I'd seen on Facebook said I would be part of a group of young people who, as part of the Reimage Remake Replay project, would be planning, developing and delivering an event at the castle – in just six weeks.


Having never planned an event before, I could not wrap my head around how a group of 16-25 year olds, who had never met before and had little to no experience, were going to pull together a successful event in such a short space of time.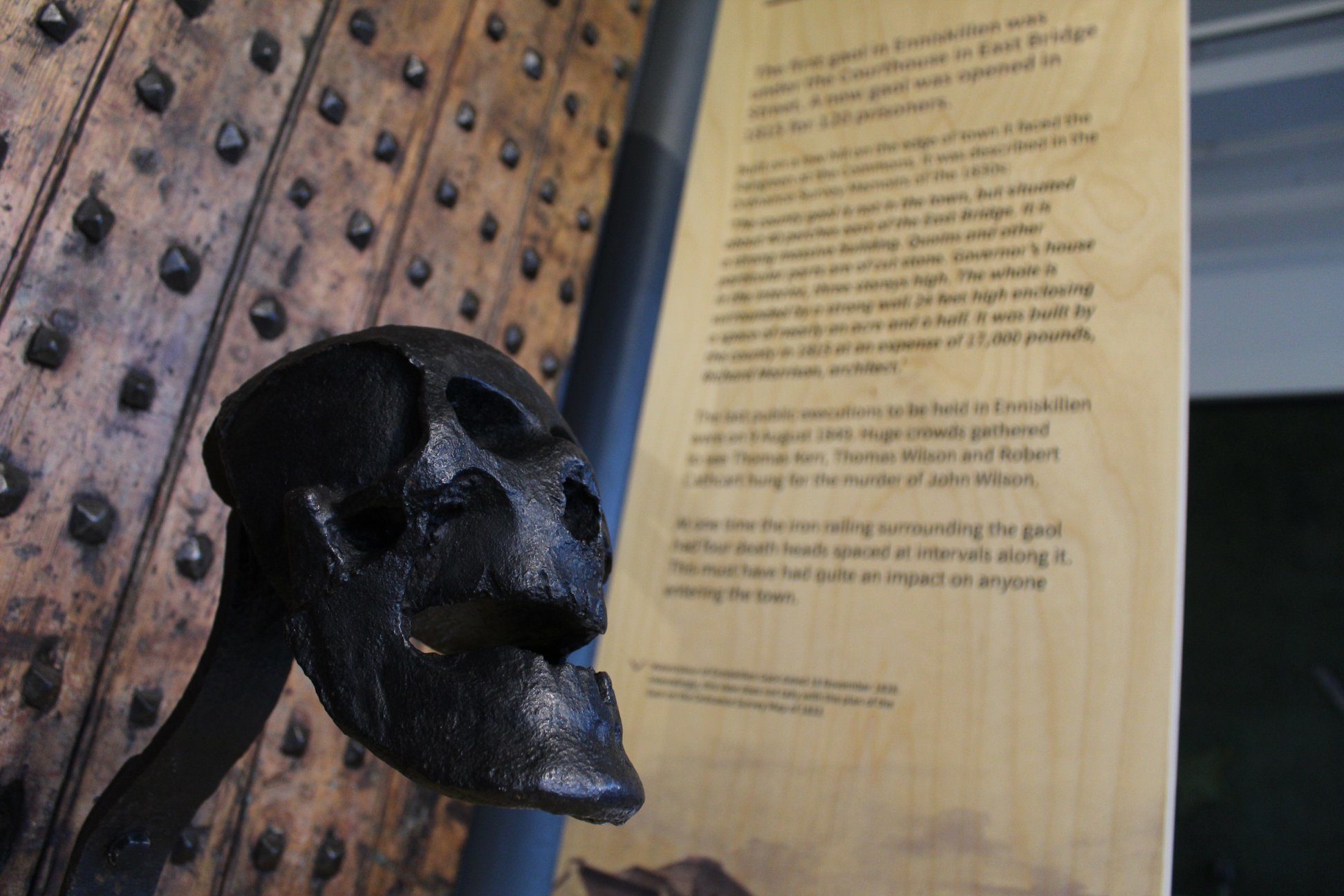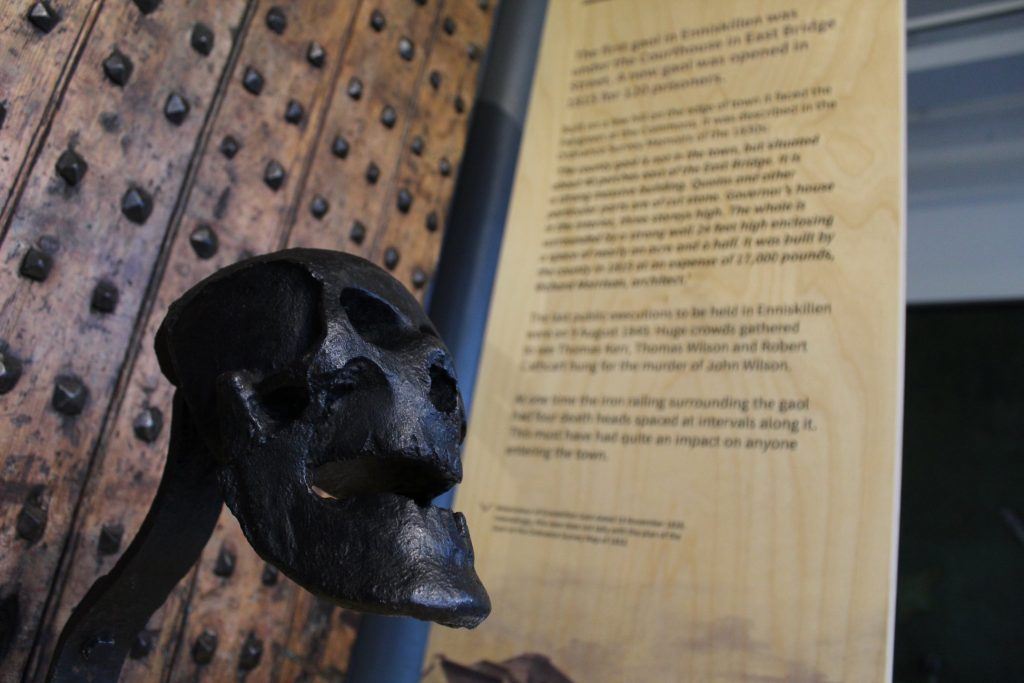 I considered that it might be more of an internship than a course – an opportunity to learn about events while we made coffee and ran errands for people who did this for a living, but from the first session I knew that definitely wouldn't be the case. I also knew it was not going to be a boring few weeks.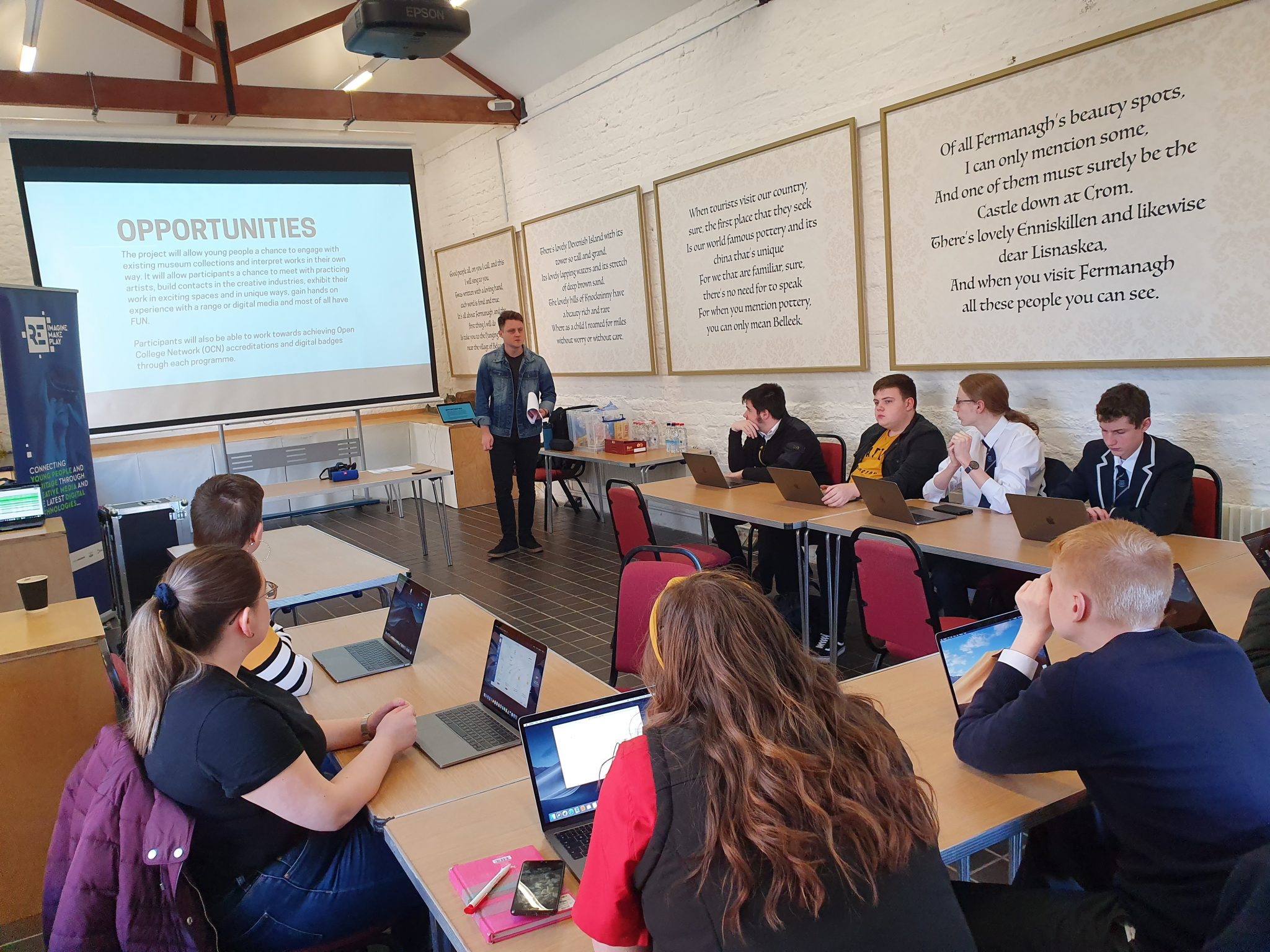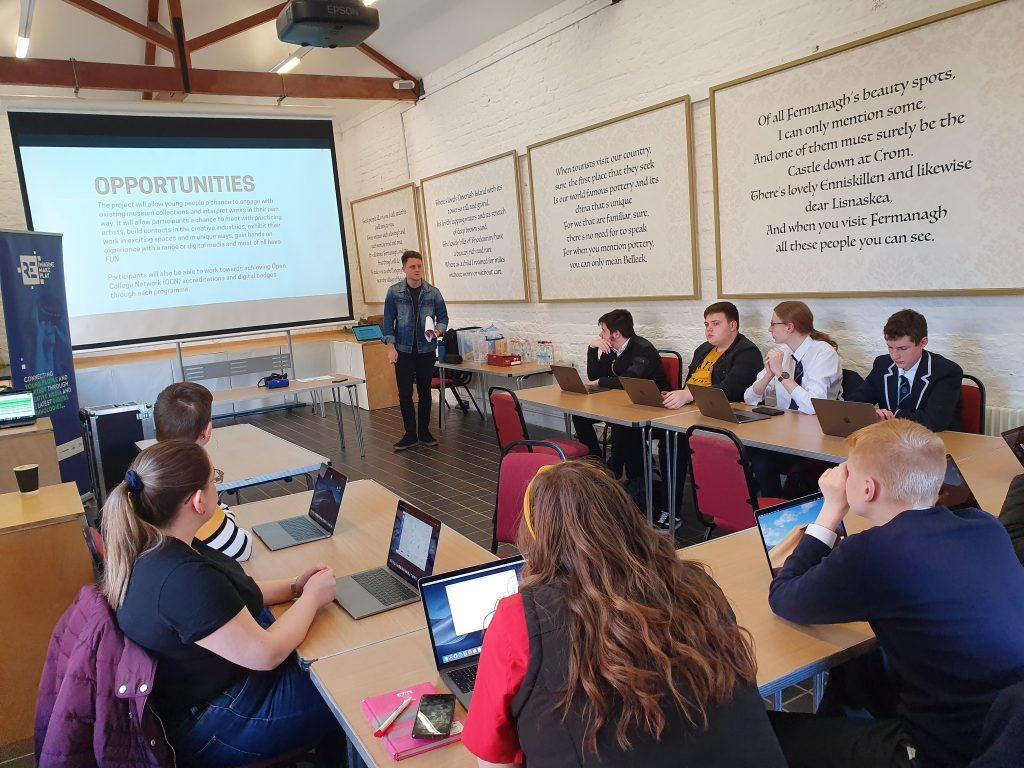 In the first session, our new project team mentors explained the general outline of what was required. They wanted us to plan and run a Halloween themed event at Enniskillen Castle and Museums, with the aim of drawing in young people. It became clear pretty quickly that we needed to think outside of the box. Only a few members of the group had attended the museum in recent years, and the aim of the project became clear – who better to plan an event for young people, than a group of young people? After all, we know what we, and our peers, like and what motivates us to attend an event.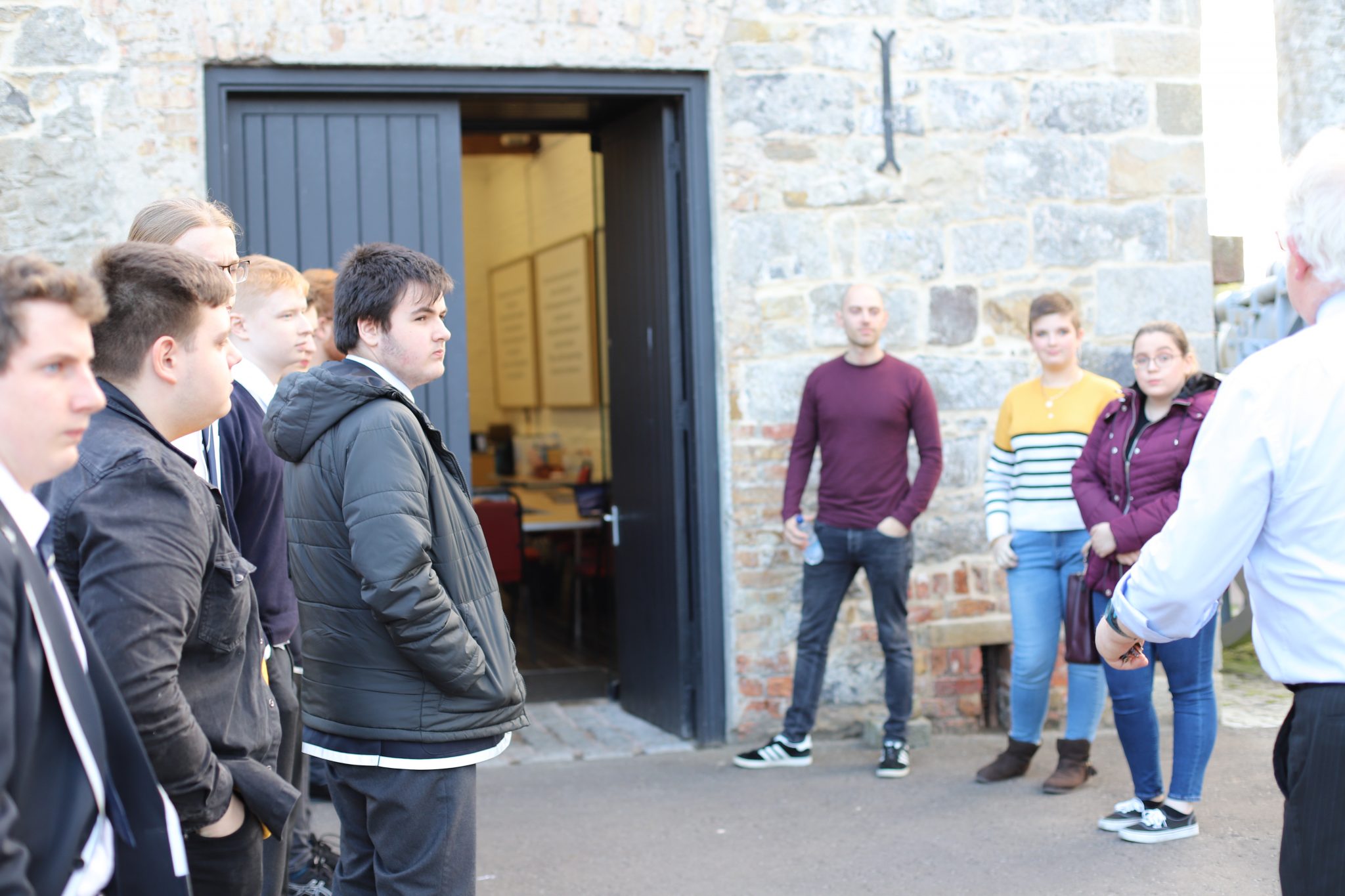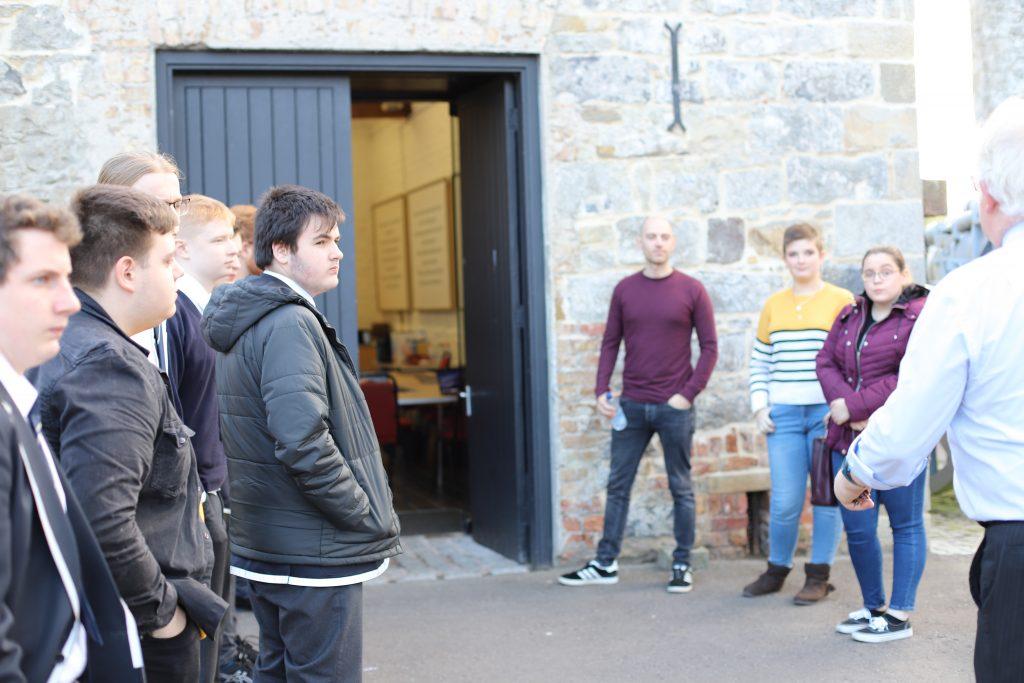 We began brainstorming ideas. The project is funded by a number of sponsors, which meant we could be creative and think about what we would want to see at our dream event (while our mentors helped us be realistic about what we could achieve).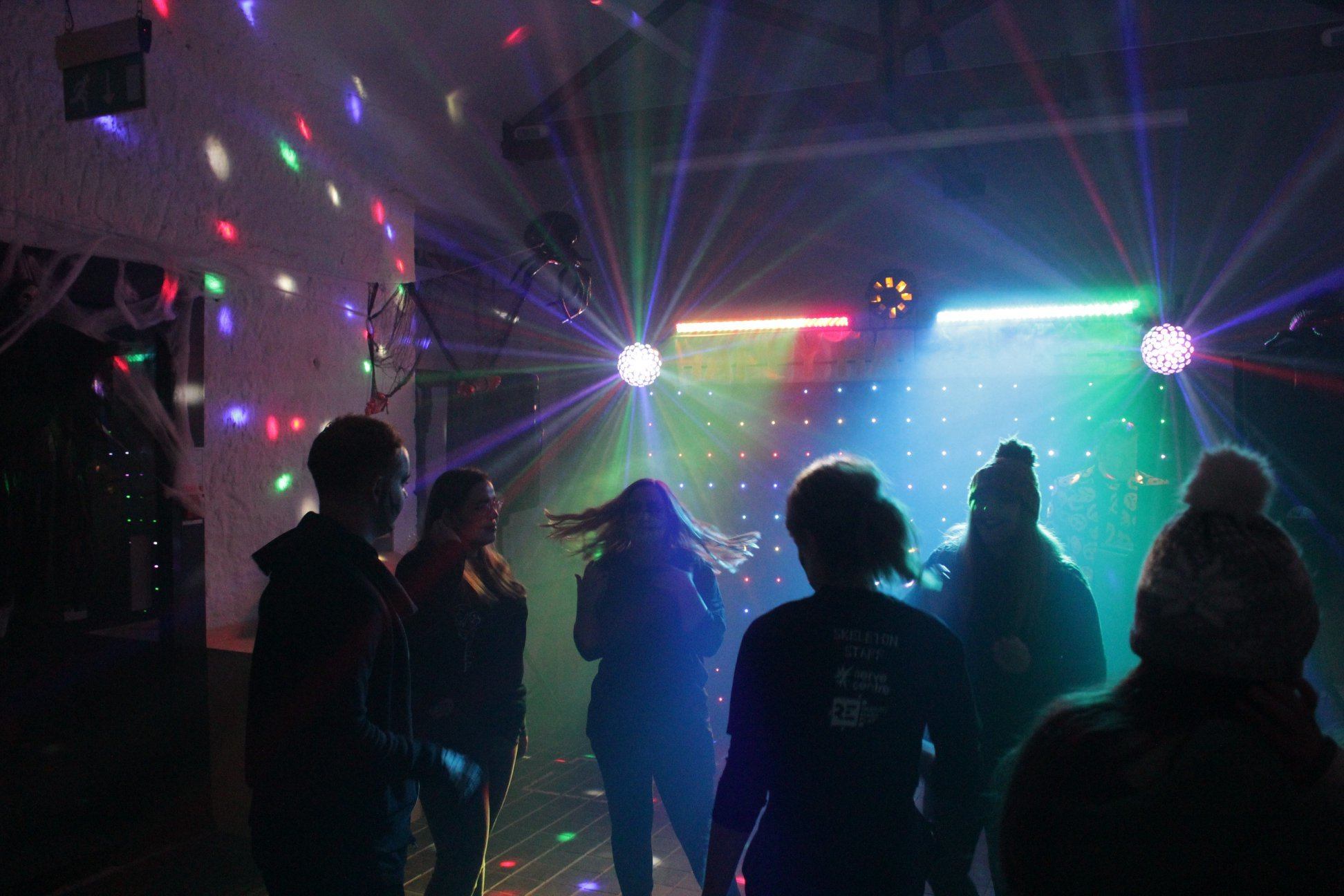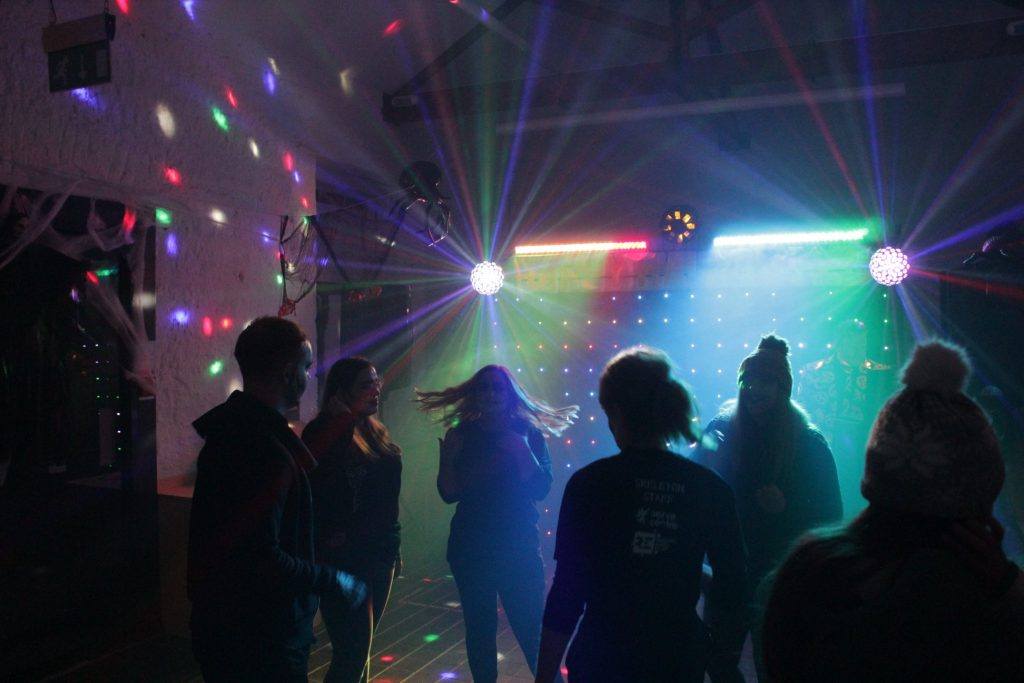 We wanted to make music a big part of the event, and chose an enthusiastic DJ who went along with our Halloween theme and put on a great set. Having food vendors seemed like an obvious choice to encourage people to stay and enjoy the event, and we contacted some local vendors who provided spooky treats and warm eats for our guests.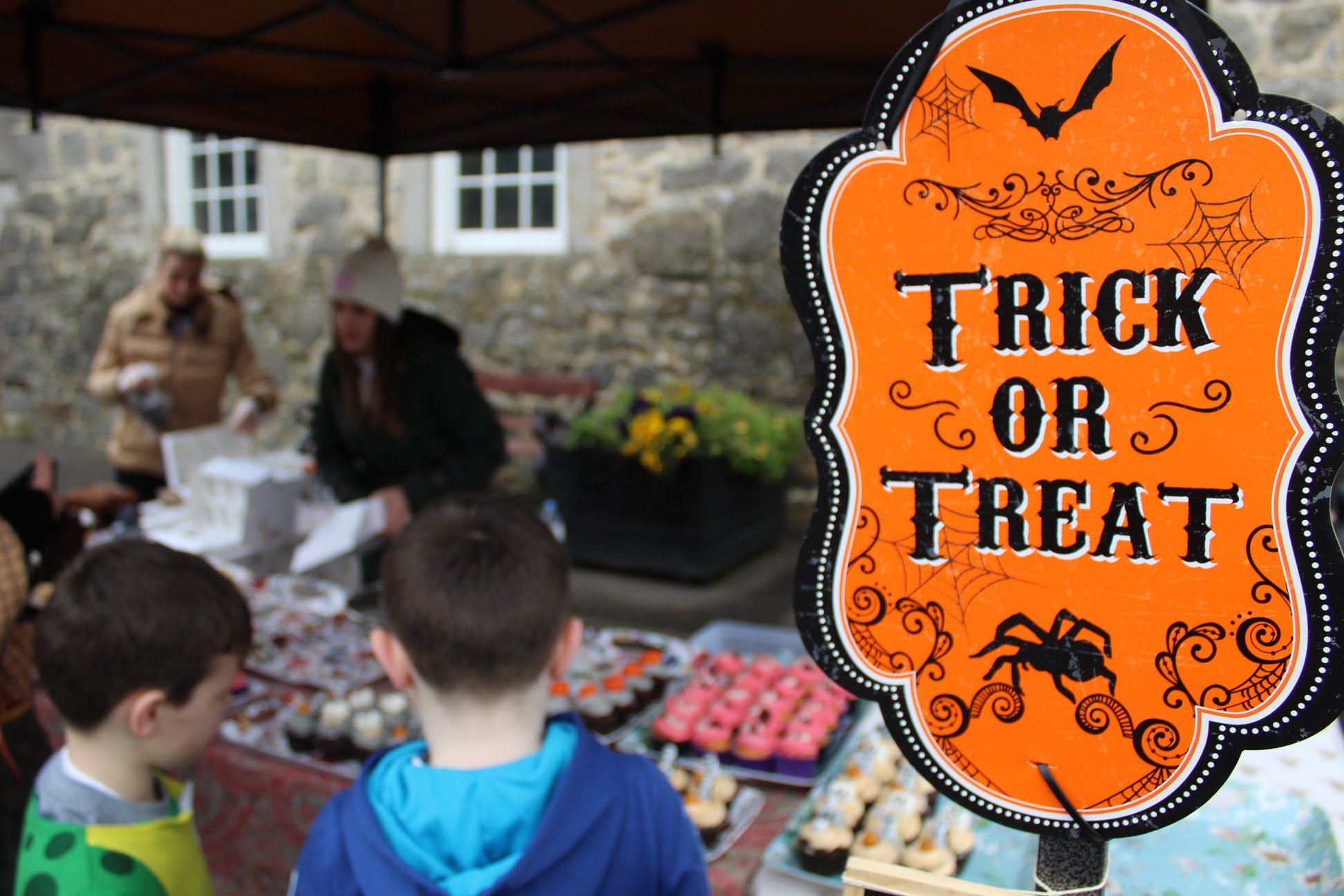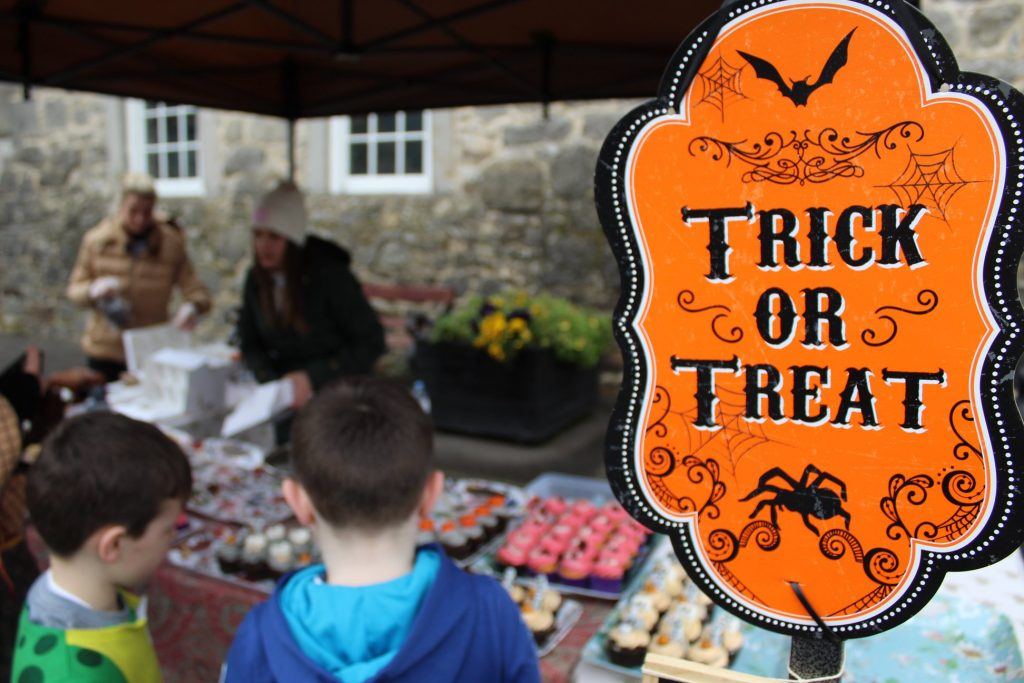 We wanted to focus on the Halloween theme and make sure the event had something for everyone, and the idea of hosting a 'cinema-screaming' seemed like a unique choice for our little island town. Plus, what better way to celebrate Halloween than with legendary local ghost stories told by our group members.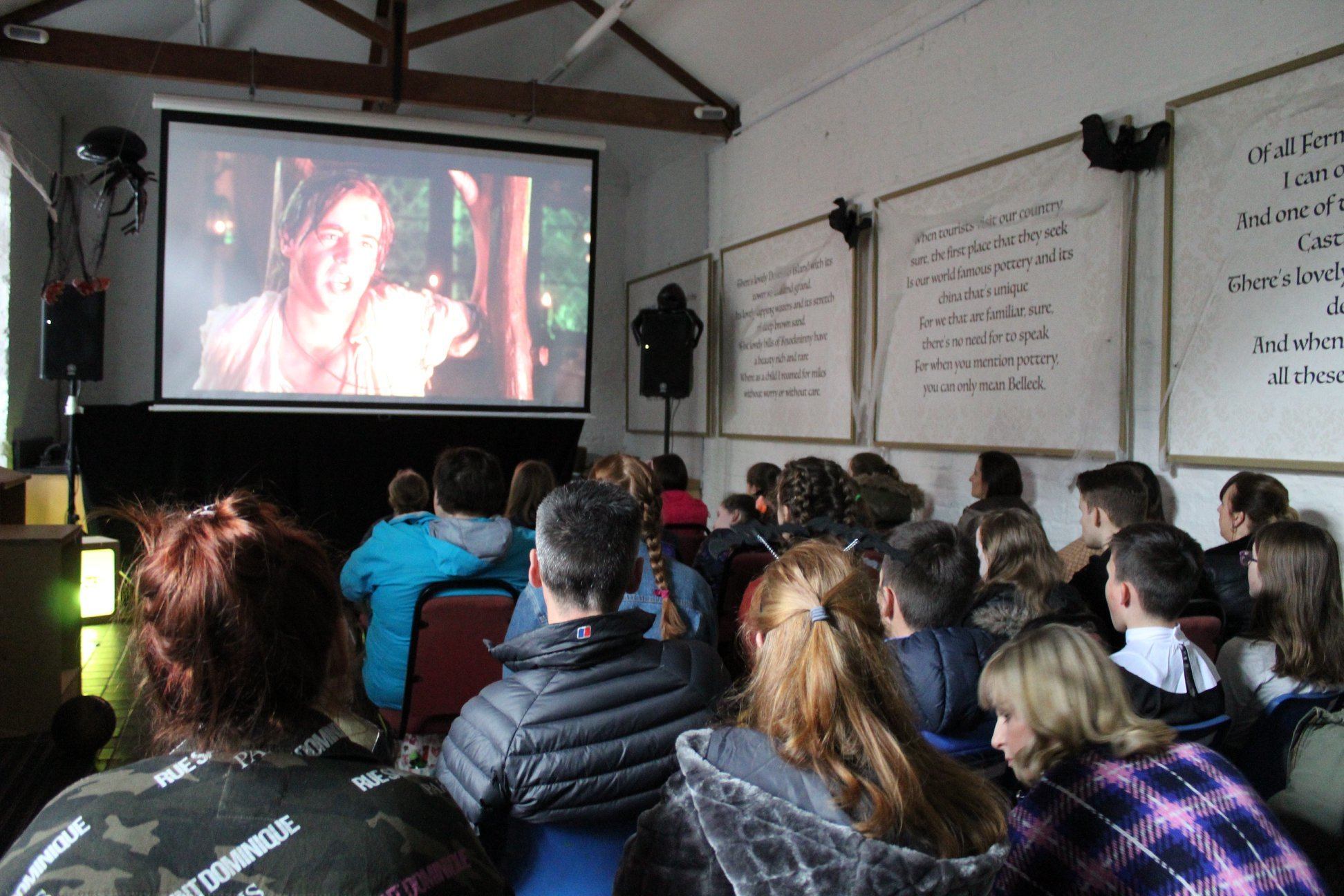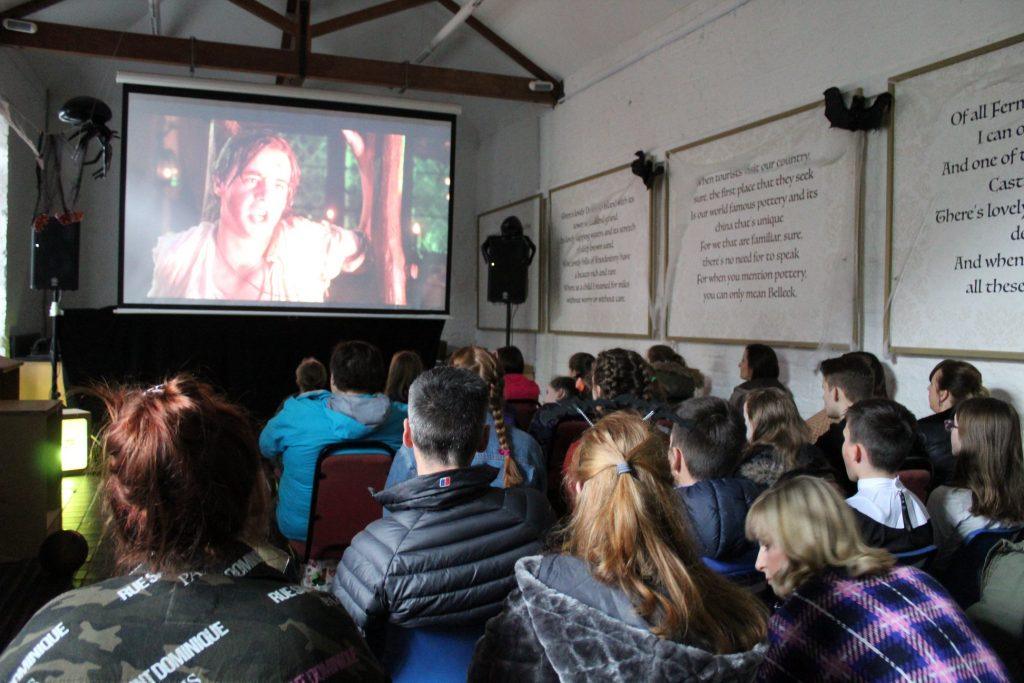 One of the most exciting parts of taking part in the Reimage Remake Replay project, that was popular with planners and guests alike, was the technology we had access to. Our Virtual Reality section proved to be a massive attraction to the event with queues all day, the greenscreen photobooth provided a fun way to remember the event, and the arts and crafts corner meant our guests could get creative and bring home their own customised tote bags and t-shirts. Having these resources not only allowed attendees to get involved and excited about attending the museums, but also allowed our project team to develop the skills needed to use these resources.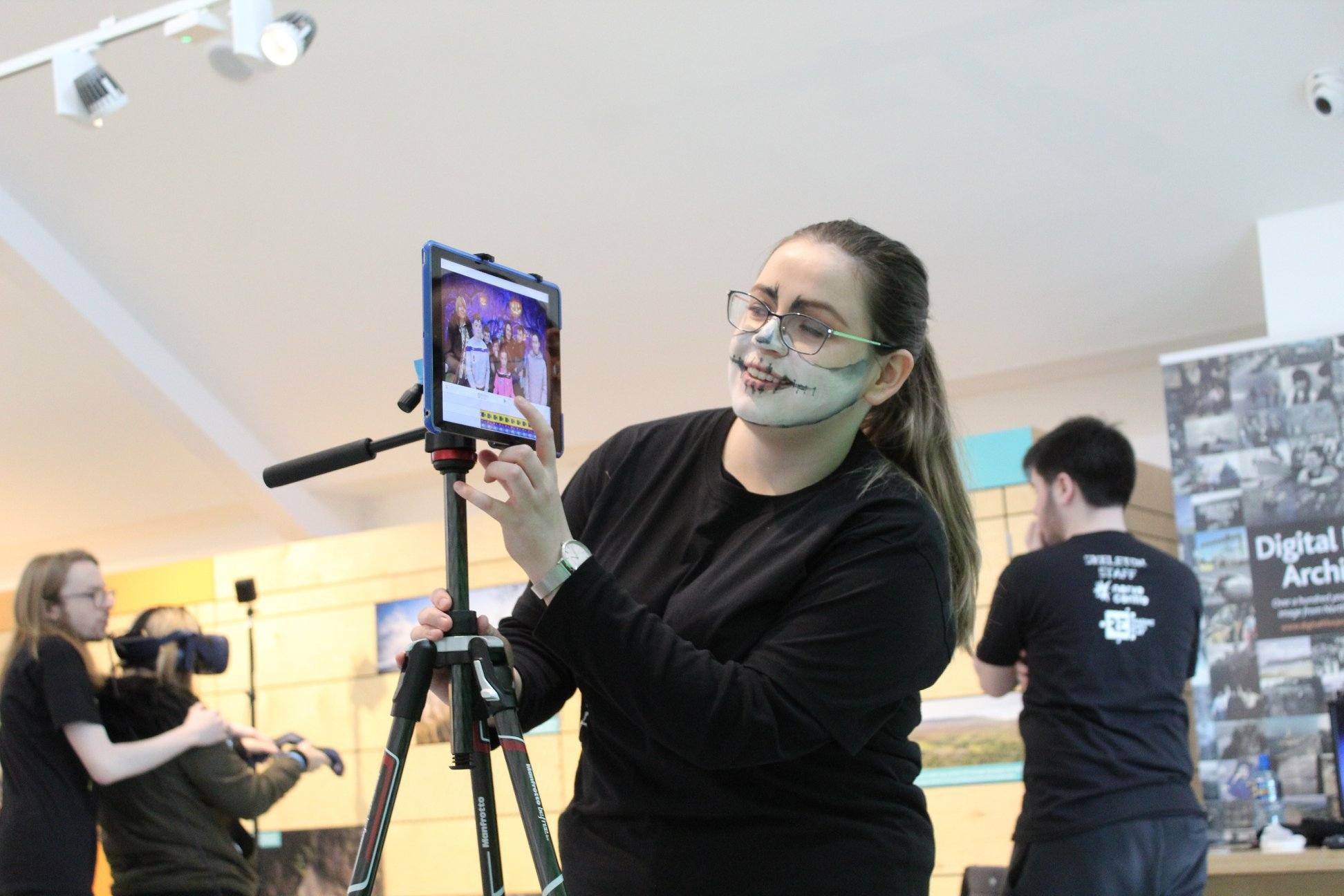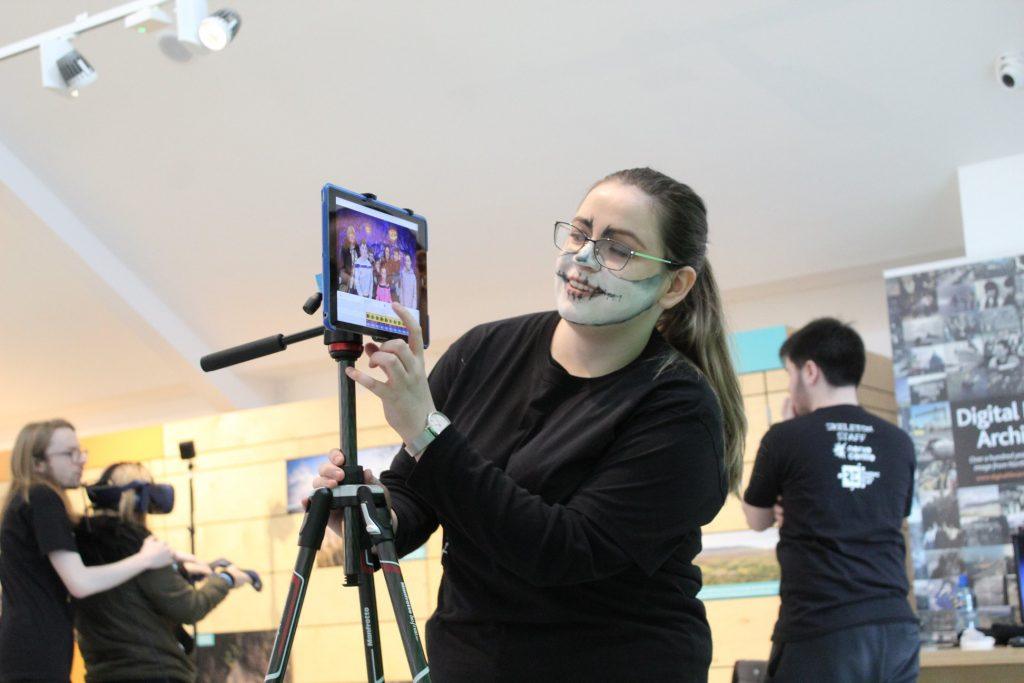 Planning this project allowed a group of people with little events experience and who hadn't stepped foot in a museum in years, to plan, organise, promote and run their own event. It allowed us to stop and think about why young people weren't interested in Museums and how to get them engaging with their heritage, all while making friends and building some valuable skills. Personally, it allowed me to think about a career in Event management which I had not previously considered, and the skills I developed on the course have helped me to get my foot in the door and gain more experience in the industry.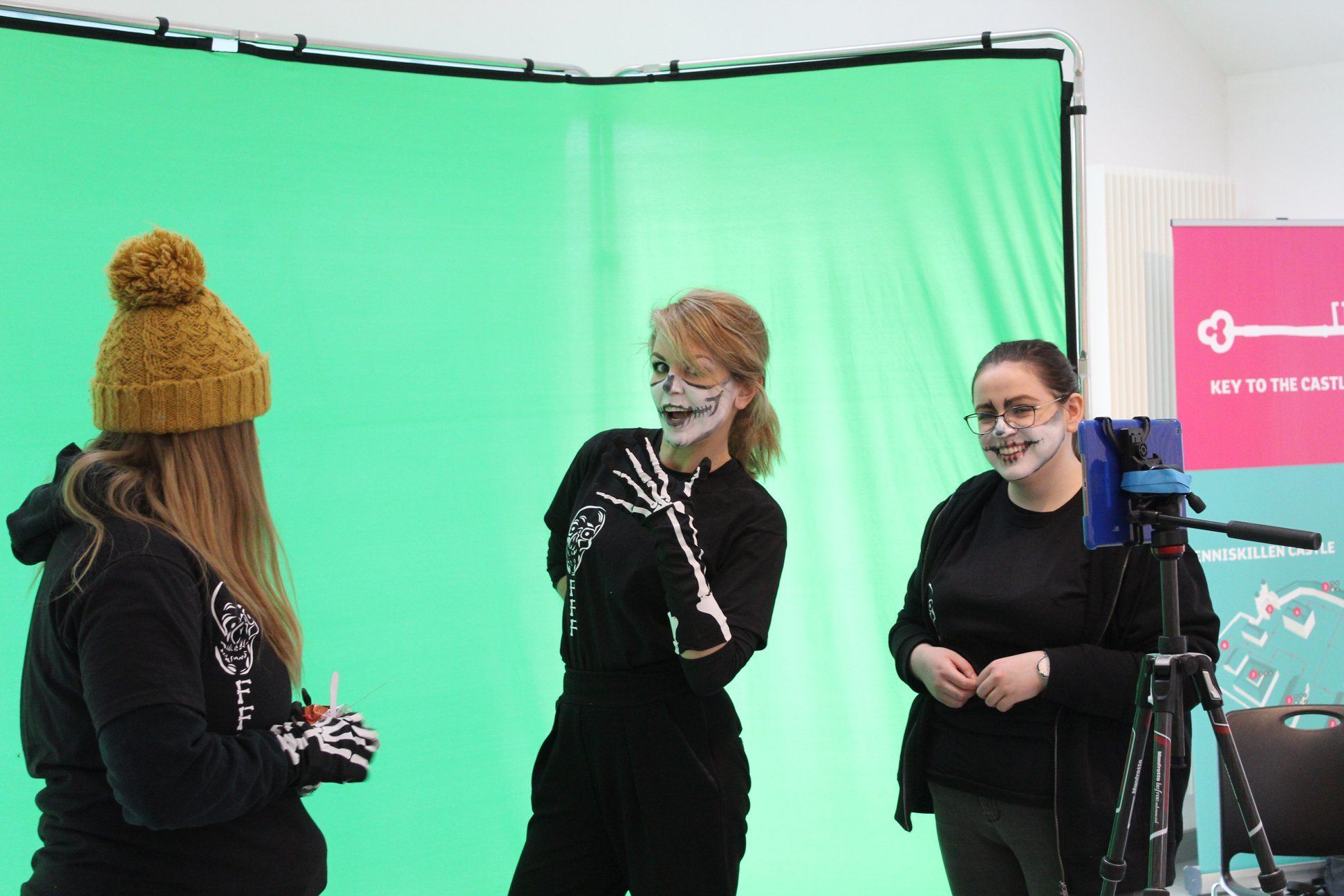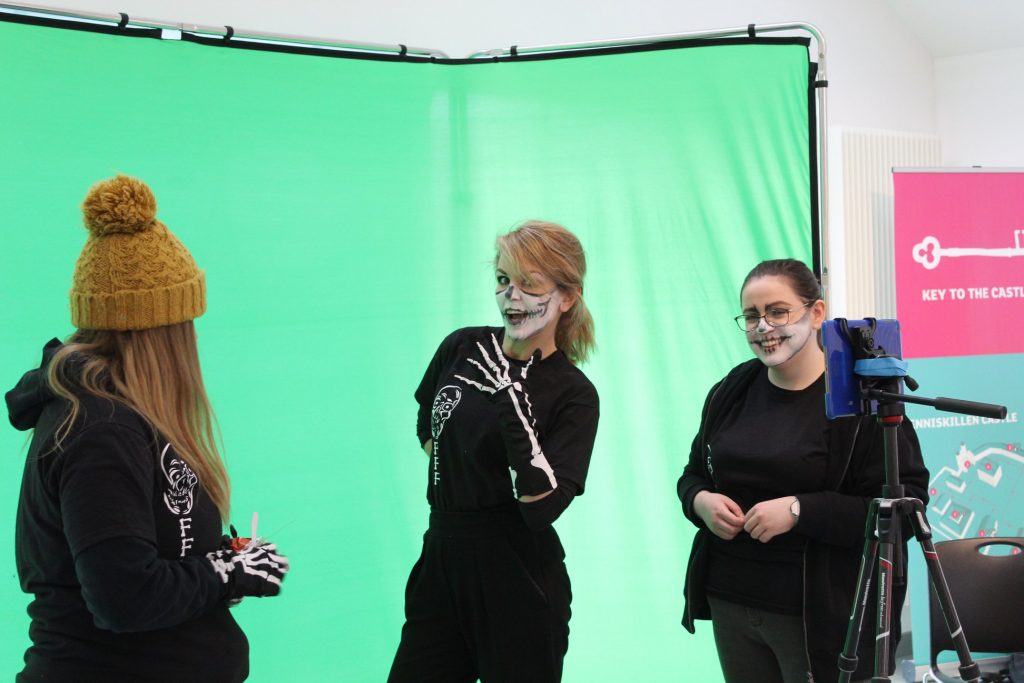 Overall, feedback on the event was overwhelmingly positive from the Museum staff, the public and the event crew alike. Not bad for a group of young people.